Today the four artists shortlisted for the 2014 Turner Prize were announced: Duncan Campbell, Ciara Phillips, James Richards and Tris Vonna-Michell. So, as the exhibition returns to the newly-refurbished Tate Britain in it's 30th anniversary year, we take a look at the history of the prize itself and give you the low down on everything you need to know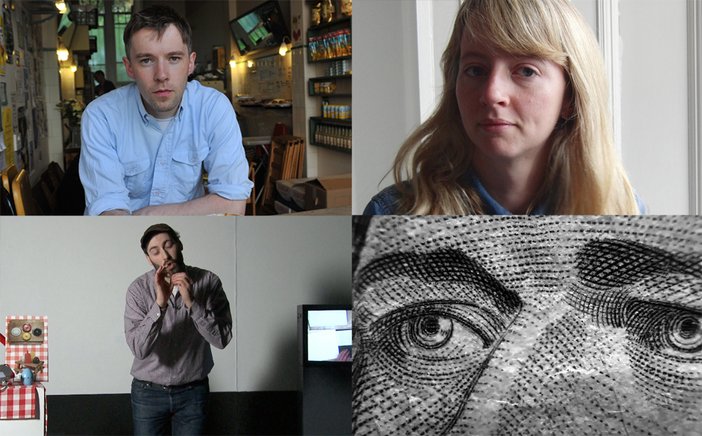 1. This is the 30th year of the Turner Prize
The prize was set up in 1984, founded by a group called the Patrons of New Art. The Patrons of New Art themselves had been formed in 1982 to to encourage wider interest in contemporary art and assist the (then) Tate Gallery in acquiring new works.
2. It's given to 'a British artist'
'British' can mean an artist working primarily in Britain or an artist born in Britain working anywhere.
3. The prize is for artists under 50
At its inception, the prize could be awarded to anyone working in the arts (including curators, critics or gallery directors), but by 1988 it was awarded to artists only, for an 'outstanding' contribution to art that year, rather than the 'greatest contribution' as it had been up till 1987. In 1991, the criteria further changed to introduce the age limit of 50, further calrifying that the Prize clear was not a 'lifetime achievement' award. In 2014, two of the artists, James Richards and Tris Vonna-Michell, are only a year or two older than the prize itself.
4. The prize is awarded for 'an outstanding exhibition or other presentation of their work in the twelve months preceding'
Though the shortlisted artists then show work in a Turner Prize exhibition, that exhibition has no bearing on the decision. The prize is awarded purely on the works they were nominated for. This year the artists were nominated for: Duncan Campbell for his presentation It for Others in Scotland + Venice at the 55th Venice Biennale. Ciara Phillips for her solo exhibition at The Showroom, London. James Richards for his contribution to The Encyclopaedic Palace at the 55th Venice Biennale. Tris Vonna-Michell for his solo exhibition Postscript II (Berlin) at Jan Mot, Brussels.
5. There is an independent panel of judges each year
2014's judges are:
Stefan Kalmár, Executive Director and Curator, Artists Space, New York
Helen Legg, Director, Spike Island, Bristol
Sarah McCrory, Director, Glasgow International
Dirk Snauwaert, Artistic Director, Wiels, Brussels
Penelope Curtis, Director of Tate Britain (chair)
6. It's called the Turner Prize, after nineteenth-century artist
JMW

Turner

The founders of the Prize chose Turner as a figure who had been innovative and controversial in his own day and gone on to be seen as one of the greatest British artists. Turner had also wanted to establish a prize for young artists himself.
7. The Turner Prize award is £40,000
£25,000 goes to the winner and £5,000 each goes to the other shortlisted artists.
8. This year the Turner Prize exhibition returns to Tate Britain
It has been held in the past at Tate Liverpool, Baltic in Newcastle and at Ebrington in Derry~Londonderry.
9. This year work by the shortlisted artists includes film, performance, collaboration and installation
Duncan Campbell's films often take provocative individuals as their subject, weaving fact and fiction together to create portraits that question how history is presented. Ciara Phillips produces site-specific installations with screenprints, textiles and wall paintings, and often works collaboratively with other artists and designers. In James Richards's videos and installations, found VHS video and new imagery are manipulated to create meditations on the act of looking. Tris Vonna-Michell creates multilayered narratives through live spoken word performances and recordings accompanied by slide projections, photocopies and other ephemera. Over the coming weeks we'll be profiling each of the artists in more detail.
Turner Prize 2014 takes place at Tate Britain from 30 September 2014 to 4 January 2015. The winner will be announced on Monday 1 December 2014 at an awards ceremony, broadcast live on Channel 4