Gabriel has often told me about his fascination with speed and racing, and how as a child he thought that if one could make cars thinner - any car that is - then they would automatically go faster like a race car, by dint of looking more aerodynamic.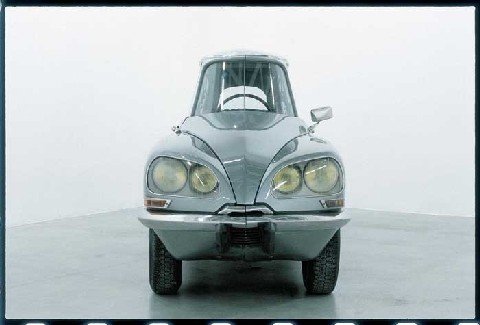 Luckily for us, he has turned this fantasy into reality with one of his works called La DS - a classic Citroen. He did it by removing the central third of the car, and then perfectly joining the remaining two parts to create a new streamline version.
When I first saw this work you were allowed to climb inside. And being in that compressed space evoked this feeling of speed that Gabriel talks about. Now, sadly you can only look at the car, but it is still a remarkable work, even for non-car enthusiasts. What do you think?