Ophelia was bought from Millais on 10 December 1851 by the art dealer Mr Henry Farrer for 300 guineas (a guinea was 21 shillings, one shilling was worth 12 old pence - equivalent to 3.17 today). Mr Farrer already owned several works by Millais; Christ in the House of His Parents ('The Carpenter's Shop') 1849-50 (shown above) and Mariana 1851.
Farrer sold it to a keen Pre-Raphaelite collector called Mr BG Windus who then sold it in 1862 to a Mr Graves for 748. Mr Gambart owned it from 1864, followed by a Mr W Fuller Maitland from 1872 and again in 1892. Sir Henry Tate bought it in September 1892, and then presented it to the nation as part of the Sir Henry Tate Gift in 1894.
These are transcripts of two letters in the Tate Archive concerning Sir Henry Tate's purchase of Ophelia:
Letter from Millais to Henry Tate:
Bowerswell, Perth.
16th Nov 92
I must write you a line to say what pleasure it has given me to see by the newspapers, there is some chance of your generous gift being accepted by the present Government & under condition which meet with grand approval.
I must also tell you how delighted I am to know that you have secured "Ophelia", a picture which looked to me when I saw it last summer at the Guildhall, as bright as the day it was painted. Hoping you are in better health than when I saw you, & with very kind regards to Mrs Tate.
Believe me.
Yours most sincerely
JE Millais
P.S My wife begs to join with me in congratulations at the good news & also send her greetings to you both.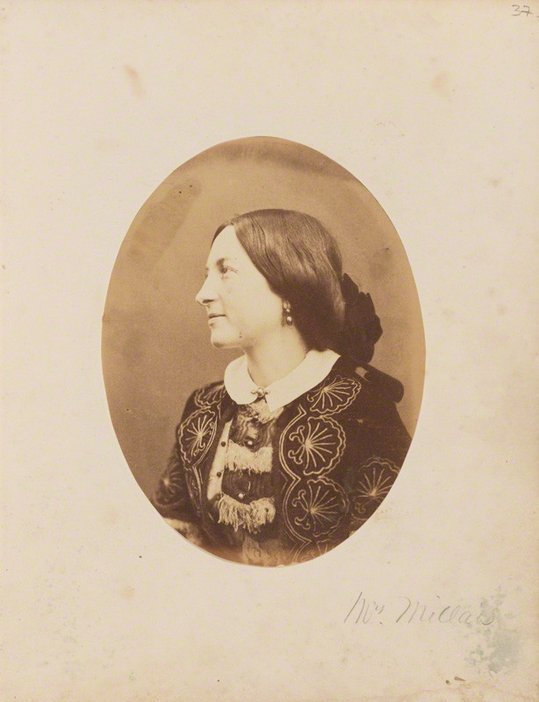 Letter from Effie Millais to Mrs Tate:
Bowerswell, Perth
21st Sep 92
My dear Mrs Tate
We were greatly delighted to hear Mr Tate has bought "Ophelia". This is indeed good news and gives Sir Everett great pleasure. Tell Mr Tate I do congratulate him…