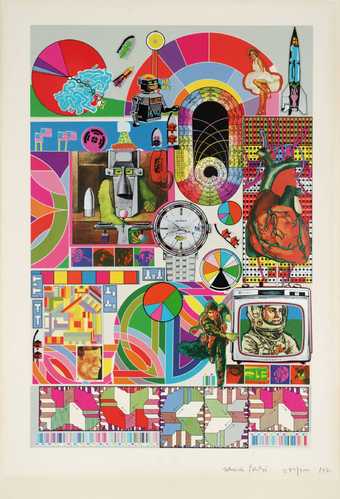 Bash stood out to me because I often draw on American history in my own music. That's not to say I'm nostalgic; what I like about this image is the vision of the future it represents, it has a sci-fi feel, which is something I am influenced by too. I like the juxtaposition between the robots and the human heart. I think it captures the imagination of the time.
Tracklist
1. E.M.M.A - Glitter (Synthetti Western remix)
2. E.M.M.A - Midnight Highway
3. E.M.M.A - At Sea (Prelude)
4. E.M.M.A - Pyramids
5. E.M.M.A - Nuclear Fission
6. E.M.M.A - Encarta '96 Intro
7. E.M.M.A - Mood Ring
8. Dark0 ft. E.M.M.A - Slo Mo
E.M.M.A is a producer based in South West London. Her debut album Blue Gardens was released in 2013 on Keysound Recordings.
This mixtape is the first in the series.