Director of Tate, Nicholas Serota, introduces a major exhibition of Matisse's cut-outs coming to Tate Modern this spring, and explains why this show is one-in-a-lifetime
Welcome to the first blog post on the Henri Matisse: The Cut-Outs exhibition, which opens at Tate Modern on 17 April. Henri Matisse is one of the pioneers of modern art, and the exhibition curated by Nicholas Cullinan, Flavia Frigeri and me with colleagues in New York, explores the final chapter in his career in which he began 'carving into colour' and his spectacular cut-outs were born.
Our Matisse exhibition will be the first and perhaps only time that 120 of Matisse's cut-outs have been assembled in one place from collections around the world - a once-in-a-lifetime opportunity to see the full scope of these late works in all their colourful, vibrant glory.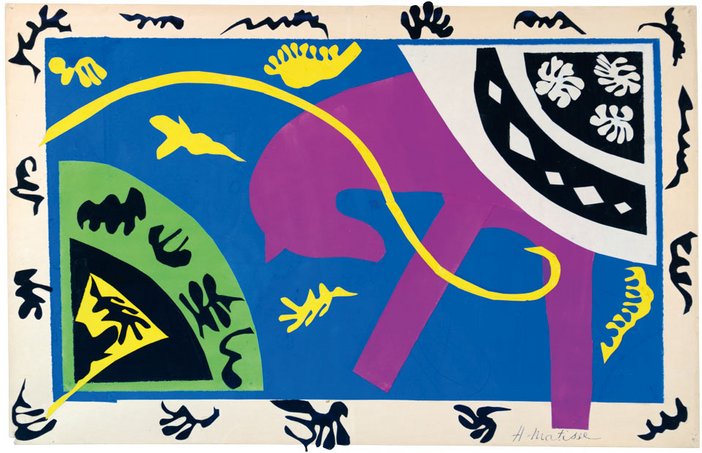 I have found in co-curating this show a new and deepened admiration for Matisse's work. In his final years, confined to his bed through ill-health, he created vibrant, joyful pieces with a staggering freedom of expression. These wonderful works have an engaging simplicity coupled with incredible creative sophistication. They are among the most treasured works in the museums from which they are coming.
Over the coming weeks in this blog, Flavia Frigeri will be sharing a detailed look at the exhibition and chart the development of Matisse's invention of the cut-out as a new medium over painting. You will be able to respond directly to her posts, so please do tell us what you think.