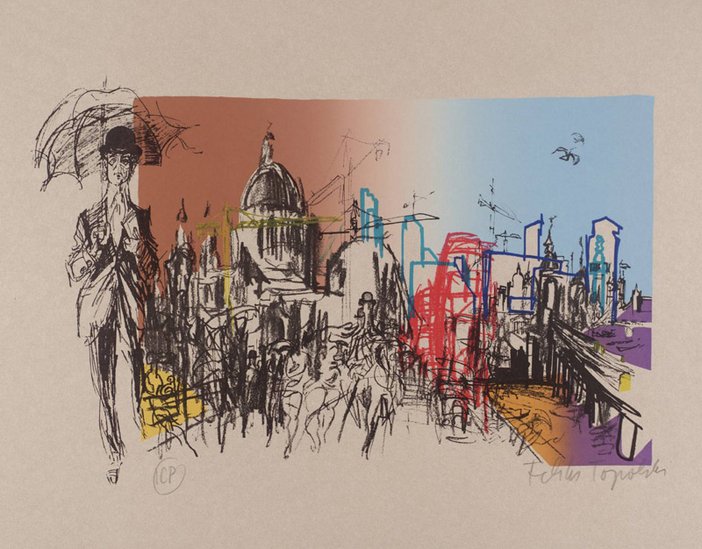 It's colourful past is ever-present today as the buildings that comprise the city are a veritable hotchpotch of architectural styles. Sir Christopher Wren's 17th century churches abut glistening shopping centres and terraced Victorian houses mingle with new building developments. However with plans now in motion for a few dozen more towers to be built, for a city that has until now been able to hold onto a moderately low-rise skyline, are these plans good for London? Will London's protected vistas and the unobstructed views of St. Paul's Cathedral soon be a thing of the past? What will the city's skyline look like in the future and will it still be iconic?
Architecture critic Rowan Moore argues:
A decade ago, plans for buildings such as the Shard and the Gherkin were widely publicised, provoked debate and were the subject of public inquiries. Now, developers and architects hold modest public exhibitions in the immediate neighbourhood of their proposals and are not overanxious that they should be more widely known about.
With the adoption of candid nicknames applied to make them more palatable, here's a short history of London's new towers. The Swiss-Re building at 30 St Mary's Axe known as The Gherkin received planning permission in 2000 and opened in 2004. The Shard in Southwark opened earlier this month and standing at 1,016 ft tall is western Europe's tallest building. 20 Fenchurch Street, the Walkie-Talkie, started construction in 2008 and is due for completion in 2014. The 47-storey Leadenhall Tower aka the Cheese Grater started construction in 2008 is now too set to open in 2014. And finally, work on the 63-storey £800 million The Pinnacle, or Helter Skelter, Bishopsgate Tower has recently come to a halt with doubts over its future.
As the exhibition Looking at the View opened at Tate Britain this week we're reminded to consider the shifting landscape of Britain, both urban and rural, over the last 300 years. London's new towers are representative of the extravagances of the past rather than the austerity of the present and as their grey cores rise like tombstones, they act as a monument to the city's former economic prosperity. The landscapes of a nation will continue to change, there's no stopping that, but how do we relate to and shape change?
Do you think London should 'go big or go home' and build high like Shanghai, Dubai and New York in pursuit of the tall tower? Do you feel the landscape has changed irreparably where you live? Is London's skyline losing its edge? Tell us what you think.