Goldsmiths, University of London
Supervised by Professors William Latham and Frederic Fol Leymarie, Computing Department, Goldsmiths College and Dr Pip Laurenson, Head of Collection Care Research, Tate
October 2019 –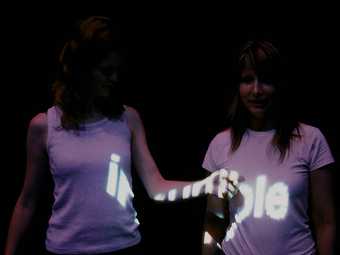 Artists have been experimenting with software as an artistic medium since the late 1960s, however in recent years software-based art has developed from being a niche medium seen only at media festivals to entering mainstream collections of contemporary art museums and private collectors. The fast changing nature of the technological context in which software-based artworks must survive means that many artists, particularly those with practices beginning in the 1990s and early 2000s, have had to resolve the same problems that conservators in collecting institutions are responding to.
This doctoral research will provide a systematic study of what artists are doing to preserve, document, maintain and conserve their work, and how this relates to their production technologies in comparison with practices within the gaming industry and conservation. It will consider these practices of maintenance within the context of studies of communities who modify and adapt technologies, exploring the nature of the ecosystem in which software developers from these three domains operate and their relationship to broader social relationships to technology. This will inform our understanding of obsolescence in the context of the gaming industry, artistic practice and conservation, while also probing differences of meaning and understanding.
About Patricia Falcão
Patricia is a Portuguese time-based media conservator working at Tate, where she researches and develops strategies for the preservation of software-based artworks. More recently, in the context of the Reshaping the Collectible project, this has broadened to include the acquisition and preservation of web-based artworks. In the past eight years, she has consistently published on the theme of preservation of time-based media, digital and software-based art, in the conservation and digital preservation communities.
Twitter @PatriciaMFalcao