King's College London
Supervised by Dr Anna Woodham, Lecturer in Arts and Cultural Management, Department of Culture, Media and Creative Industries, King's College London and Dr Cara Courage, Head of Tate Exchange, Tate
October 2018 –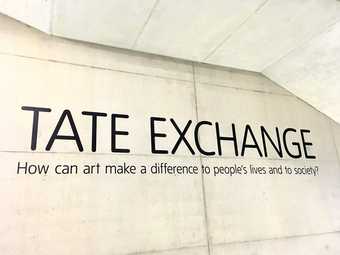 Museums are increasingly incorporating elements in their programmes that invite communities to be partners in shaping the institution. These elements cause a change in the relationship between museums and communities, and challenge the way museums conceptualise their work, identity and authority. Through co-creation projects the museum, staff might reflect on their practices and the manner in which community voices are embedded in their work. This PhD project explores the impact of these co-creation projects and asks to what extent collaborating with communities through co-creation might challenge the museum's way of working and produce forms of organisational change.
Through qualitative research analysing current projects at three organisations in the UK and abroad (including Tate Exchange at Tate Modern), this research aims to provide insight into the potential effects of co-creation and how practitioners might use this type of collaboration to challenge their own practice. It places the findings in the context of a bigger social and participatory turn happening in many parts of the museum sector and highlights the motivations, limitations and challenges that co-creation projects might encounter. This research aims to inform community engagement theory and to give museum professionals an opportunity to increase the impact of future collaborative and co-creation projects.
About Stella Toonen
Stella's background is as a producer for museums with experience of working across exhibitions, learning and public engagement departments. She has worked at the British Museum, the Victoria and Albert Museum and the Imperial War Museum, as well as for the Cultural Institute at King's College London. She graduated from her MA in Cultural and Creative Industries at King's College London in 2013 and, after five years in the sector, decided to underpin her work academically by starting a PhD.
Twitter @StellaToonen