15 rooms in Walk Through British Art
Explore 1960–1970, a decade of radical change in society and art
The 1960s was a period of energy and optimism. After the difficult recovery from the Second World War, life in Britain was improving. Social norms were challenged by people looking for freedom and individuality. The art in this room is reflective of the social and creative developments of the decade.
Artists took their subjects from the everyday world. Some approached abstract art in new ways. Conceptual art was devised, where the idea behind a work is more important than the finished object. Performance and video were used by artists for the first time. Pop art, inspired by popular culture, was thriving.
Derek Boshier

,

The Identi-Kit Man

1962

Boshier was interested in the culture of commodities and the apparent Americanisation of British culture. Toothpaste, which was the first product advertised on British television, is used here to represent both. The Identi-Kit Man presents the image of a man as a jigsaw piece, manipulated into a particular behaviour. As he becomes toothpaste, he is both transforming into, and being shaped by, mass consumer products. In 1962 Boshier wrote: 'The figure features in my painting as a symbol of "self- identification". It represents me (us), the spectator, participant, player, or cog in the wheel—the amorphous "us"'.

Gallery label, October 2019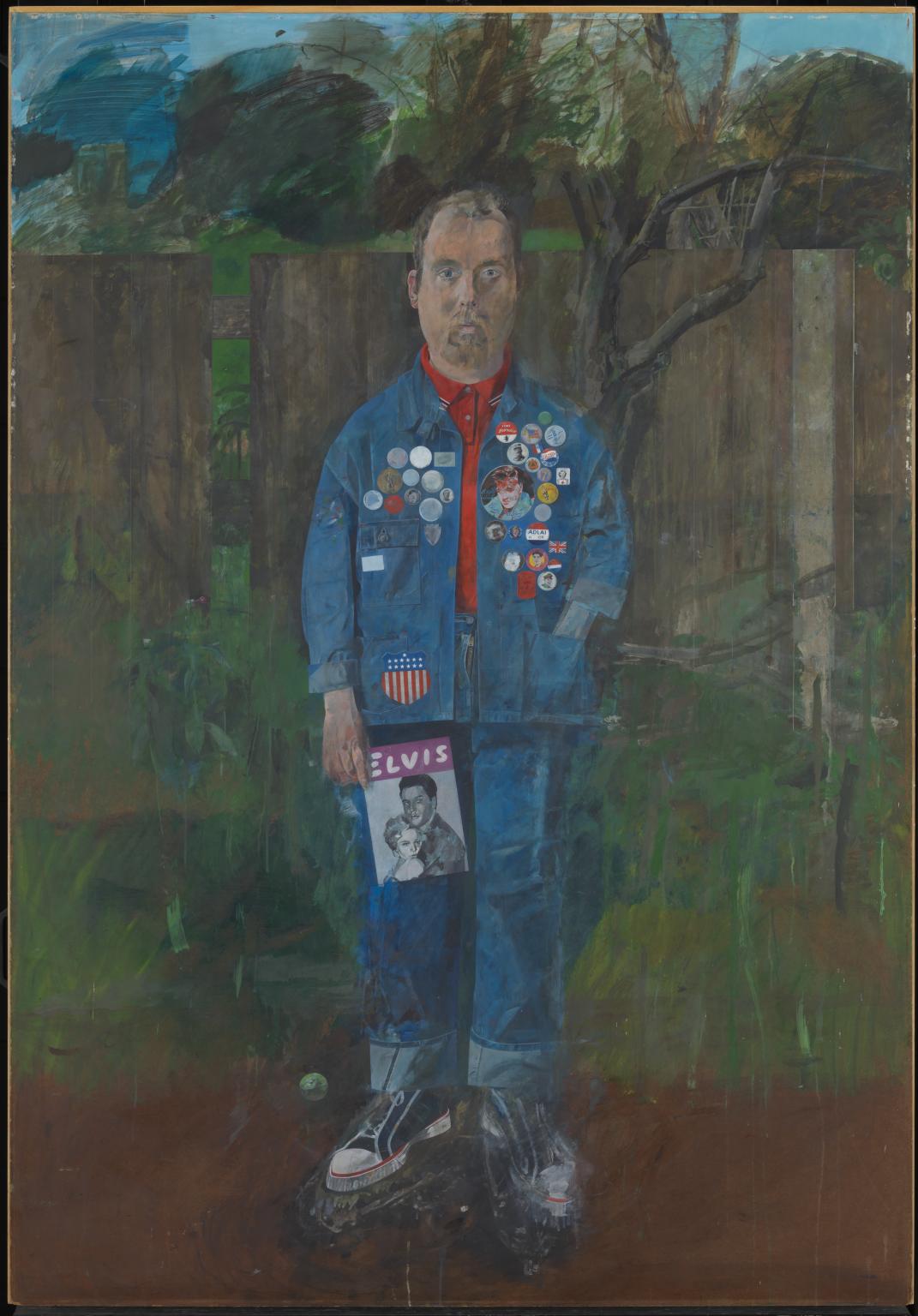 Peter Blake

,

Self-Portrait with Badges

1961

At the core of Blake's work is his fascination and engagement with the world of popular culture and entertainment, including music, film and sport. This self-portrait shows his interest in America with objects such as the denim jacket (rare in Britain at the time), baseball boots, badges, and the magazine dedicated to Elvis Presley, who had just become well-known in Britain. Blake uses these items like a 17th-century portrait painter, to suggest his interests or achievements.

Gallery label, October 2019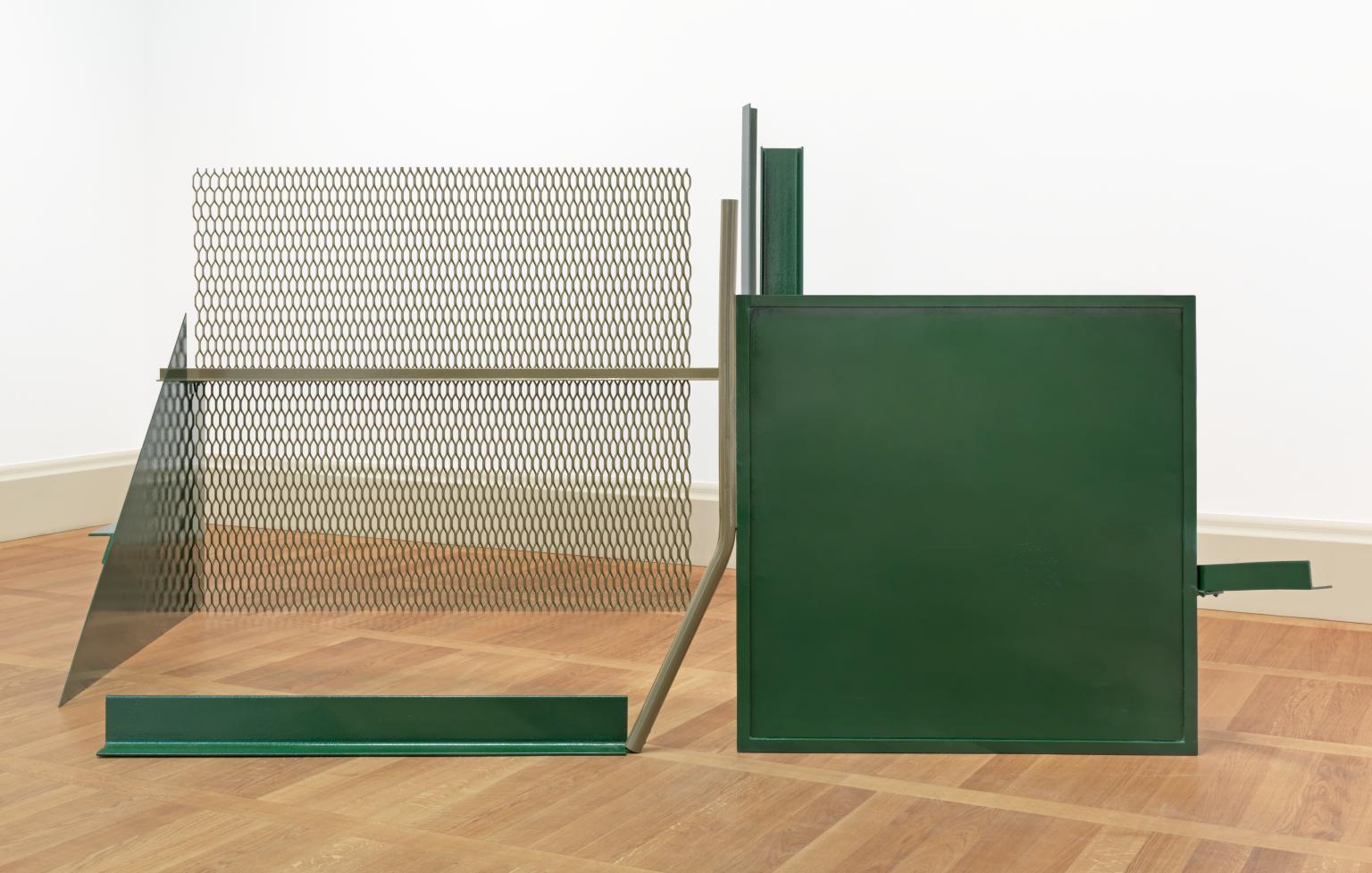 Sir Anthony Caro

,

The Window

1966–7

As a part-time tutor at St Martin's School of Art, London between 1953 and 1979, Anthony Caro had made clear 'that we were all engaged on an adventure, to push sculpture where it never has been. We are explorers.' His aim was to develop a sculptural language whose expressive power could be communicated through sharing the physical space occupied by the viewer. From 1960 he began to create abstract sculpture that sits directly on the same ground as the viewer, removing the need from plinths, and made from construction materials such as steel girders and scrap metal.

Gallery label, October 2019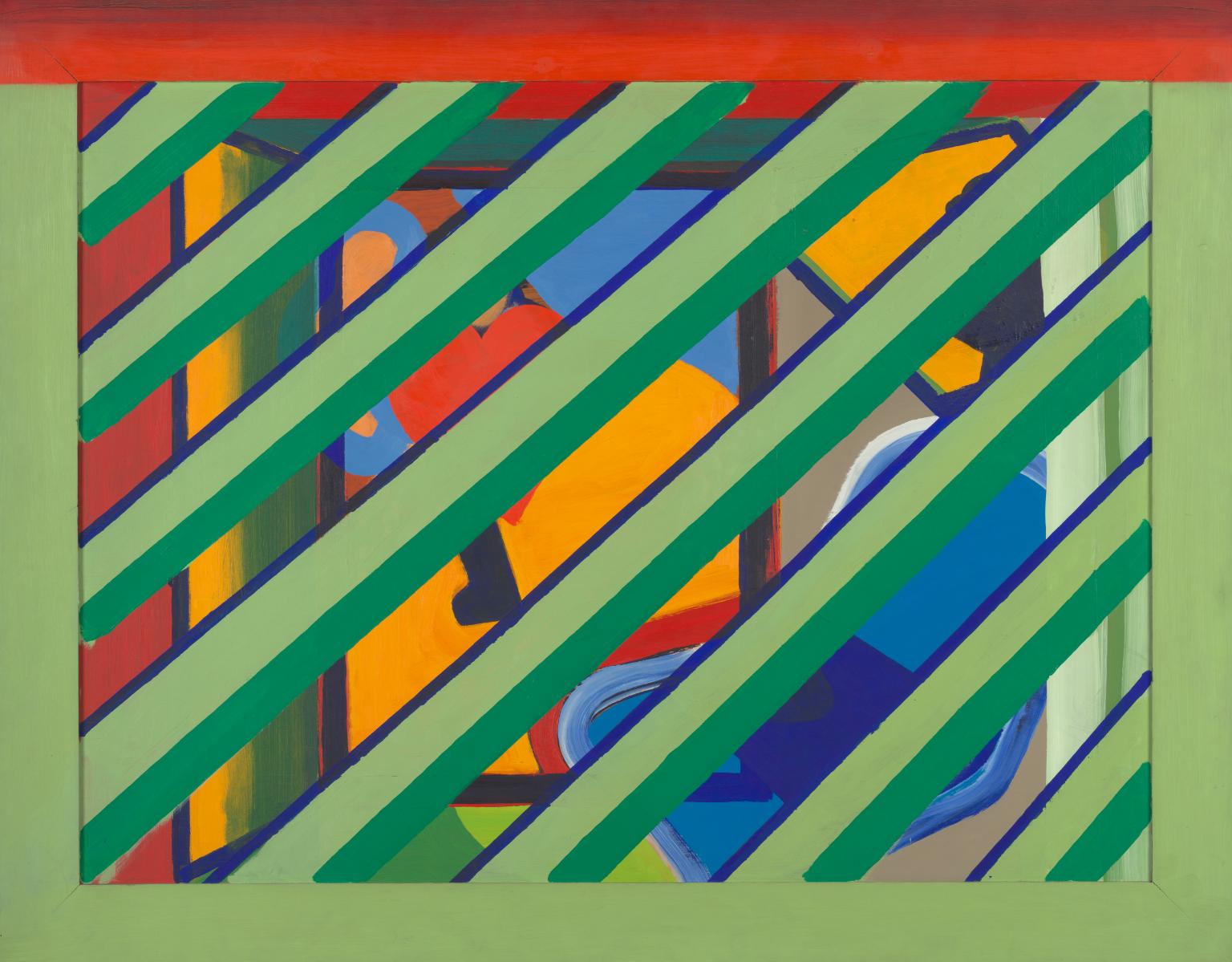 Howard Hodgkin

,

R.B.K.

1969–70

In this painting, eight green diagonal stripes partly obscure a view through a rectangular window into a room. In this space, a seated figure appears to be looking at another rectangle. This could be a window or maybe a painting. The figure is Hodgkin's friend, the painter RB Kitaj. Many of Hodgkin's portraits from this time show his subjects in unknown places, painted with colourful abstract shapes that makes them difficult to identify. He painted on wood to give his artworks more of the quality of solid objects.

Gallery label, January 2020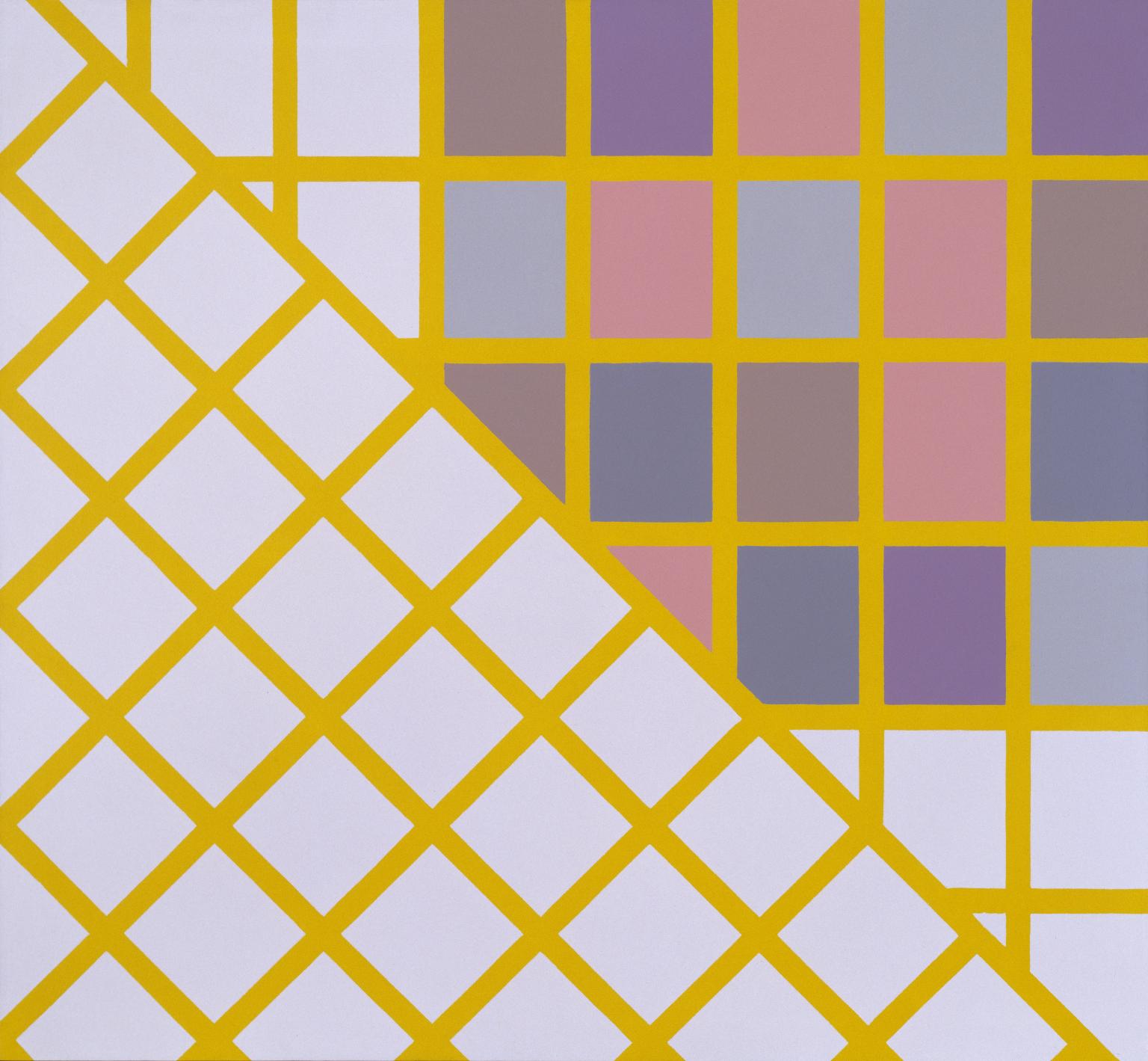 Jeremy Moon

,

No. 9/68

1968

The grid was central to Moon's paintings between 1968 and 1971. Rather than being a restrictive form, he used it in a variety of ways, to explore the relationship between flat surfaces and three dimensional objects. Here, two contrasting grids meet, creating a visual illusion in which the diagonal grid appears to overlay the vertical one.Between 1963 and 1968, Moon taught in the sculpture department at St Martin's School of Art, and he has been often grouped with sculptors associated with St Martin's such as Anthony Caro (displayed nearby) and Phillip King (displayed in the next room).

Gallery label, October 2019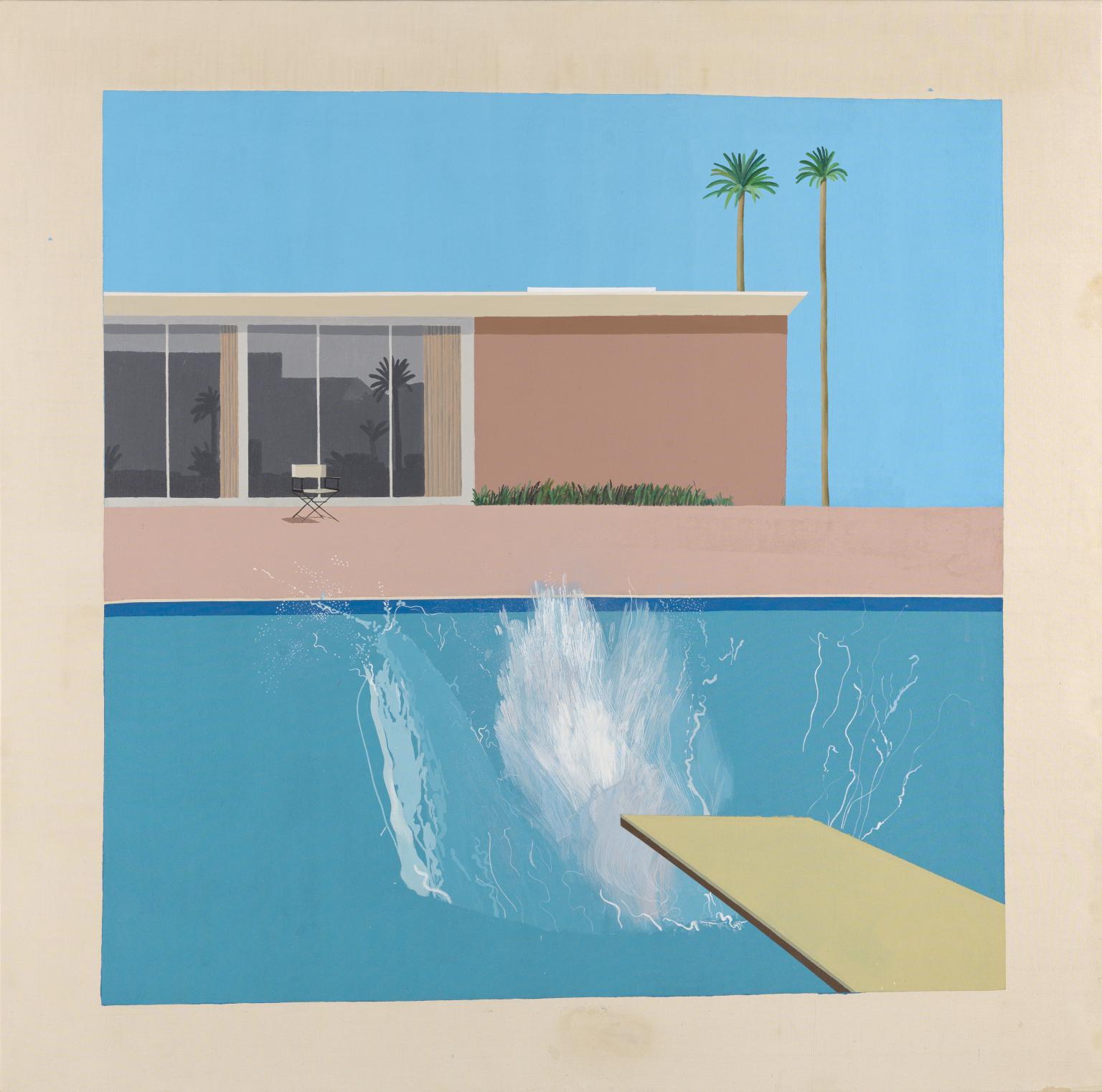 David Hockney

,

A Bigger Splash

1967

A Bigger Splash is one of a number of paintings Hockney made of Californian swimming pools. He has captured the moment just after someone has dived in. The splash is the only clue to their presence in the scene. Hockney was interested in using paint to capture transparent materials such as water, and fleeting moments, like the splash. The 1960s are often seen as the time that Britain emerged from the difficulties of the post-war years into a period of optimism. This colourful work seems to reflect this feeling.

Gallery label, July 2020
Art in this room
Derek Boshier
The Identi-Kit Man
1962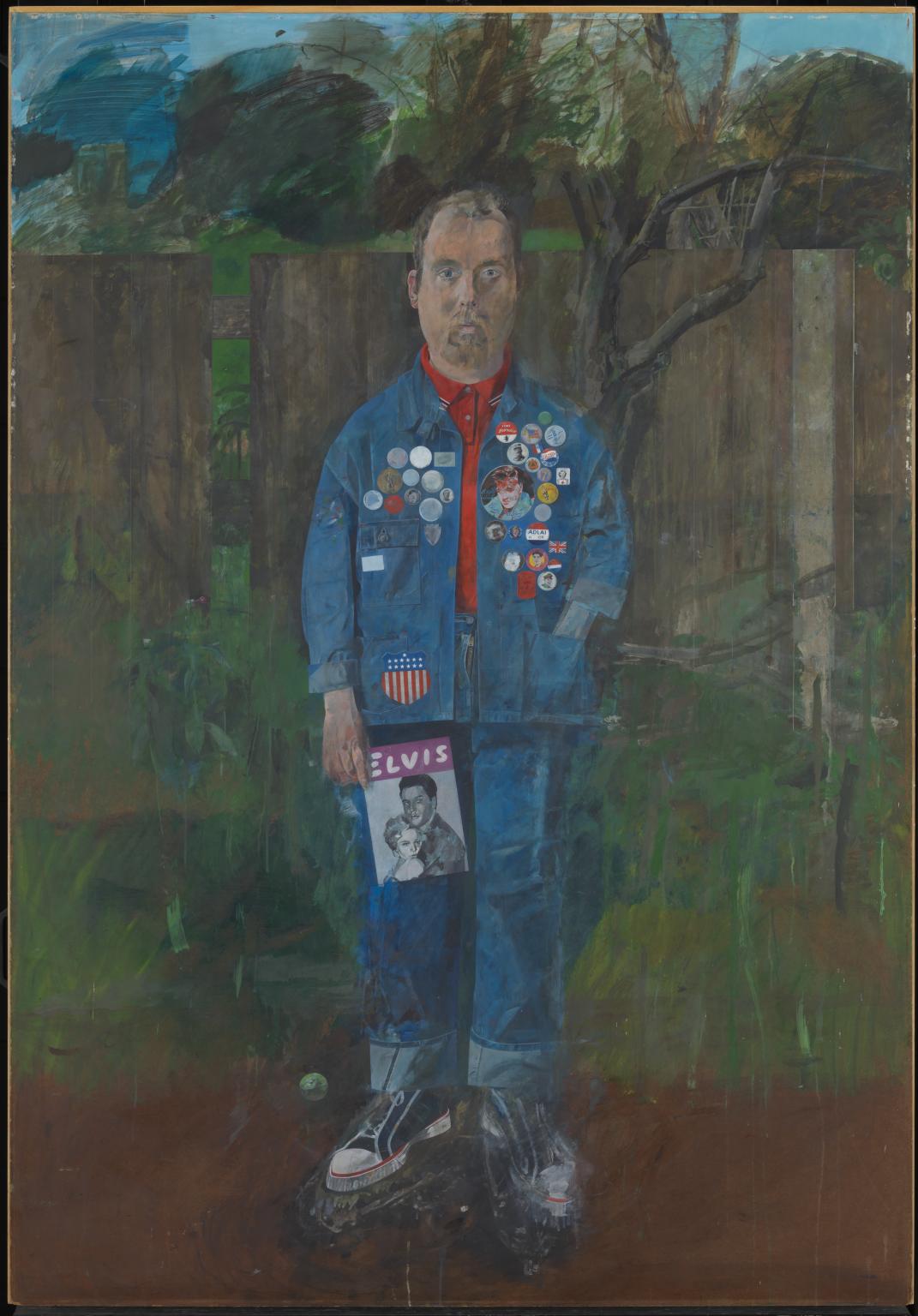 Peter Blake
Self-Portrait with Badges
1961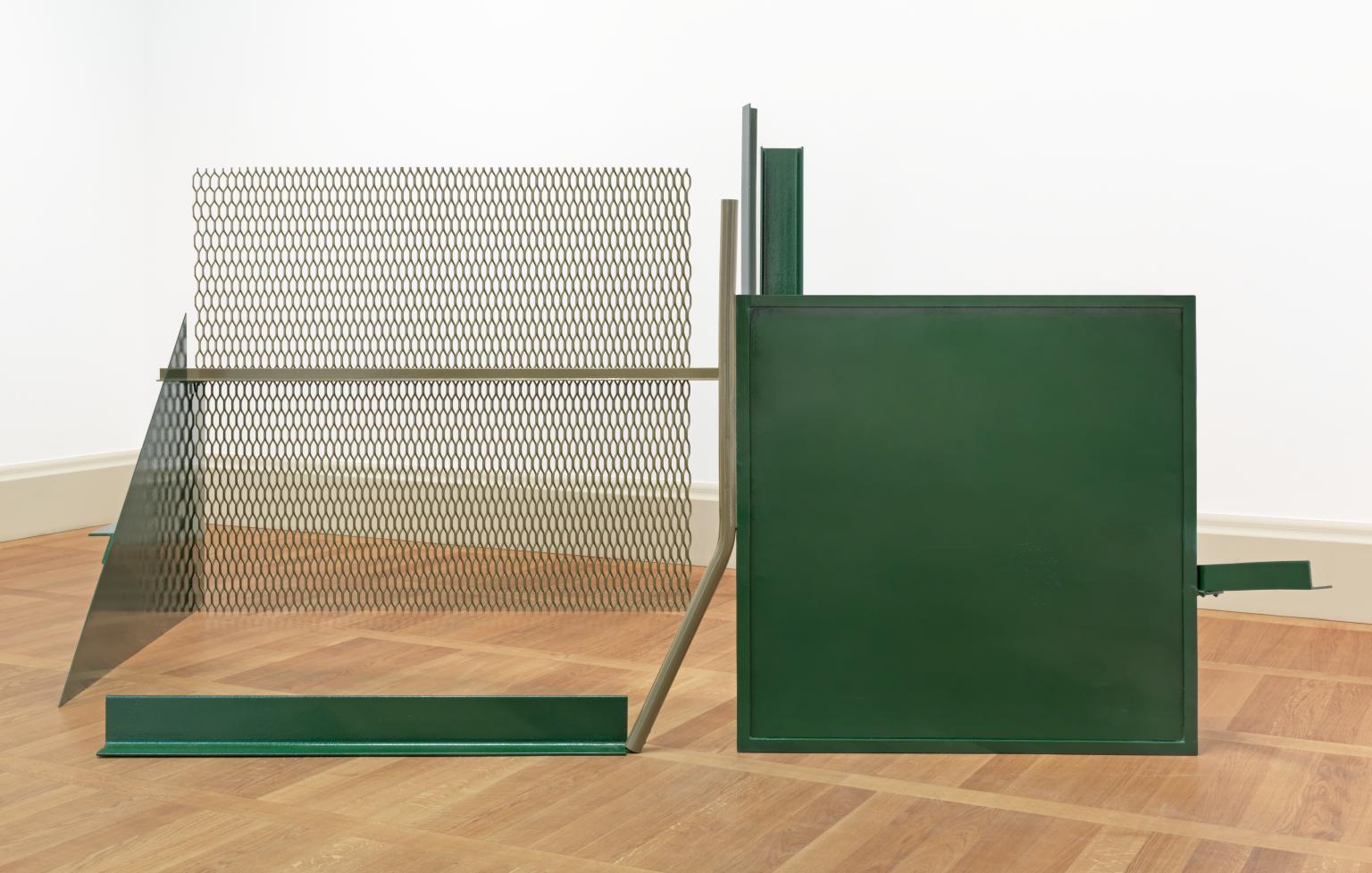 Sir Anthony Caro
The Window
1966–7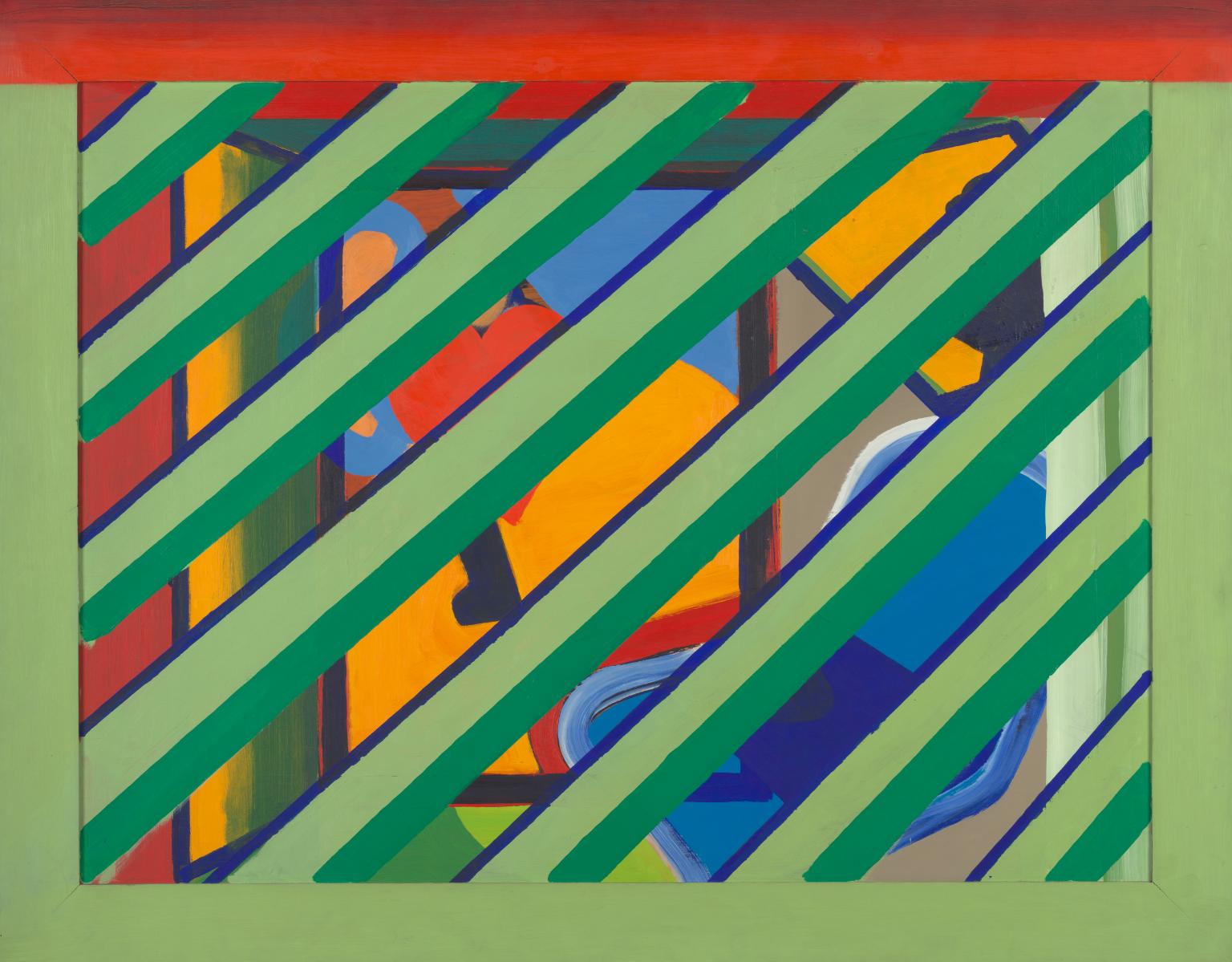 Howard Hodgkin
R.B.K.
1969–70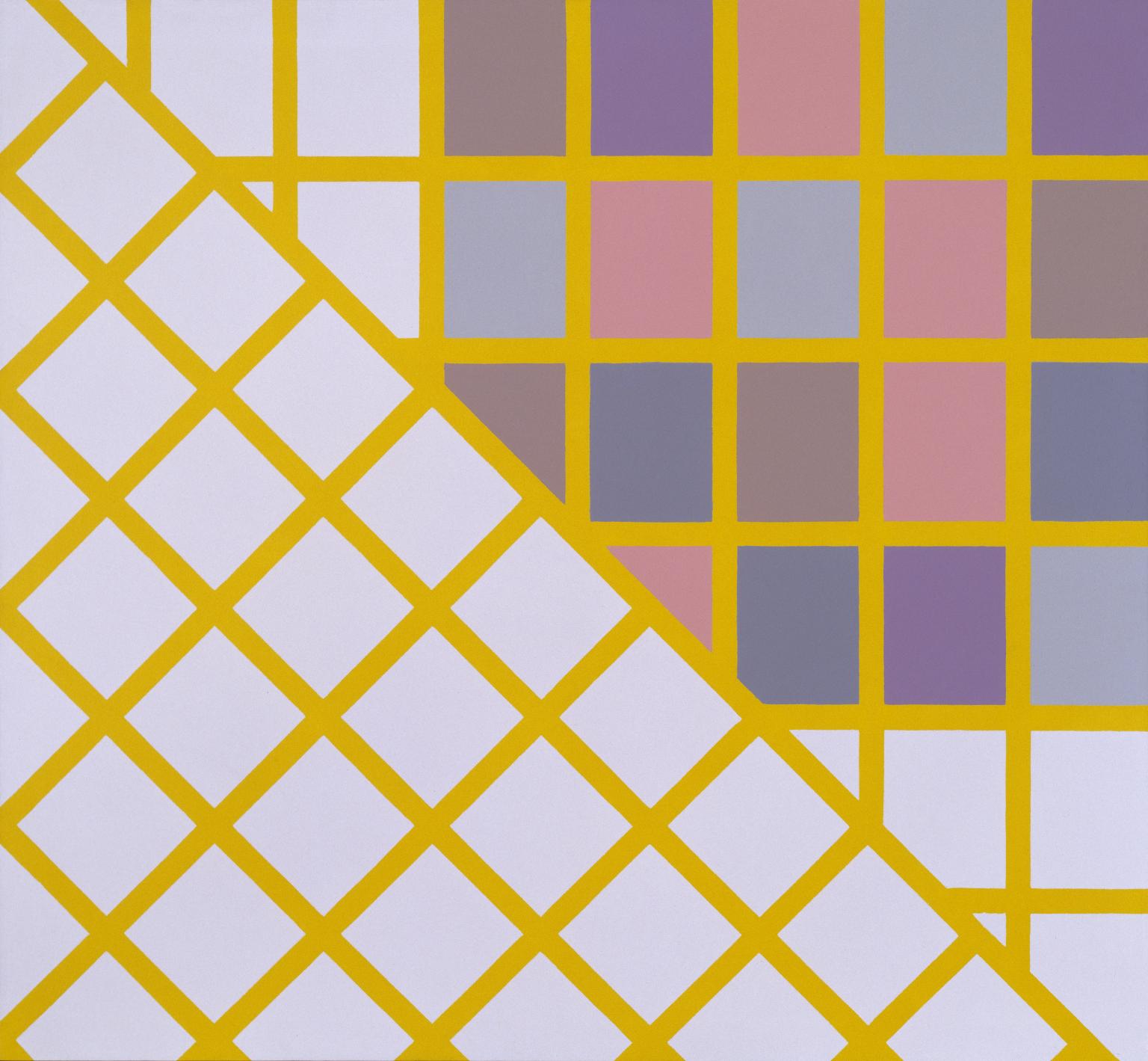 Jeremy Moon
No. 9/68
1968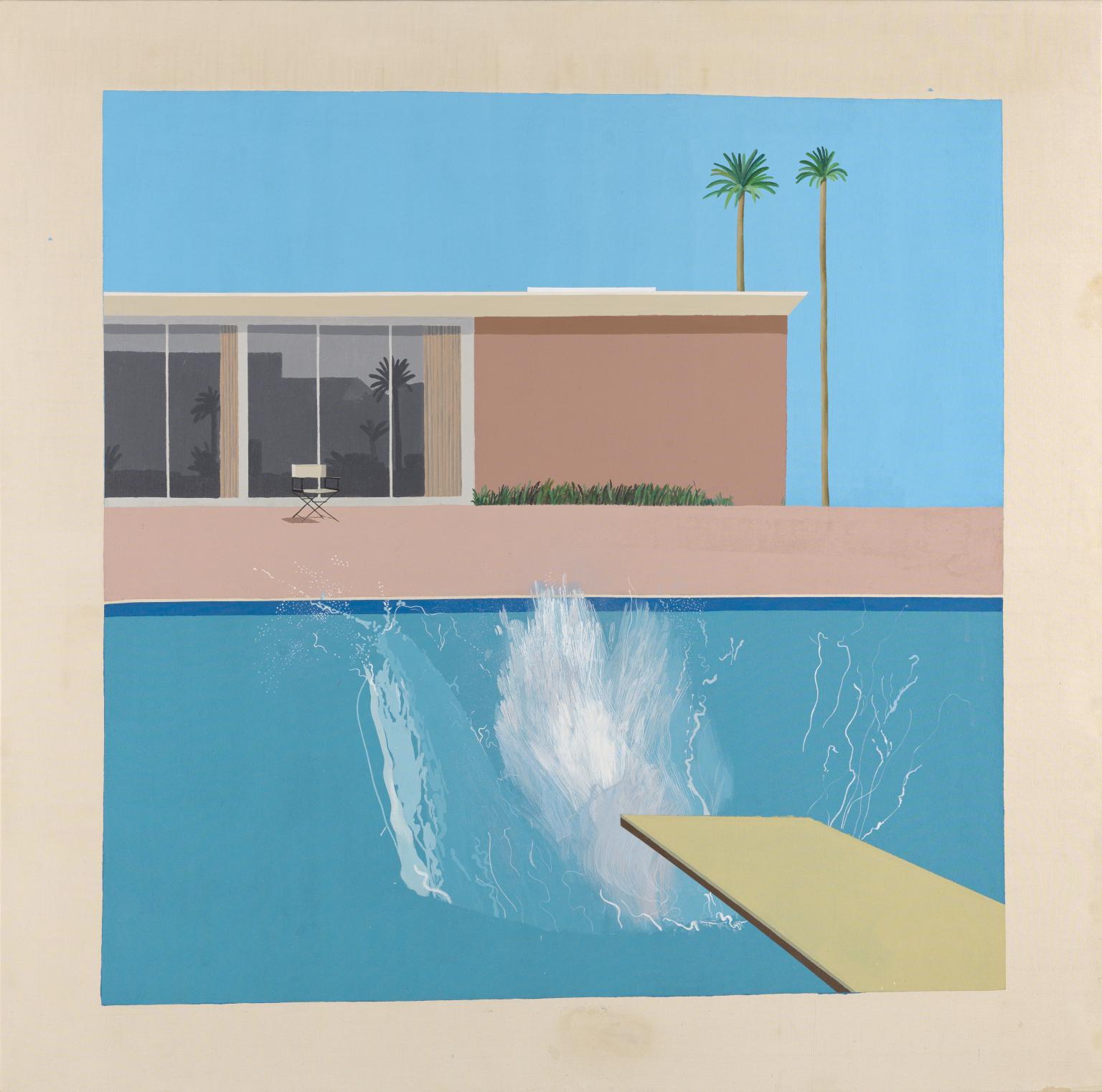 David Hockney
A Bigger Splash
1967