Enjoy a Salvador Dalí-inspired dish in celebration of the Surrealism Beyond Borders exhibition
This exciting addition to the menu has been inspired by a recipe from Dalí's fantastical cookbook Les Diners de Gala published in 1973.  Packed with extravagant recipes and eccentric illustrations.
Tate Chefs Chris Dines and Paul Robinson have put their contemporary stamp on the recipe 'Rib of Beef with Cornballs' for you to enjoy alongside the exhibition.
Members can also enjoy a complimentary glass of our amazingly delicious, sustainable house wine range.
The lunch can be booked in advance with the exhibition ticket for Surrealism Beyond Borders by selecting Surrealism and Lunch. A member of the Kitchen and Bar will then contact you to arrange a convenient time to have lunch either before or after your exhibition visit.
Alongside our amazing Tate roasted coffee, tea and bar menu we will be serving a lunch menu that draws inspiration from the seasons best ingredients.
Spring set menu
£30 for 2 courses , £37 for 3 courses.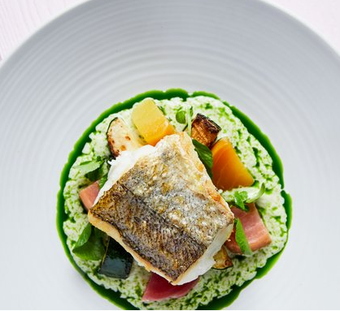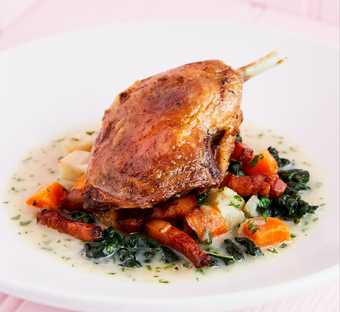 Starters
Burrata, rhubarb, blood orange, toasted seeds
Ash baked leek, romesco, very sour cream, parmesan, pine nuts
Pressed guinea fowl, house pickles, watercress, homemade focaccia
Heritage beetroot tartare, compressed cucumber, apple, dukkah
Mains
Roasted aubergine, tomato chutney, piperade, feta, olive
Confit duck leg, winter vegetable garbure, bacon, truffle oil
Roasted hake, anise sauce, beets, courgette, watercress
Romanesco cauliflower, ras el hanout, fermented raisin, crispy capers
Desserts
Lemon meringue tart, raspberry sorbet
Rhubarb and apple crumble, vanilla ice cream
Baked cheese, crackers, truffle honey, house pickles
Vegan options available. Allergen information available on request.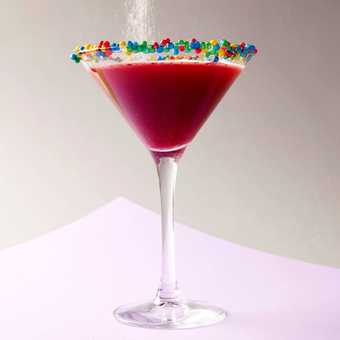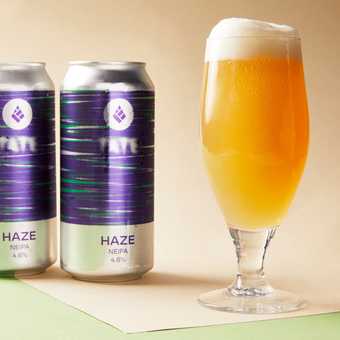 Kusama inspired drinks
We've worked with our most creative partners to create drinks that explore the some of themes in Yayoi Kusama : Infinity Mirror Rooms.
Beer
Tate have collaborated with Drop Project to create 'Haze', the Kusama inspired New England IPA. A soft, juicy session-able beer that uses Mosaic, Citra and Azzaca hops with an addition of citrusy Yuzu.
Loose leaf tea
Shimmer is a fruit tea that brews a pinky red, smells and tastes like cherry pie and is bursting with sparkling edible glitter. This fruity blend was developed in collaboration with award-winning Tea Mixology Company Bird & Blend Tea Co. Delicious anytime of day.
Cocktail
The tea-based cocktail 'Shimmer CosmipoliTEAn!' Our Shimmer tea blend shaken with Tate Sacred gin and cranberry juice, served in a martini glass.