4 rooms in Modern Conversations
Explore what it means to 'see' beyond the visual
Extending from the luminous paintings of Partou Zia, this room brings together ideas of colour and light. From creating optical sensations to picturing the imagination, these artworks unravel human experience as both seen and unseen, and as shaped through memories and collective beliefs.
As twenteth-century science and politics rapidly developed, some artists pursued a more personal vision by drawing on dreams and folklore. Colour was activated as an emotive tool or to depict images from the deeper mind. Connecting with the unconscious, some works here use colour to imply mystical or surreal aspects of modern art and life. Others apply the optical effects of colour and light on the eyes, heightening sensation or emotional responses. Contemporary artists continue to evolve the potential of colour to summon human experience in all its forms.
About Partou Zia
Zia's Visionary paintings combine the myths and memories of her childhood in Iran with the quietness of her later life in Cornwall. Zia explored how colour could transcend moments of both real and remembered experiences. Her canvases combine traces of the real world, suffused with the heightened light and spectrum of colours found in memory and imagination.
The daughter of a communist activist, Zia arrived in London from Tehran in 1970 as a political refugee. This imposed displacement was a potent influence in her work. Zia's work embodies her search for the personal spirituality she was denied due to the circumstances of her early life.
Gallery admission required
Entry to both the display and the gallery is free for Tate Members, Locals' Pass holders and under 18s.
Become a member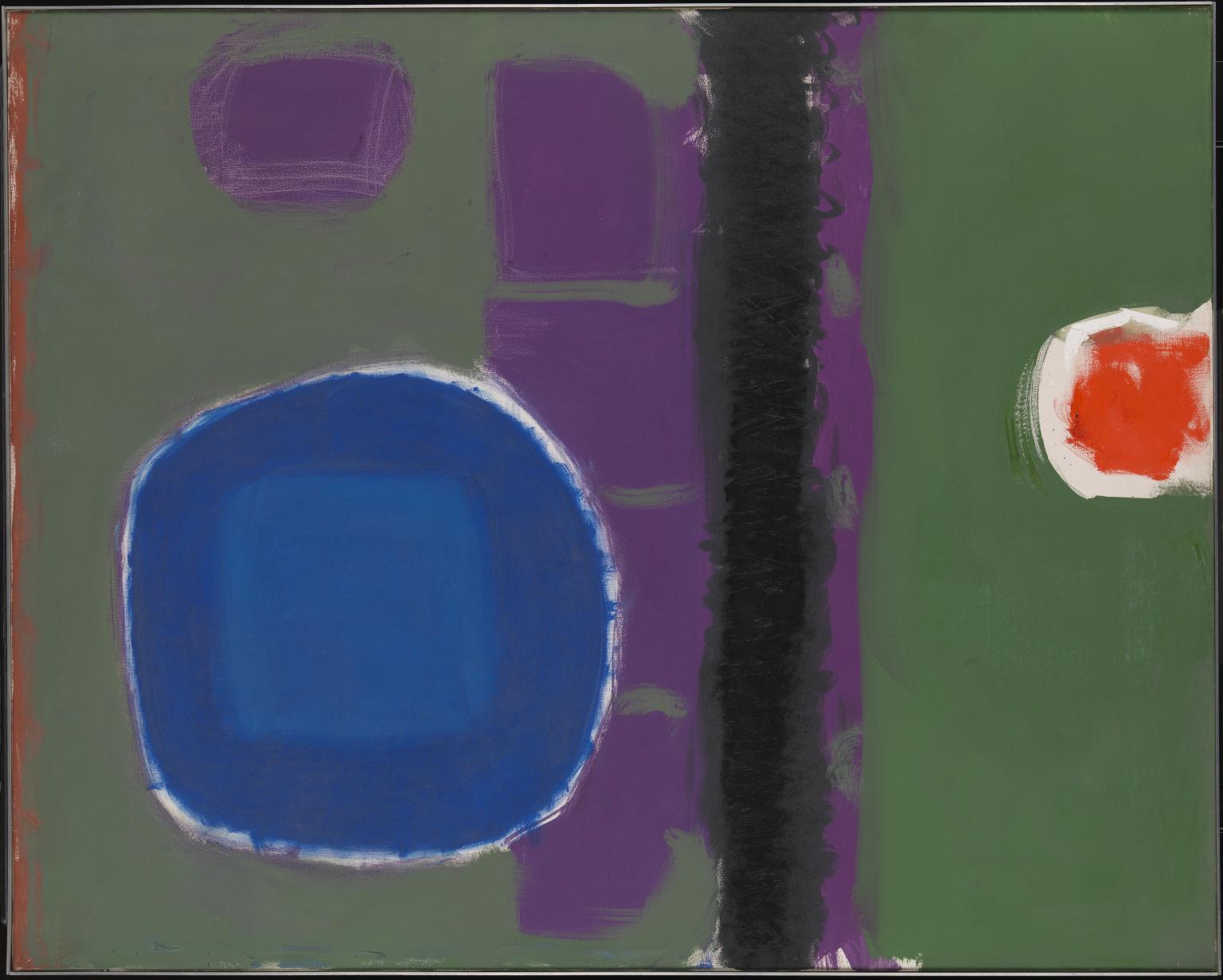 Patrick Heron

,

Green and Purple Painting with Blue Disc : May 1960

1960

In this work, an irregular blue disc hovers in front of a field of green and purple, seeming to expand and contract within the flat picture plane. Even when he eliminated recognisable subject matter, Heron's abstractions stemmed from his observations of the visual world. He denied that he consciously painted 'landscapes', but affirmed: 'the enormously powerful rhythmic energies of the granite outcrops beneath my feet transmit certain rhythms straight up through the soles of my shoes every minute of the day.'

Gallery label, May 2007
1/12
artworks in Vision and Visionary: Partou Zia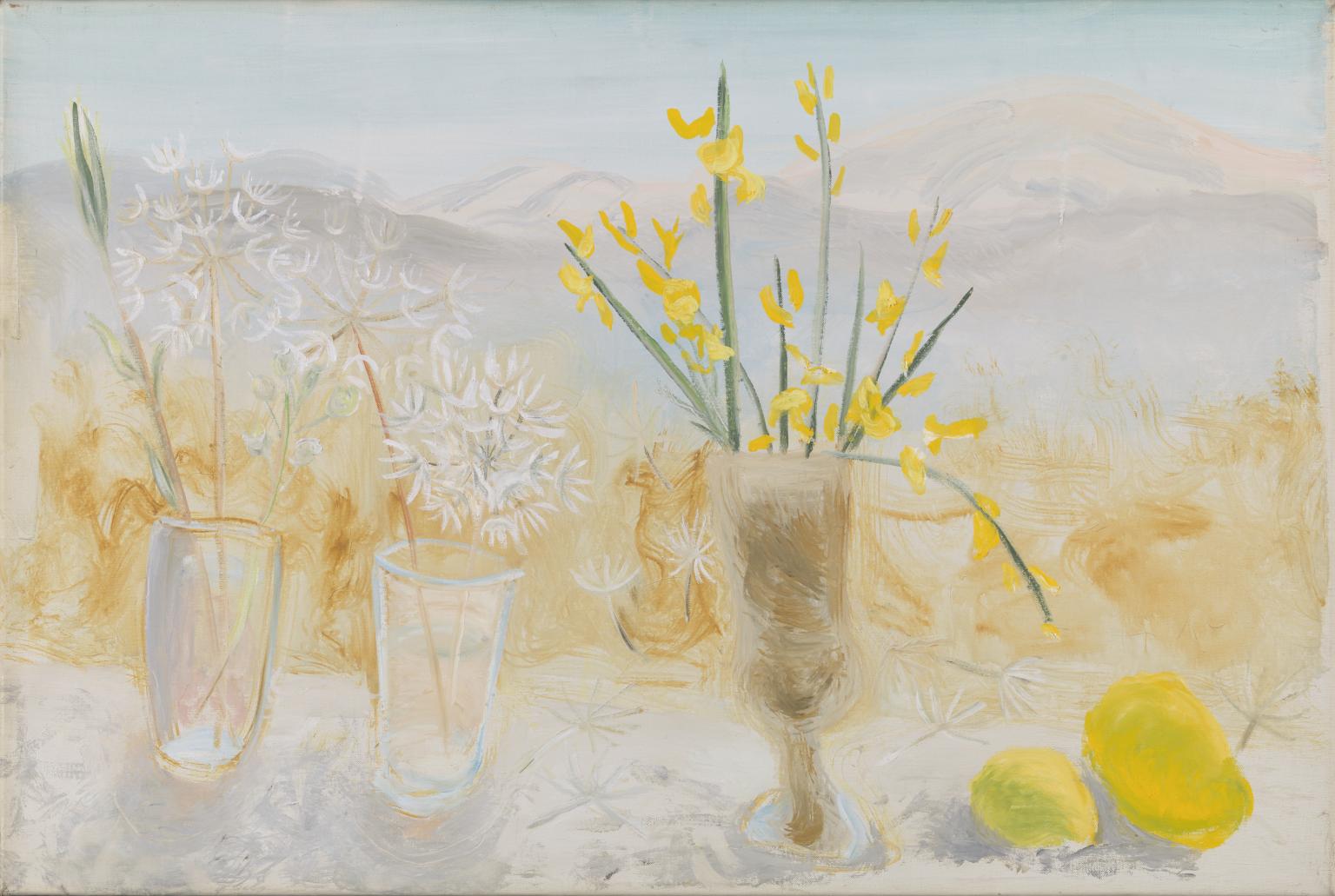 Winifred Nicholson

,

Recollect

1973

Wilkie owned four paintings by Winifred Nicholson, two of which were acquired by the Tate Gallery. These are 'The Hunter's Moon' which is shown nearby, and this painting. Both works demonstrate Wilkie's interest in collecting paintings on the theme of the seasons. 'The Hunter's Moon' evokes autumn which was seen by the artist as a time of adventure. 'Recollect', however, was painted in late spring 1973 and suggests a sense of looking back and remembering. This sentiment seems to have been shared by Wilkie. He remarked: 'The pictures of Winifred Nicholson represent for me the world of childhood and early adolescence. It is a world of order, security and cultivated civilisation'.

Gallery label, September 2004
2/12
artworks in Vision and Visionary: Partou Zia
Roderick Buchanan

,

Sodastream

1997
3/12
artworks in Vision and Visionary: Partou Zia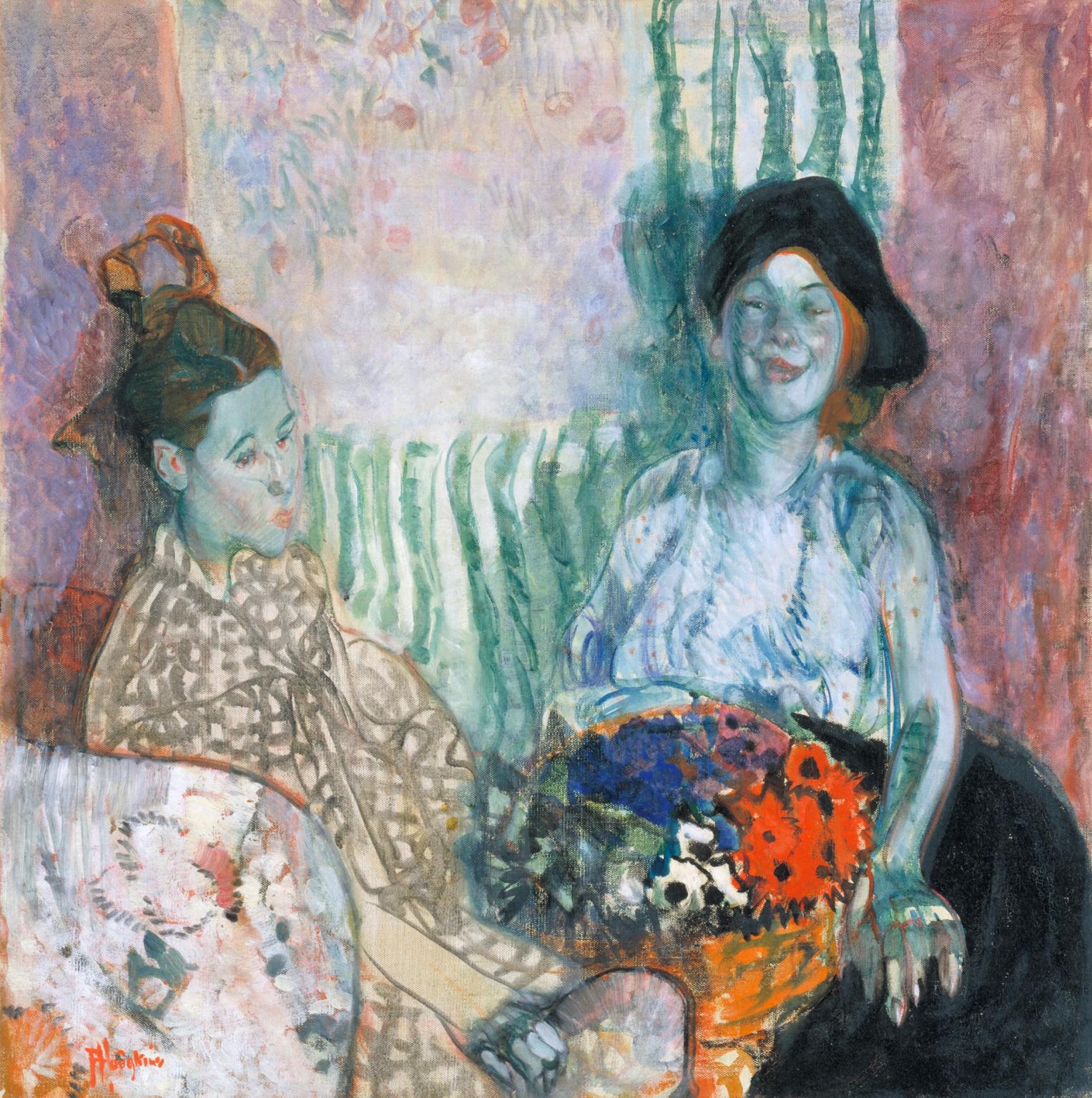 Frances Hodgkins

,

Loveday and Ann: Two Women with a Basket of Flowers

1915

Frances Hodgkins came to Britain in 1901 from the confined artistic scene of New Zealand. Spending long periods in Cornwall, home to the Newlyn and St Ives Schools, and in Paris, where she taught at the Académie Colarossi, Hodgkins ploughed her own furrow. In typically individualistic style, this portrait combines the mobility of watercolour with the intensity of oil, showcasing the artist's idiosyncratic drawing and quirky sense of colour.

Gallery label, February 2010
4/12
artworks in Vision and Visionary: Partou Zia
Sorry, no image available
Partou Zia

,

Flowering Rod

2006
5/12
artworks in Vision and Visionary: Partou Zia
Sorry, no image available
Zoe Williams

,

Lemon Heel

2019
6/12
artworks in Vision and Visionary: Partou Zia
Sorry, no image available
Zoe Williams

,

Small Fish head acid vision

2020
7/12
artworks in Vision and Visionary: Partou Zia
Joan Mitchell

,

Chord II

1986

Created on a large vertical rectangular canvas, Chord II 1986 is an abstract painting by American artist Joan Mitchell. The canvas has been evenly painted with an off-white primer, much of which is left exposed, while an expressive mass of coloured paint occupies the top two thirds of the composition in the centre, made up of prominent strokes of deep blue at the top, turquoise and light green around the edges, and a dark central area of brown and green. The layers of paint vary in thickness and application, ranging from thin washes through thicker, fluid marks that have dripped down the length of the canvas, to more heavily textured sweeps of the brush. The work has been signed by the artist in graphite in the lower right-hand corner.
8/12
artworks in Vision and Visionary: Partou Zia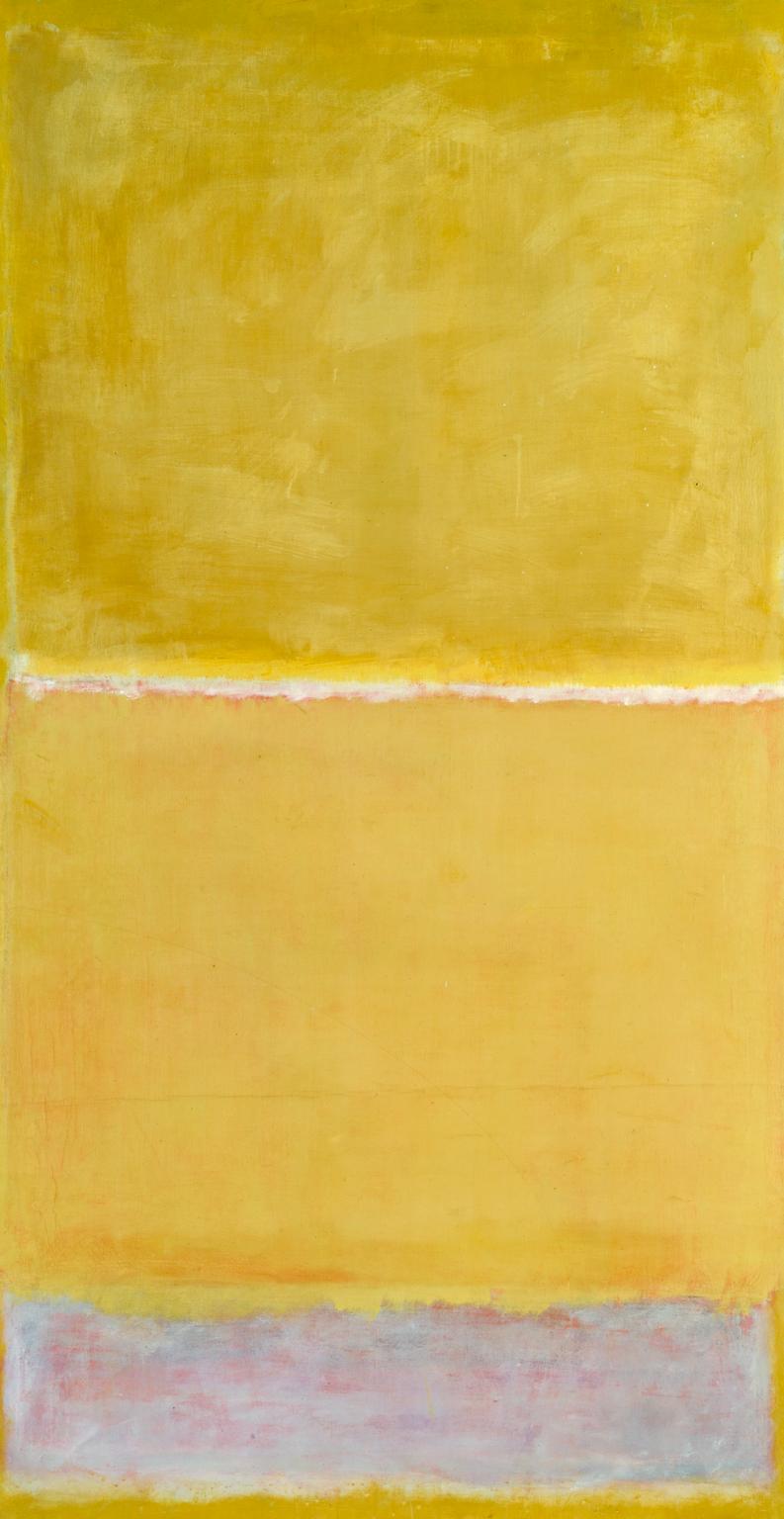 Mark Rothko

,

Untitled

c.1950–2

In his mature work, Rothko abandoned specific reference to nature in order to paint images with universal associations. By the late 1940s he had developed a style in which hazy, luminous rectangles float within a vertical format. Rothko wrote that the great artistic achievements of the past were pictures of the human figure alone in a moment of utter immobility. He sought to create his own version of this solitary meditative experience, scaling his pictures so that the viewer is enveloped in their subtly shifting, atmospheric surface.

Gallery label, July 2012
9/12
artworks in Vision and Visionary: Partou Zia
Sorry, no image available
Peter Lanyon

,

Colour Construction

1960
10/12
artworks in Vision and Visionary: Partou Zia
Sorry, no image available
Denzil Forrester

,

Cottage Lover

1997
11/12
artworks in Vision and Visionary: Partou Zia
Sorry, no image available
Partou Zia

,

Ember of Eyes

2004
12/12
artworks in Vision and Visionary: Partou Zia
Art in this room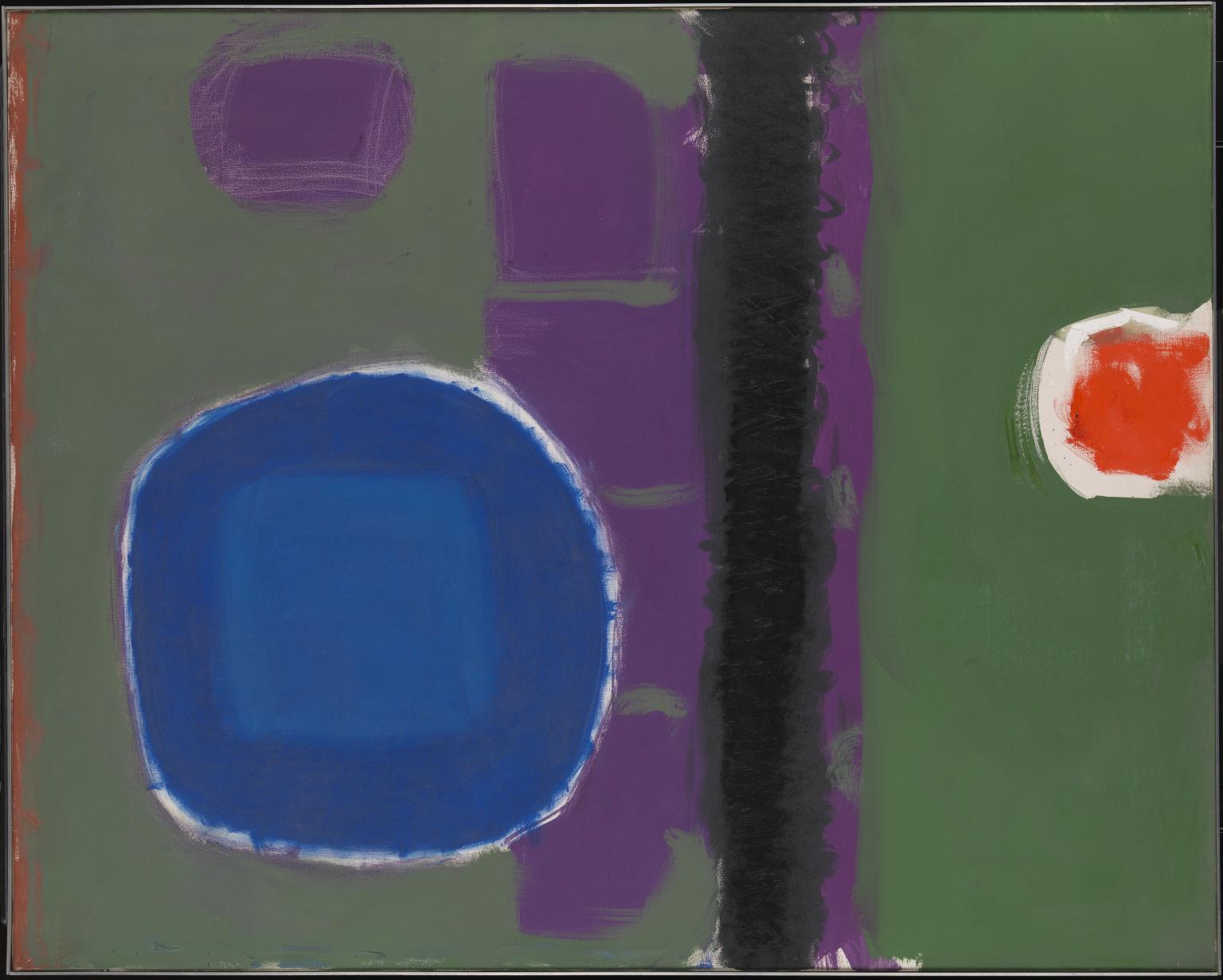 Patrick Heron
Green and Purple Painting with Blue Disc : May 1960
1960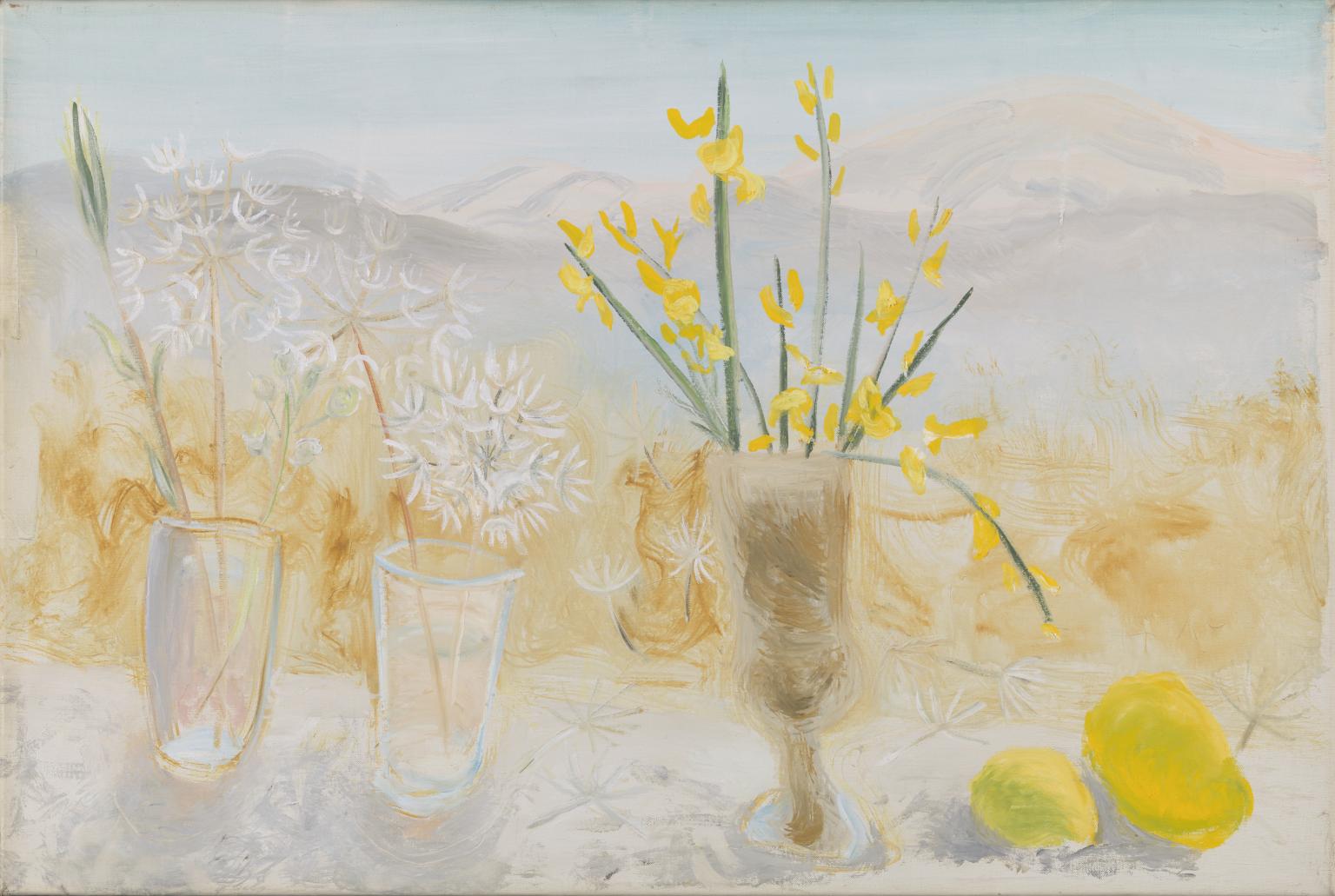 Winifred Nicholson
Recollect
1973
Roderick Buchanan
Sodastream
1997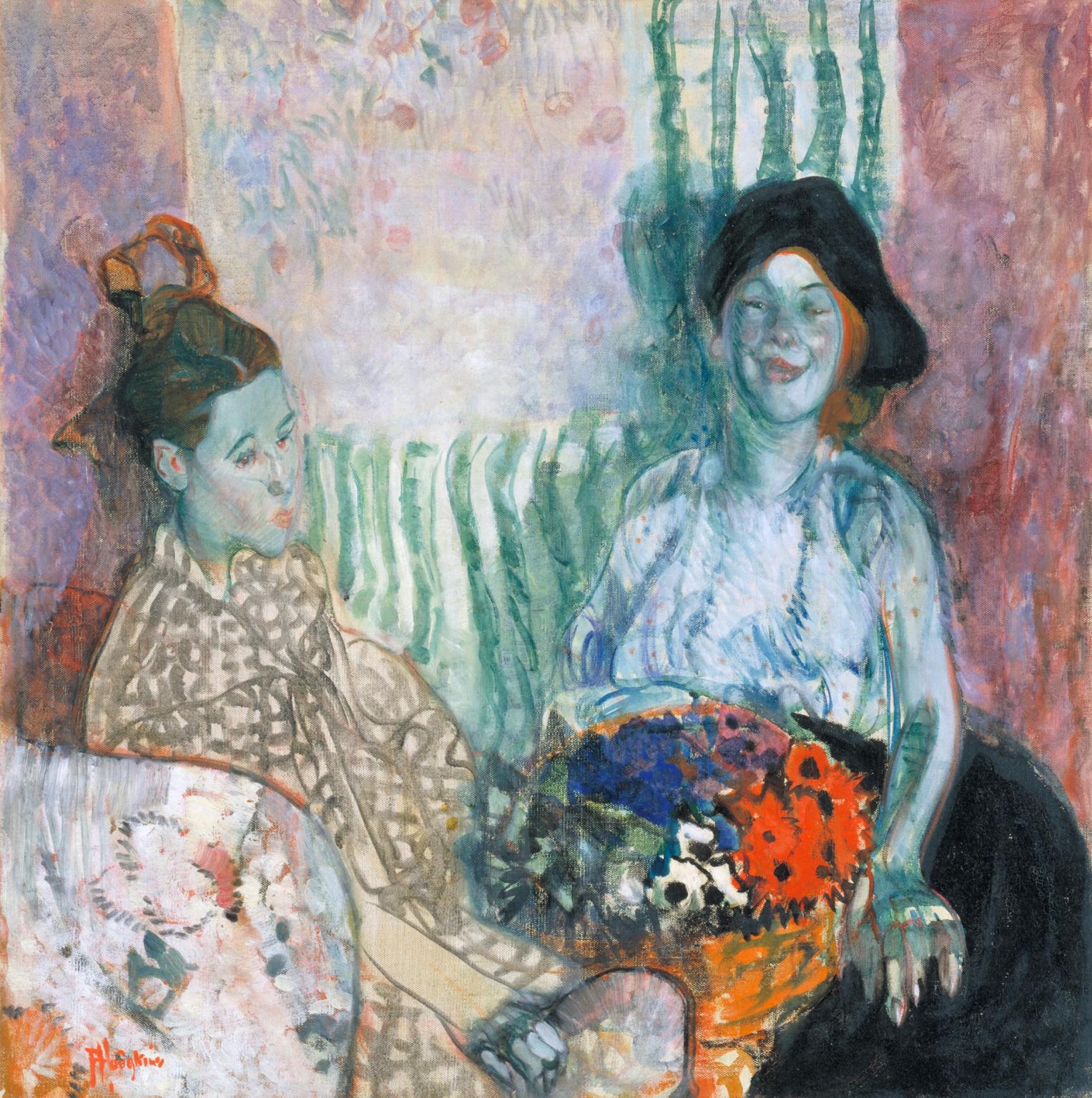 Frances Hodgkins
Loveday and Ann: Two Women with a Basket of Flowers
1915
Sorry, no image available
Partou Zia
Flowering Rod
2006
Sorry, no image available
Zoe Williams
Lemon Heel
2019
You've viewed 6/12 artworks
You've viewed 12/12 artworks