Robert Bevan 1865–1925
Stanislawa de Karlowska
, at a friend's wedding in Jersey. After a brief but frequent correspondence,
1
conducted in French, their only common language, Bevan made the journey to Poland and the two were married in Warsaw in December. They returned to Bevan's parents' house, Horsgate, in Cuckfield in Sussex (fig.3), where their first child, Edith Halina, 'Halszka', was born in December 1898. A son, Robert Alexander, 'Bobby', followed in March 1901.
In 1900, Bevan and his family moved to a large house at 14 Adamson Road, in the Swiss Cottage area of London. Although he abandoned the paintings and lithographs of hunting scenes and never hunted again after his marriage, he still drew inspiration for subjects for painting from the countryside. He formed the habit of spending the summer on a painting trip in various rural locations such as a cottage called St Ives in Kingston near Lewes, Sussex (fig.4), or in Russian Poland with his wife's family. His work at this time reflected his first-hand experience with recent French art during his travels on the continent. Oil paintings and watercolours of agricultural scenes of the South Downs or Poland provided motifs with which to explore his concerns with the effects of light and the use of colour. Philip Hendy (later Director of the National Gallery) claimed that Bevan was the first Englishman to use pure colour in the twentieth century and was the 'real pioneer' of the modern English school.
2
Some indication of the progressive nature of Bevan's early paintings can be gauged by the newspaper reviews of his first solo exhibition held at the Baillie Gallery in 1905. Bevan's show, which featured recent Polish work, appeared five years before Roger Fry's first post-impressionist exhibition, when the most avant-garde paintings seen in London would have been those of Claude Monet and the impressionists. The critics were unprepared for Bevan's application of neo- and post-impressionist principles. They vilified his use of 'violent' and 'garish' colour 'which has an evil habit of losing control over itself',
3
calling it 'uncompromising' and 'French impressionism gone to the bad'.
4
Bevan became involved with other British modernist artists relatively late in life. After the time spent abroad in France and Poland he worked largely in isolation and without recourse to a like-minded circle of artists. This all changed when in 1908 he was drawn into the artistic scene in London after exhibiting work at the inaugural exhibition of the Allied Artists' Association. Bevan's paintings caught the attention of Harold Gilman and Spencer Gore and they invited him to join Walter Sickert's Fitzroy Street circle where he became a regular visitor. Although, at forty-three years of age, Bevan was over ten years older than Gore, Gilman and Charles Ginner, he was of a similar age to Sickert and Lucien Pissarro. Like the two older painters, he brought first-hand knowledge of modern French art to the group, having been one of the few Englishmen to have personally known and worked with Gauguin. In 1910 Bevan exhibited for the first time at the New English Art Club and in the following years was heavily involved in the formation and exhibitions of the Camden Town Group. His involvement with Sickert's circle began to be reflected in observations of everyday life from the Swiss Cottage area in which he lived. It was possibly Sickert who advised Bevan to exploit his love of horses in his work and it is these paintings of working horses in the cab and sale yards of Edwardian London for which Bevan is best remembered.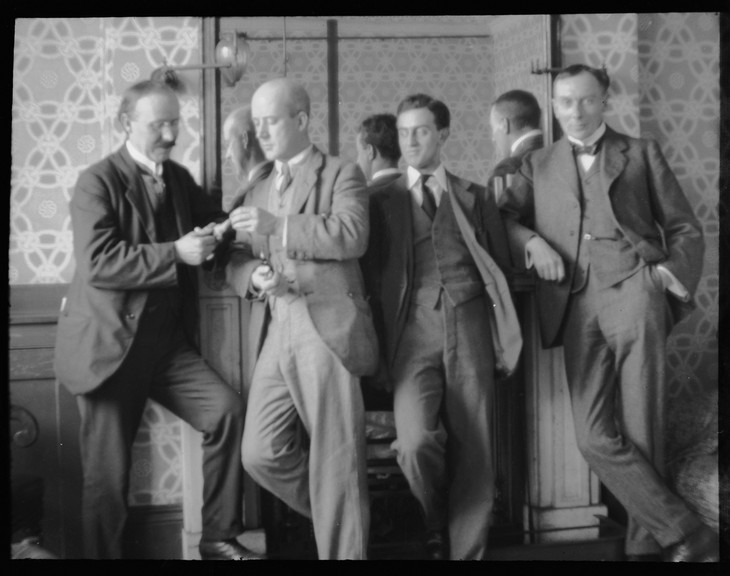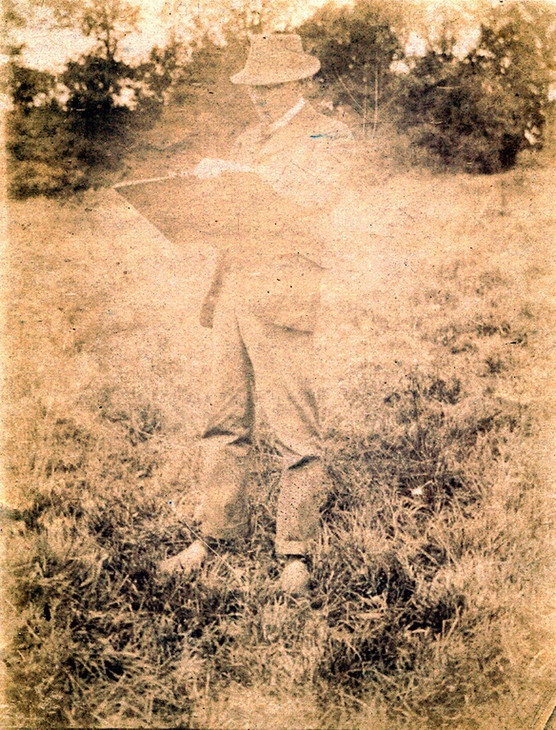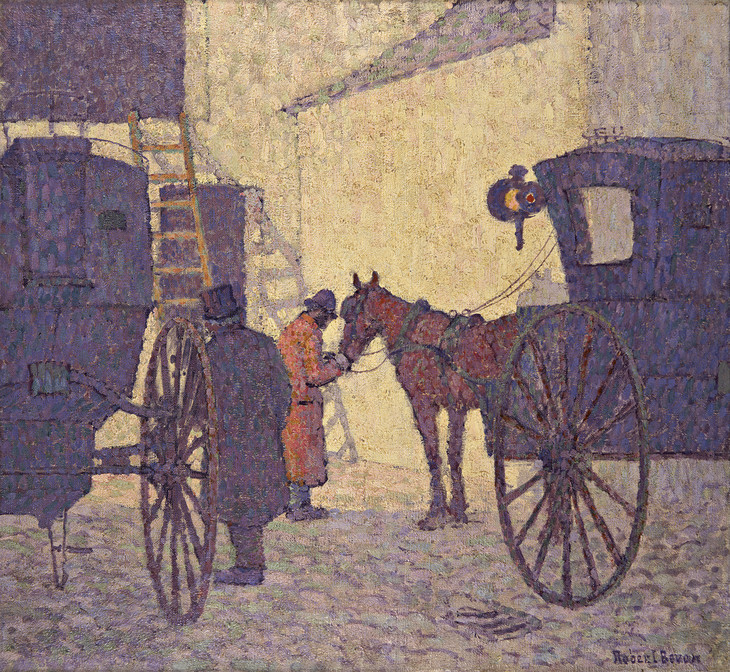 Bevan remained involved with the avant-garde when the Camden Town and Fitzroy Street groups merged into the London Group. In 1914, he took a new studio in Cumberland Market to observe the working horses still operating in the market square. This address provided the setting and identity for a new artistic group, the Cumberland Market Group, comprised of Bevan, Gilman, Ginner and John Nash (fig.5). Despite his links to the city, Bevan always retained an air of the country gentleman about him and throughout his life he continued to spend his summers outside of London, in search of rural subjects (fig.6). He was repeatedly drawn back to the Blackdown Hills on the borders of Devon and Cornwall where he produced work that was freer and simpler than in earlier years. In 1923, he bought a cottage called Marlpit on Luppitt Common and it was during time spent working at Marlpit in May 1925 that Bevan fell ill. He died after an operation in London on 8 July 1925.
Despite the fact that Bevan's work received the praise and support of critics such as Frank Rutter, J.B. Manson and Philip Hendy, he did not sell many paintings in his own lifetime. Only one work was bought by a public art collection whilst he was alive, Cab Yard at Night 1910 (fig.7). After his death his work was vigorously promoted and exhibited by his son, Robert A. Bevan, who also completed the first comprehensive biography of his father in 1965.
How to cite
Nicola Moorby, 'Robert Bevan 1865–1925', artist biography, February 2003, in Helena Bonett, Ysanne Holt, Jennifer Mundy (eds.), The Camden Town Group in Context, Tate Research Publication, May 2012, https://www.tate.org.uk/art/research-publications/camden-town-group/robert-bevan-r1105351, accessed 03 December 2023.