The Second Exhibition of the Camden Town Group, December 1911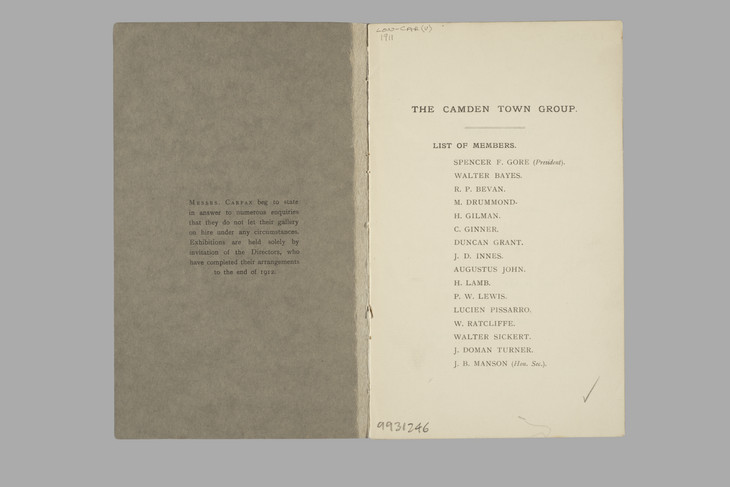 The Camden Town Group was not a unified group, either in terms of artistic style or commitment. There were members who did not play a particularly active role: Augustus John, for example, was a well respected figure but only submitted two works to the first of the three exhibitions. Wyndham Lewis showed works in all three exhibitions but was roundly disliked by some in the group. In contrast to the generally favourable press response to the second exhibition, he was also was singled out for hostile comments: with his 'ultra-primitivism', his approach seemed distinct from the other artists' absorption in everyday appearances.
Works in the second exhibition included Charles Ginner's painting of the Café Royal – titled simply Café – and Robert Bevan's The Cabyard, Night. Look at the exhibition catalogue to see what else was shown and read the critics' responses.
Catalogue entries
How to cite
'The Second Exhibition of the Camden Town Group, December 1911', in Helena Bonett, Ysanne Holt, Jennifer Mundy (eds.), The Camden Town Group in Context, Tate Research Publication, May 2012, https://www.tate.org.uk/art/research-publications/camden-town-group/the-second-exhibition-of-the-camden-town-group-december-1911-r1105703, accessed 27 May 2022.