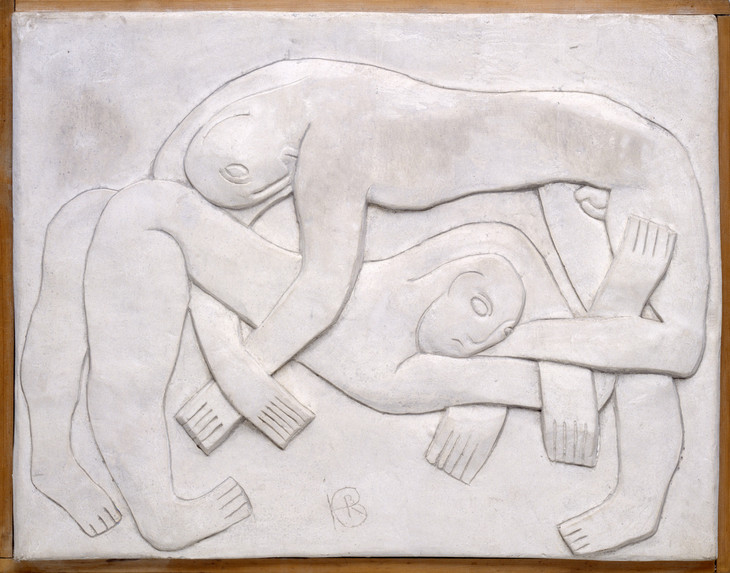 The large plaster relief
Wrestlers
was made in London by the French artist Henri Gaudier-Brzeska (1891–1915) at a time when he was forging a reputation as one of the most radical and innovative sculptors of his generation. Gaudier-Brzeska was killed fighting in the First World War, and his achievements slipped from view in subsequent decades. In the mid-1960s, however, curator Jim Ede had the relief cast in an edition of nine to help make Gaudier-Brzeska's work better known, and he gave a cast to Tate.
This project explores the circumstances of the making of the relief and the posthumous cast. Drawing on material in the Tate Archive and early twentieth-century sports periodicals, it includes previously unexamined material about Gaudier-Brzeska's interest in wrestling and asks new questions about representations of sport and physicality in modern art and poetry at the beginning of the twentieth century.
Published in July 2013, the project is authored by Dr Sarah Victoria Turner (University of York) and includes a commentary and poems by the poet and wrestler S.J. Fowler.