The Girl Chewing Gum 1976 by John Smith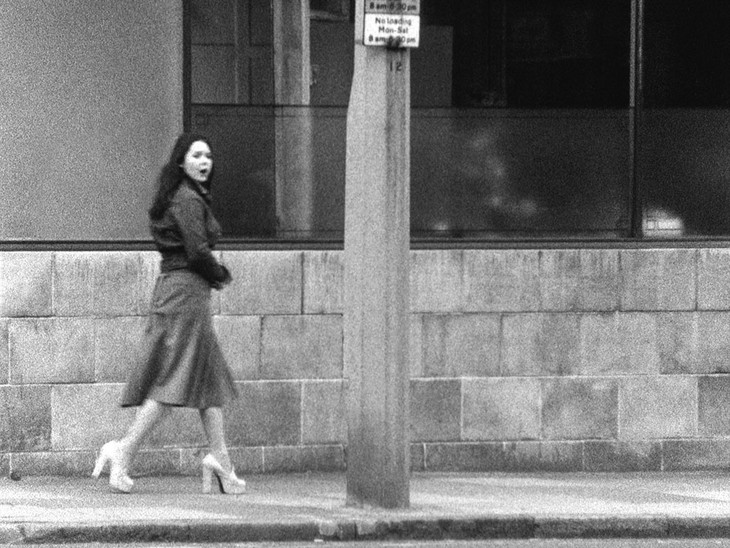 The Girl Chewing Gum
is a twelve-minute 16 mm film made by British artist John Smith in 1976, when he was a postgraduate student at the Royal College of Art in London. Shot primarily in Dalston, close to the artist's home, the film is at once a portrait of street life in East London and a wryly funny critique of the myth of documentary neutrality.
This In Focus project explores the production context of The Girl Chewing Gum and charts its intersections with debates concerning the political efficacy of avant-garde cinema in Britain in the 1970s. It examines the film's rigorous interrogation of the relationship between image and sound and considers its status as a film of place. It concludes with a discussion of the vibrant contemporary reception of The Girl Chewing Gum, including Smith's own return to the film in his 2011 exhibition unusual Red cardigan.
Published in September 2015, the project is authored by Dr Erika Balsom (King's College London) and includes an interview with the artist John Smith conducted by Professor Patrick Wright (King's College London).