1. 6 coloured rectangles on wheels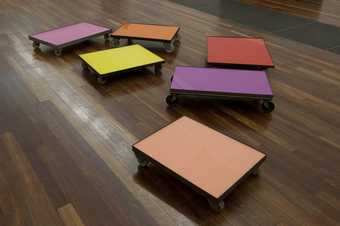 What more could you ask for? The artist David Batchelor loves colour and explores it in lots of different ways. Have you thought about colour? Really thought about colour?
Batchelor thinks about colour in the city. Next time you are on a walk, have a look around you. What colours can you see? Are there any rectangles of colours?