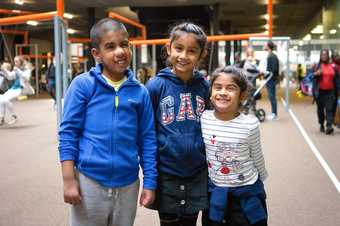 A lot of really cool things happen at Tate galleries. Some investigators were curious to know what kids did at Tate so they interviewed a few kids to find out.
So, what do kids actually do here?
1. create art on a furry wall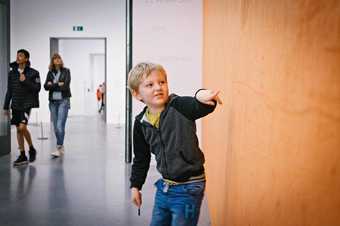 The interviewers then met a kid using his fingers to draw on a FURRY, orange wall. Yep. Furry!
He said, "I wish my artwork could go up in the gallery." This is exactly what he was doing! He was showing his work at the gallery.
Have you ever drawn on any unusual surfaces?