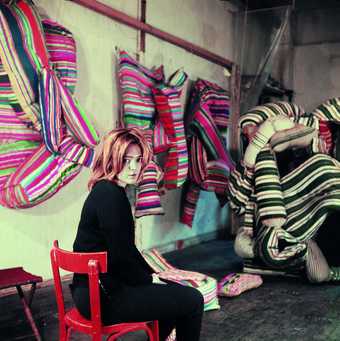 Marta Minujín started off as a painter, but from the early 1960s she began to use materials that weren't really thought of as 'proper' art materials, like mattresses and cardboard boxes.
She was a pop artist and like other pop artists was inspired by popular and commercial culture such as advertising, Hollywood movies and pop music. She liked the printed surfaces of the boxes she used with their logos, adverts and texts and these surfaces became part of her art.
But it wasn't just the surfaces of the boxes that she liked. Inspired by the ideas of an artist friend called Alberto Greco, she began to manipulate the boxes, and other found objects, into shapes and structures so that they became something people could interact with. She made assemblages (like 3D collages) and environments that could be crawled into, or rolled on top of or laid upon.
And that was where the artwork, Mayhem started. Mayhem (which is La Menesunda in Spanish) gives us some clues about the work and also about what the artist is like – playful, fun and not always doing things she should…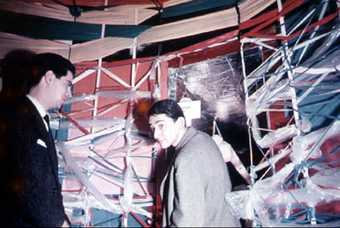 Minujín was invited to make a work in 1965 for the Torcuato Di Tella Institute (an art museum) in Buenos Aires. But rather than making something to be shown in the space which visitors could look at from a polite distance, she made the space into an artwork that people had to go into in order to experience it. La Menesunda was a labyrinth of 16 environments, (an environment is an artwork that people can go into).
Each one provided a completely different experience for the visitors, so they weren't quite sure what they were going to get next. And if you think visiting the dentist in an art gallery isn't confusing enough, she also created a walk-in freezer complete with hanging meat (made from cloth, luckily); and a mirrored room with black lights, falling confetti and the smell of frying food. It is also important to her that her art is for everybody (not just for people who like art).
Do you think you would enjoy visiting Mayhem? Lots of people did. Although the Torcuato Di Tella Institute was a serious art museum, lots of people came to see Mayhem who had never set foot inside a gallery before. In fact there were queues right down the street to get in and 30,000 people visited the exhibition.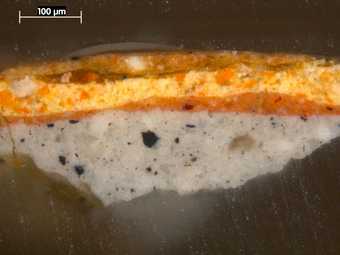 So what's it all about?
Minujín's work is all about participation – or joining in. She makes art that people don't just look at – but actively encounter. She wants people to be surprised and shocked, to feel uncomfortable and embarrassed, and to become curious. She sees her role as intensifying people's lives by getting them to experience things and feelings they normally wouldn't.
Do you like the idea of art that you can interact with – or play in or on? Have you ever visited a museum or gallery and explored interactive art? Do you think it changes how you think about art?