The idea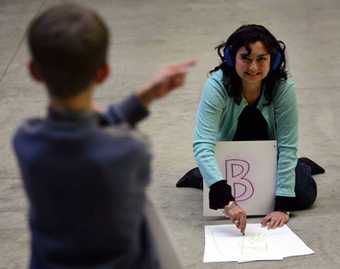 This activity is inspired by the work of artist Bruce Nauman. He works in a variety of ways including sculpture, video, photography, neon, drawing and performance.
For his work Raw Materials he created a collage of sound using 22 audio files. The sound, played from speakers placed along the length of the huge Turbine Hall in Tate Modern, affected how people moved through the space as they listened and responded to the sound.
The plan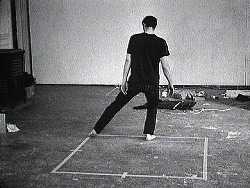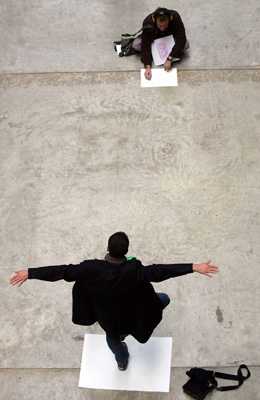 Work with a partner to create drawings and pictures in two ways by listening to music or sounds.
One person will make pictures through body movement which show how the music/sound makes them feel. The other will draw the body movements they see on paper in a way that shows how the movements make them feel.
This activity was invented by Ben and Maya, Raw Canvas team members, and inspired by Bruce Nauman.