Pre-Raph-e-what?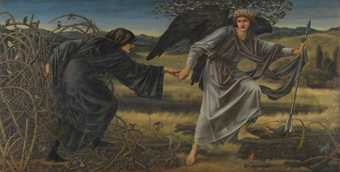 We know it's a hard name to pronounce. Try it like this: Pre-raf-e-light. Got it? Great!
The Pre-Raphaelites were a group of artists in the Victorian era. They believed art should be as similar to the real world as possible. Think of it like this. If you painted a park, the park you've painted should show the park as you see it. That means you can't paint the grass blue, when you know it's green.
Back then most people thought the best painter of all time was the Italian painter Raphael. You might have seen his paintings in famous places like the Vatican City in Rome. Raphael was painting nearly 400 years before the Pre-Raphaelites. He liked creating epic religious paintings of Jesus's life. Raphael imagined these scenes to be very beautiful. The Pre-Raphaelites didn't like this and wanted to paint what they knew. This is how they got their name. It literally means before Raphael.

They sound really boring …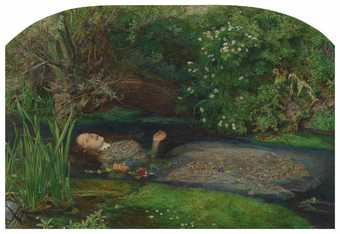 They weren't! The Pre-Raphaelites wanted to challenge what art was seen as good art. They caused quite a scandal. When people saw their paintings, they were horrified. They used bright colours to make their paintings stand out. They were like a new boy band who your parents wouldn't like you listening to. They even called themselves the Pre-Raphaelite Brotherhood and met in secret.
They still imagined the scenes they painted. They just tried not to make them look too unreal. They also took inspiration from fantasy and stories. John Everett Millais painted Ophelia who you might know as a character from William Shakespeare's play Hamlet. The stream in the painting looks like one that you might see on a walk. Millais thought it was so important, he decided to paint the river bank before he painted Ophelia. He spent five months painting the river, sometimes sitting there for eleven hours in one day!
Who was in the brotherhood?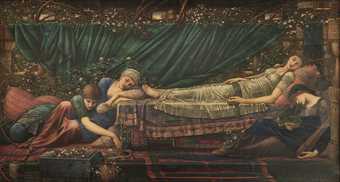 In the brotherhood, there were lots of famous painters that you might know. These included Dante Gabriel Rossetti, William Holman Hunt and Edward Burne-Jones. (Most of them had very long posh names). Rossetti also liked painting figures from Greek myths. Burne-Jones liked painting fairytales like Sleeping Beauty. They made the settings of these stories look very real.
A lot of the Pre-Raphaelites liked painting women. They had very pale skin and usually long red hair. This is what they saw as beautiful. Today, we know that there are lots of other kinds of beauty. Some of these women were also successful artists. Looking back, some like to call them the Pre-Raphaelite Sisterhood. One of the most famous models was a woman called Elizabeth Siddal. She is the girl you see in Ophelia. She was an artist and poet.
What can I see in their paintings?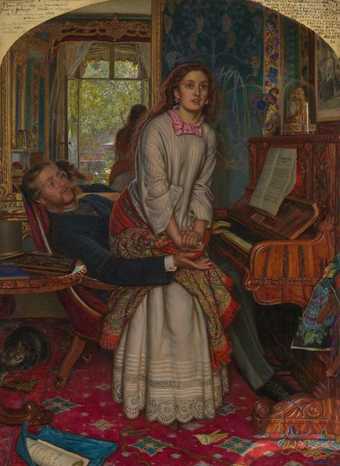 Seeing a Pre-Raphaelite painting is like watching a 4K High-Definition TV. The detail is incredible and the colours are really bright. The Pre-Raphaelites liked focusing on small details and adding symbols. Take a look at Hunt's painting The Awakening Conscience. There are so many little items in the painting that bring it to life. It shows a woman rising from her lover's lap. The scene around her shows how she feels. Can you see the cat who has trapped a bird? Have you seen the forgotten glove on the floor, or the loose thread?
Spotting all of these little details, you can understand the painting better. Think of it like a puzzle that the Pre-Raphaelites wanted you to solve. Try painting a picture of yourself with lots of different symbols that show who you are. You might paint a book if you like reading or a cat if you like animals. Ask your family or friends if they can see what each of these symbols say about you.