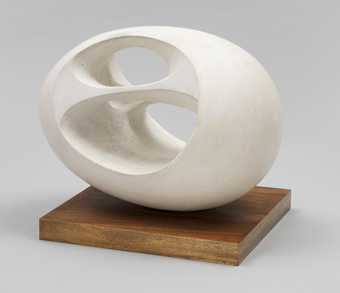 What inspired her work?
Instead of making art that looked like people or things, Hepworth began to make sculptures and drawings using abstract shapes. She was inspired by nature and the world around her. She remembered driving through the countryside with her family, and the shapes, bumps and ridges of the roads, hills and fields. She wanted to capture how it felt to be in both the ancient landscape and in the modern world.
What are the feelings you have in the place that you live? How would you draw the feeling of travelling by foot or by wheels? How would you make a sculpture about hearing the crashing waves, or the idea of the wind on your ears?
Some of Hepworth's artworks and titles are about places she knew. Nanjizal is the name of a cove in West Cornwall. What does this sculpture look like to you?
As well as Cornwall, Hepworth was inspired by other countries she visited, like Greece and Italy. She collected stones and postcards from her travels. She was also inspired by ancient architecture and monuments, from Greek amphitheatres to the bronze-age standing stones of Men-An-Tol in West Cornwall.
Why did she make holes through her sculptures?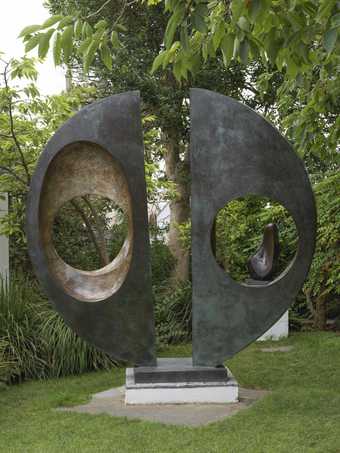 Hepworth said it was a way to show the insides of the sculpture as well as the outside. It also let light through heavy blocks of stone, wood and metal. You can look through these pierced holes and spaces to frame the view behind.
Hepworth said "I think every person looking at a sculpture should use [their] own body. You can't look at a sculpture if you're going to stand stiff as a ramrod and stare at it. With a sculpture you must walk around it [or] bend towards it..."
What objects can you find around you that frame another view? How do the views change as you move around?
What other sculptures did she make?
Hepworth often made sculptures with separate parts that sit together. She liked the relationships between the individual forms and shapes, and how these can change when you arrange them.
Can you see a group of people in this sculpture? What did the artist do to make the abstract shapes seem like people? Do you think this a queue, or a noisy crowd?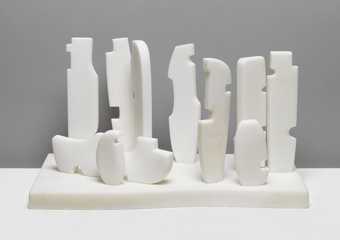 WHERE DID SHE MAKE HER ART?
Hepworth's home and studio was called 'Trewyn House' and is now the Barbara Hepworth Museum and Sculpture Garden in St Ives in Cornwall. Her work is displayed inside the museum with some large sculptures in the garden. You can also peek into her studio and see the tools and materials that Hepworth used to make them. The museum is part of Tate St Ives, where you can also see her sculptures, drawings and prints.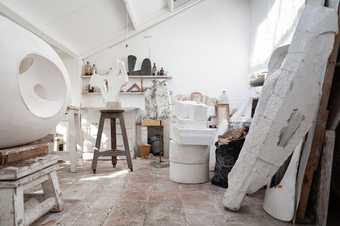 Make like Hepworth
What do you think about Barbara Hepworth's art? How does it make you feel? Does it remind you of familiar people, things and places or does it look like lots of strange shapes?
You can try carving a sculpture like Hepworth did. Make an abstract form from a bar of soap, using these simple instructions.