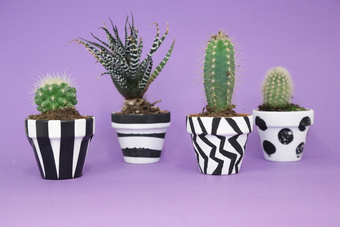 Bridget Riley is a British painter. The style of her painting is called op art. Op art is short for 'optical art'. Bridget puts colours, shapes and patterns together in clever ways to create an optical illusion. This can make an image look like its moving!
Here are some of her op art paintings ...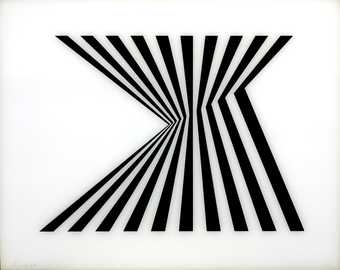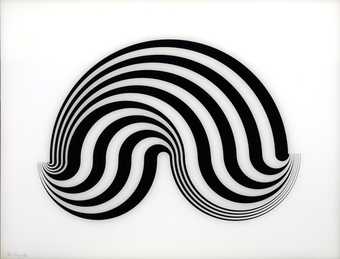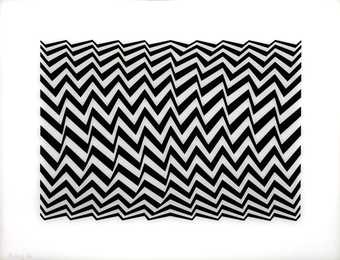 Let's create an Op art plant pot!
You will need:
Some paintbrushes. (Big ones are good for painting the background)
A pot of water
A small plant pot
Some paints – the brighter the better!
let's get started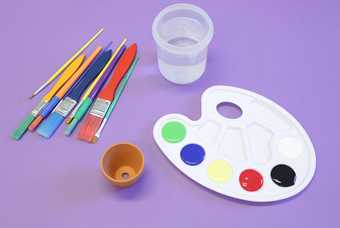 1. Get your materials ready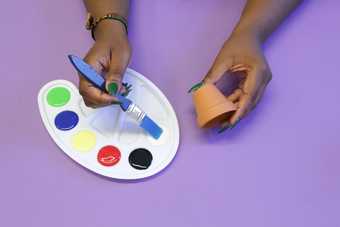 2. CHOOSE YOUR BACKGROUND COLOUR