The idea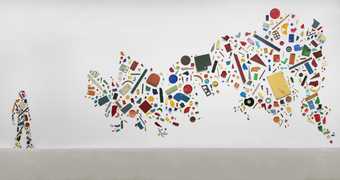 Tony Cragg is a British-born sculptor who was known in his early career for creating colourful collages from ordinary construction materials and household objects that had been thrown away. He found these objects on the streets and in rubbish dumps in West London.
In this artwork Tony Cragg has arranged the picture in a special way to make two shapes. One shape is the artist himself. Can you see what the other shape is? (You may have to tilt your head to the left to see properly). Can you recognise some of the materials Tony has used for his collage?
Do it!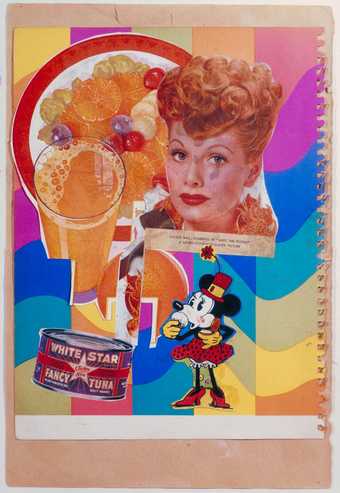 Draw an outline of your favourtie object – or even yourself – on the paper.
Use the magazine, cards and packaging to find lots of small pictures of different objects.
You might want to choose a theme for your collage that you think reflects your personality or says something about the things you like.
Cut out your objects and glue them into your outline.