1. Taking a line for a walk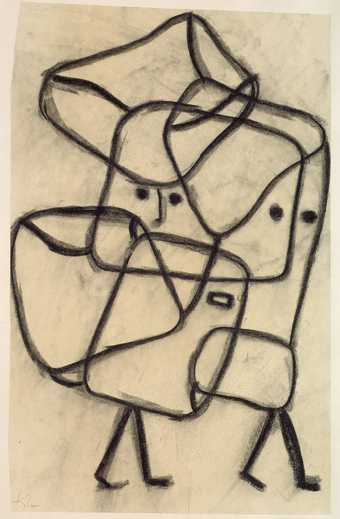 Artist Paul Klee said 'a line is a dot that went for a walk'. This is often what happens with a doodle…you don't plan to draw, your pencil just seems to wander off across the paper. This drawing is made from an almost unbroken line that makes a series of round-cornered boxes. The artist then added stick legs and eyes to make the shapes into a quirky character.
Why not have a go at taking a dot for a walk? Don't plan your picture. Just let your pencil wander randomly. See what happens when you add eyes, arms and legs to your doodle.