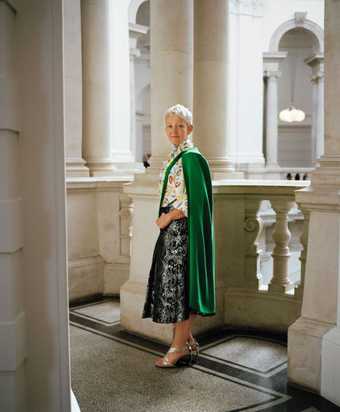 Maria Balshaw
Function
Chief Executive and Accounting Officer
Biography
Maria Balshaw is Director of Tate, a role she has held since June 2017. She has overall responsibility for Tate's strategic direction and day-to-day operations. She has worked to reframe the context and perspective of this long-established institution to engage with sensitive times, furthering the mission of inclusiveness and equality to connect with a wider audience. As Director, Maria is also the Accounting Officer appointed by the Department for Digital, Culture, Media and Sport (DCMS).
Previously, Maria was Director of the Whitworth, University of Manchester; Director of Manchester City Galleries; and Director of Culture for Manchester City Council.
Maria holds a BA in English Literature and Cultural Studies from the University of Liverpool, a MA in Critical Theory and a DPhil in African American Visual and Literary Culture from the University of Sussex. Maria is Chair of the National Museum Directors' Council and is a Trustee of the Factory International Board in Manchester. She is also a member of the Women Leaders in Museums Network and a member of the Bizot group of leading global museums. In 2015, she was awarded a CBE for services to the arts.
Director's Office
The Director's Office provides support to the Director, Chairman and Board of Trustees.
The Office:
leads Tate through the effective development, coordination and delivery of its strategy, co-ordinating the process of governance
and takes the lead on internal policy development and Tate's contribution to external policy.
The Director's Office, led by Samuel Jones, comprises Governance and Policy, Internal Communications, and Administration.
Executive Group
Executive Group is the senior decision-making forum for Tate. It assists the Director in defining the strategic direction for the Gallery.
Strategic, operational and policy issues are considered by Directors Group prior to being taken to Executive Group for decision or recommendation to the Board of Trustees.