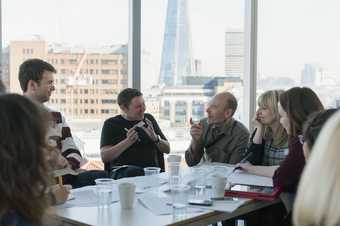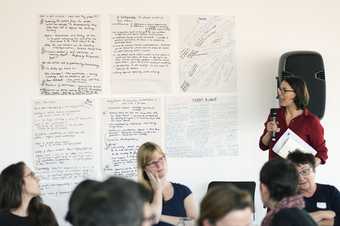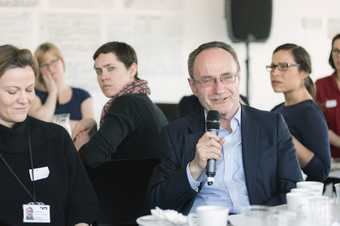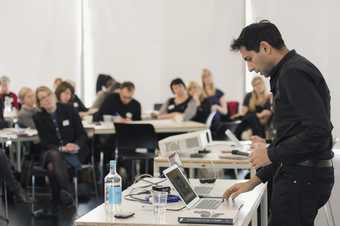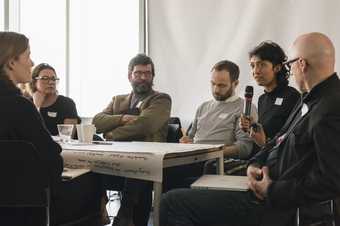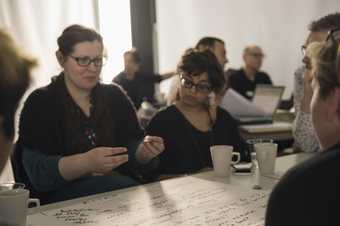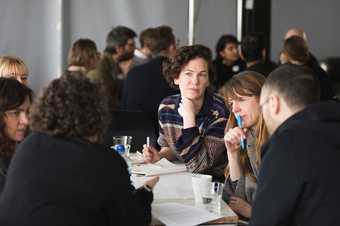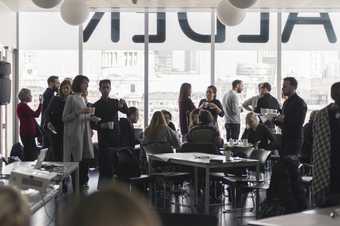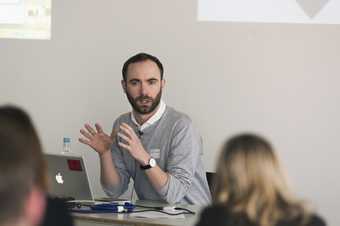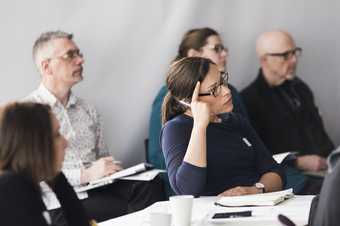 On Monday 14th March Tate Research Centre: Learning ran The Ethics of Research and Participatory Arts Practice in the East Room at Tate Modern. This research event was extremely popular, attended by 70 researchers, artists, curators, educators and participants in the field of arts and learning across the UK. Delegates included representatives from  University of the Arts London, MIMA, South London Gallery, Whitworth Gallery, Kings College London, Chisenhale Gallery, Royal College of Art, Engage, CCA Glasgow, Goldsmiths University, Turner Contemporary, Paul Hamlyn Foundation and Whitechapel Gallery in addition to artists independent curators, students and Tate staff.
The day included presentations from:
Barby Asante: Artist, curator, educator and co-founder of Agency for Agency
Dr. Pratap Rughani: Documentary filmmaker, Reader in Film and member of the Transnational Art & Identity Research Centre (TrAIN) at University of the Arts, London
Dr. Roz Hall:  'Critical friend' for the Tate led Circuit programme
Steven Hyland: Artist, curator, researcher and member of Tate Collective Liverpool and Circuit
Sam Thorne: Director of Nottingham Contemporary
Prof. Steve Benford: Professor of Collaborative Computing in the Mixed Reality Laboratory at the University of Nottingham
Alice Fox: Artistic Director of Rocket Artists, Associate Head and Principal Lecturer in Inclusive Arts Practice at the University of Brighton
Please see the full schedule of the day here 
The presentations were followed by breakout sessions where delegates discussed questions proposed by the speakers. The talks addressed ethical practices and challenges when working with issues of race and difference, neurodiversity, disability and young people in addition to power dynamics and ownership in participatory projects, interactive performance and digital ethics. This event was documented and we will shortly publish information on the website. As part of the documentation process at this event Prof. Pat Thomson from the University of Nottingham typed notes live and these were projected on a screen during the presentation these notes can be viewed here .