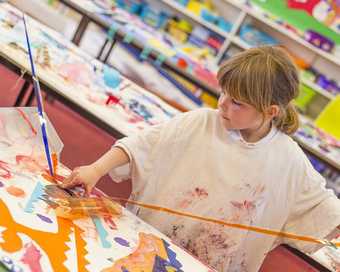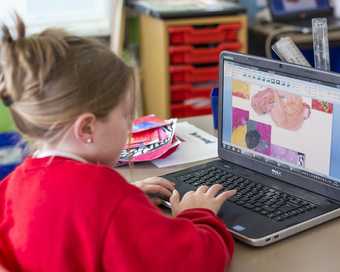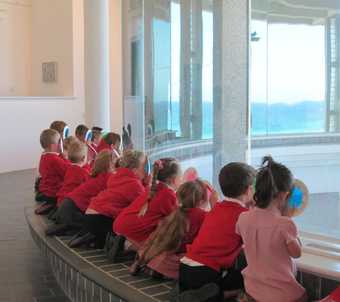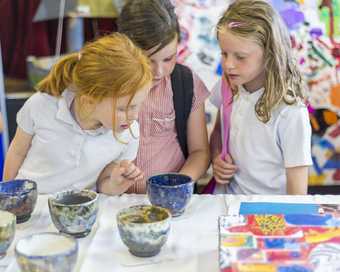 The HLF Legacy: Town Project engaged over 17,000 participants from the immediate community in St Ives with their local heritage. At the heart of this project was a philosophy of learning and exploring together, for schools, family groups, Tate St Ives and local cultural partners: Porthmeor Studios, St Ives School of Painting, The Leach Pottery and St Ives Archives.
Over four years, from June 2014 - March 2018, local families and schools explored the artists that have lived and worked in St Ives through hands-on, artist-led projects and sessions, both onsite at Tate St Ives and The Barbara Hepworth Museum & Sculpture Garden and offsite in our community.
Based on more than 18 years of experience of working in the town, and through the evaluation of our family and schools' activity and consultation, we recognised that there were still families and school-aged children for whom there were currently barriers to engaging with Tate and other cultural and heritage organisations in the St Ives area.
Project highlights
The project has given schools and families opportunities to: work intensively with local artists to create and display work, develop new family gallery resources, develop new skills together and to be part of celebratory events that have brought the community together to share its heritage. We have become Art Adventurers, made Hepworth cake, practised Sculpture Drumming, unlocked a giant rock to discover clues about the past, tried candle casting on Porthmeor beach and created beautiful onsite art pieces and exhibitions with our six partner schools:
From Autumn 2014, a project blog hosted and facilitated by Tate, provided a platform for partners and participants to comment on the project and share ideas, art and resources. The My Town Gallery on the blog hosted pictures of art made by children as part of the project and images of workshops and sessions for participants and our wider audiences to enjoy. The blog has formed part of our wider Legacy project evaluation, that aims to build up a bank of knowledge that can be used for local heritage learning in the future.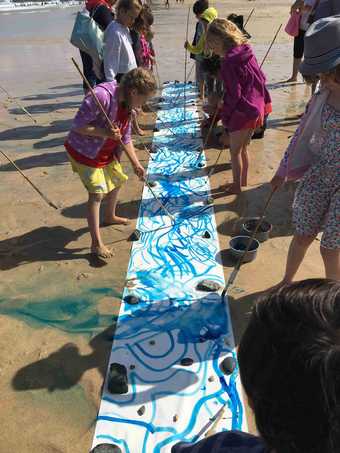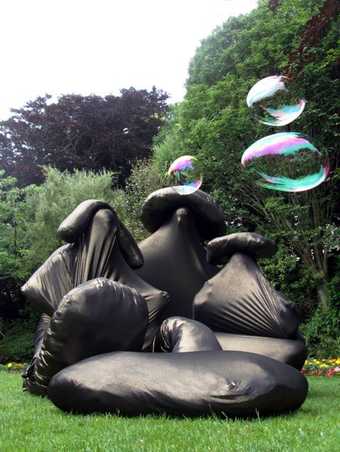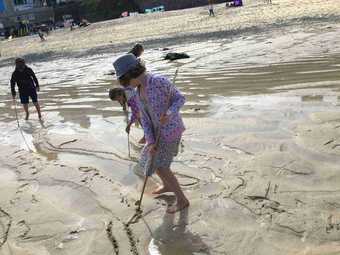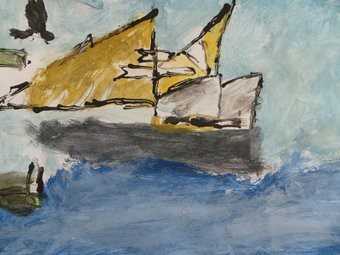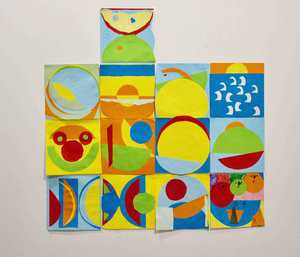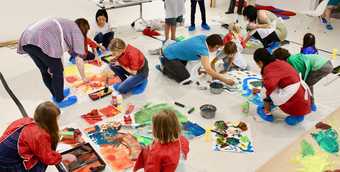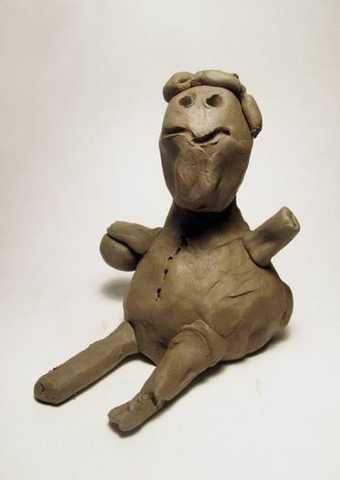 Legacy
As a legacy of the project we have a deeper understanding of our audience's needs, a stronger, more accessible schools and family offer and we have built sustainable partnerships that will deliver long term benefits for both participants and partners. We have shared our learning with cultural partners in the South-West, the UK and further afield through seminars and conferences we are part of the Rural Diversity network.
The Town Project was funded by the Heritage Lottery Fund.
If you would like to know more about the project, or have any questions, please contact Rachael Woodhead at Tate St Ives: Rachael.Woodhead@tate.org.uk

Project Information
Lead Department
Programme team, Tate St Ives
Project team
Rachael Woodhead, Learning Curator: Children, Schools and Young People
Kay Dalton, Assistant Learning Curator: Town Project
USEFUL LINKS AND RESOURCES