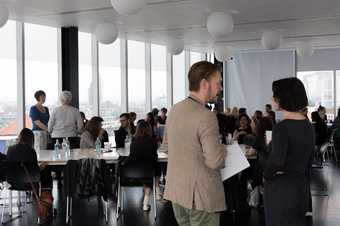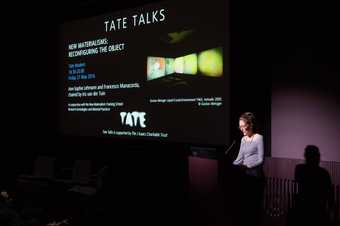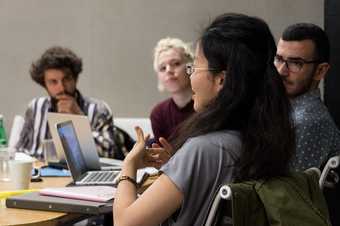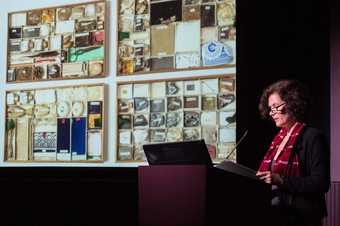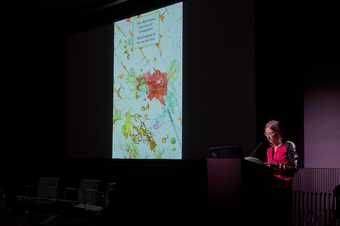 The theme that of the training school workshops centred on the genealogies of new materialisms. As such participants  investigated the ways matter is made to matter through the canonisation of artistic and scholarly forms. Through workshops and discursive sessions participants considered questions of creativity, pedagogy, idea creation, notions of style and expression. These questions were explored in relation to material objects and the built environment that are agential in scholarly, artistic and activist practices. Participants experimented with methods to articulate where the research in the making resides, working through the genealogical, lived, expressive and performative elements of research, and demonstrating evidence for research in practice. The training school opened on the evening of Friday 27 May in London at Tate Modern. The Saturday and Sunday workshops were led by members of the COST Action on New Materialism. Participants worked with texts and prepared position statements of their work. Issues were discussed in small-group sessions in the afternoons.
Contributors
Dr. Iris van der Tuin, Utrecht University
Prof. Felicity Colman, Manchester School of Art
Prof. Aud Sissel Hoel, Norwegian University of Science and Technology
Dr. Rick Dolphijn, Utrecht University
Public events
In conjunction with the school, on Friday 27 May Tate Modern hosted a public conversation 'New Materialisms: reconfiguring the object' between Francesco Manacorda, Artistic Director of Tate Liverpool and Prof. Ann-Sophie Lehmann, University of Groningen chaired by Dr. Iris van der Tuin, Utrecht University. The training school  also included a workshop for children aged 8-12 years, Art Matters: Art and Philosophy with Children, on Sunday 29 May.
Outline of the training school
Day 1: Welcome and Conversation
Registration and welcome event including a public conversation with Francesco Manacorda, Artistic Director of Tate Liverpool and Prof. Ann-Sophie Lehman, University of Groningen. This event will be chaired by Dr. Iris van der Tuin, Utrecht University.
Day 2: Technology, Art and Research
 Seminar discussion and practical workshops that investigated the performative nature of art and technology, posthuman bodies and how to think critically and creatively about genealogies of ideas in academic and artistic research.
Day 3: Materiality in Arts Practice
Included practical sessions in the morning that explored material matters in practice through the creation of objects. Workshops experimented with  the material components of writing and the diverse roles and effects of documentation. The afternoon session  investigated embodied concepts created through movement and testing the limits of materials and matter though the development of collective works of composition.