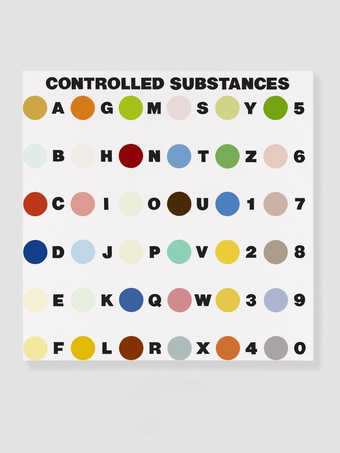 First made in the 1950s acrylic paint uses a synthetic resin to bind pigments. As it can be diluted with water and used thinly or thickly depending on how much water is added to it, it can resemble a watercolor or an oil painting, or have its own unique characteristics not attainable with other media. Acrylic paint is waterproof once it has dried.
Because of its versatility and the fact it dries quickly it has become a popular painting medium and is widely used by artists today.
Artist David Hockney was an early champion of acrylic paint, using it to create some of his best known works of the 1960s.