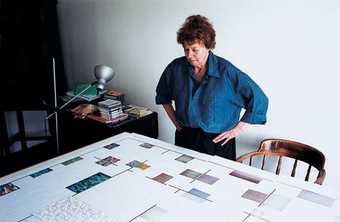 Bridget Riley maps out the layout of her Tate Britain exhibition on a scale plan of the galleries. Her study is on an upper floor of the multi-storey west London terrace house where she lives and works.
Home, west London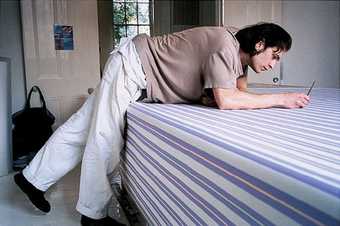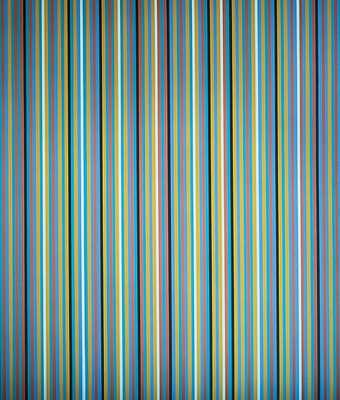 Miklos Kimesci (above), one of Riley's assistants, at work on an acrylic canvas painted flat on a large table in the main room of the artist's house.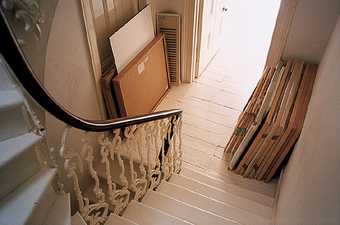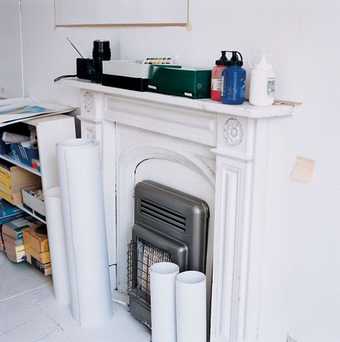 The artist's west London terrace house is also home to her main studios. As the building is tall and narrow, running up and down stairs plays a considerable part in daily life. All the floors, stairs and walls are painted white to reflect the light from the windows. The pervasive whiteness and airy lightness contribute to the general spirit of the house.
Studio, east London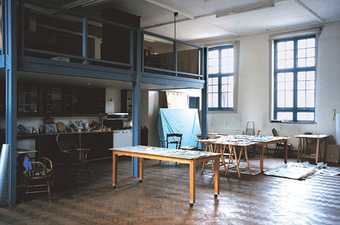 Riley's studio in London's East End is a large, open space which complements the smaller rooms of her house in west London. She usually works alone here. On the floor (see above) are studies, and on the tables the cut shapes she uses in her collage technique. These studies (see below) painted out from collages are piled on top of stacks of large-scale cut and coloured pieces used for collage in the late 1990s.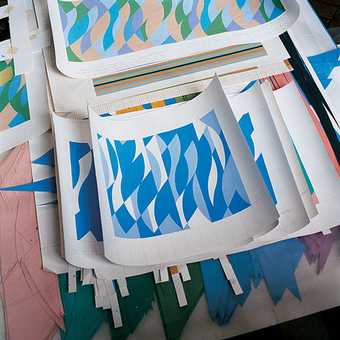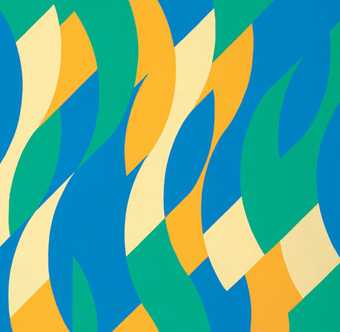 Artist's biography
Bridget Riley was born in 1931, spent her early years in Cornwall, and studied in London at Goldsmiths College and the Royal College of Art. She first drew critical attention with the black-and-white paintings she made from 1961, and her international breakthrough came four years later in The Responsive Eye at MoMA, New York, which celebrated the Op art movement.
In 1966 Riley began her explorations of colour and form through stripes or bands across the canvas, and more recently shorter units cut by vertical, diagonal or curved lines. Her reputation was further enhanced at the 1968 Venice Biennale when she became the first woman – and the first contemporary British painter – to win the International Prize for painting.
Although Riley's work is consistently abstract, it is founded in natural experience. As she has written: 'The eye should feel caressed and soothed, experience frictions and ruptures, glide and drift.'
Riley's work has been shown at major galleries and museums around the world. For the new exhibition she has worked closely with Tate curator Paul Moorhouse to bring together more than 60 paintings from all phases of her 40-year career.