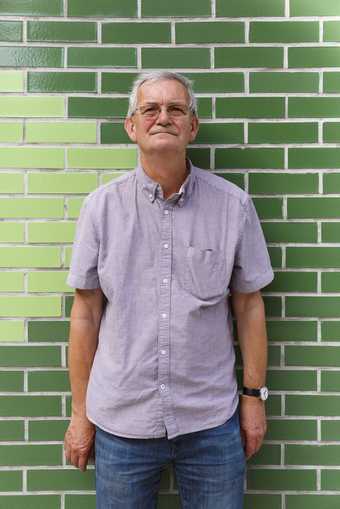 Tate announced today that it is acquiring Martin Parr's world-renowned collection of photobooks. Built up over 25 years, Parr's collection of over 12,000 photobooks is widely acknowledged as one of the greatest in the world. It covers an unprecedented range of subjects, geographies and types of photographic practice, including many of the most iconic volumes in the history of photography. The acquisition places Tate as an institutional world leader in the representation of photobooks. The collection has been part gifted by Martin Parr and acquired by Tate with the generous support of the LUMA Foundation. Further contributions towards the acquisition have come from Art Fund, Tate Americas Foundation, Tate Members, and Tate's acquisition committees focused on photography, Asia Pacific, Russia and Eastern Europe, Latin America, and the Middle East and North Africa.
The photobook is one of the most important ways that photographers present and disseminate their work. Showing a number of images in a carefully selected order around a particular theme, these volumes can be seen as historical documents, communication tools, and works of art in their own right. Martin Parr's collection reflects the full scope of this medium, from canonical series and exquisitely printed portfolios by renowned photographers like Hans Bellmer, Nobuyoshi Araki and Robert Frank, to self-published amateur work and mass-produced commercial books. It also offers a wide variety of examples of printing, binding, typography, paper, design and sequencing.
A changing selection of the books will be incorporated into displays and exhibitions at Tate's galleries, while the collection as a whole will be catalogued and made available to the public through the reading room at Tate Britain. Tate will also work in partnership with the LUMA Foundation to showcase selections from this unique collection at LUMA Arles, the new cultural centre currently being developed in Arles, France. Loans from the collection will help support the foundation's 'Living Archive Programme', an experimental multidisciplinary programme which integrates diverse forms of art, including photography, design, literature, film, performance and dance, and shares these resources with the public.
Martin Parr is a British documentary photographer and world authority on the photobook, having written the definitive three-volume anthology The Photobook: A History with Gerry Badger. He has regularly loaned books from his collection to many institutions, including Tate's exhibitions William Klein + Daido Moriyama in 2012, Conflict, Time, Photography in 2014 and Performing for the Camera in 2016. Two free displays at Tate Modern currently feature works from his collection: a selection of photobooks from the Iranian Revolution and the subsequent Iran-Iraq War are shown in the Artist and Society display on level 2, and an ARTIST ROOMS display about Japanese photographer Daido Moriyama can be found in the Media Networks display on level 4.
The acquisition of Parr's collection marks a significant step forward in Tate's ongoing commitment to photography. In recent years, photographs have become more fully integrated into displays and exhibitions across all Tate's galleries, reflecting the medium's ever more important role in contemporary artistic practices and international visual culture. The acquisition also highlights LUMA's support of publishing and photography, expressed through the LUMA Rencontres Dummy Book Award (created in partnership with the international photography festival, les Rencontres d'Arles) and the two annual Offprint events for independent publishers held at Tate Modern in London and the Beaux-Arts in Paris.
Martin Parr said:
I have always wanted my photobook collection to go to a public institution in the UK and with the recent commitment to photography from Tate, this was a very easy decision to make. I'm also very happy that thanks to Maja and LUMA, the city of Arles will embrace the photobook phenomenon.
Frances Morris, Director, Tate Modern said:
Martin Parr's extraordinary collection is undoubtedly one of the greatest of its kind anywhere in the world. We are delighted to help bring it into public ownership and to make it accessible to national and international audiences. Thanks to the generosity of Martin and all those who supported this acquisition, we will be able to preserve this invaluable resource for generations to come and use it to tell new stories about photography, art history and photography's role in recording the culture and politics of its time.
Maja Hoffmann, President, the LUMA Foundation said:
I am delighted to enable Martin's wish and allow his photo book collection to forever remain at Tate. The study and display of this very diverse body of work will also enrich LUMA Arles' 'Living Archive Programme', which was recently launched through the acquisition and inaugural exhibition of the archives of legendary photographer Annie Leibovitz. Open to students, scholars, artists and visitors alike, the programme will enable everyone to discover and consult archival material in a shared space and in the manner intended by the artists themselves. Ever since I visited Martin's collection in 2011 in his home in Bristol, we have been working with Tate to find a way to make this joint venture work. I thank everyone who helped make it possible, and am looking forward to our projects together.
Stephen Deuchar, Director, Art Fund said:
Martin Parr is a pivotal figure in the world of photography and a greatly admired artist, so our trustees are really thrilled to be helping Tate acquire this unique and exceptionally important collection of photobooks, assembled across so many years and of such diverse origins. It's a major acquisition which we think will help underpin Tate's growing status as a centre for the study and enjoyment of world photography.