Tate Modern
28 August – 3 September 2019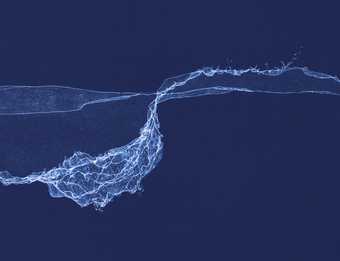 Next week, staff from Tate's galleries will showcase their own artworks in a free exhibition in Tate Exchange at Tate Modern.
The first Tate Staff Biennale will feature work by 133 members of staff based at all four Tate galleries – Tate Britain, Tate Modern, Tate Liverpool and Tate St Ives – and is curated by the Inside Job Collective, a group of Tate staff dedicated to championing the work of colleagues who are also practicing artists. Presented in Tate Exchange on Level 5 of the Blavatnik Building, the exhibition will reveal the passion and talent of those who work in different departments across the gallery – from retail assistants and art handlers to caterers and visitor assistants. Together these works illustrate how the artistic practices of staff have been informed and shaped by working with Tate's collections and exhibitions.
The biennale is inspired by 'movement', the theme of this year's Tate Exchange, the experimental platform at Tate Modern and Tate Liverpool that brings together the public, artists and over 80 Associate partner organisations within and beyond the arts. Artworks exploring this theme will range in media from painting and sculpture, to photography, film and sound. Taking its cue from Tate Exchange's collaborative ethos, visitors are also invited to join participatory workshops and activities in and beyond the exhibition space, including a drop-in comic-book workshop and a storytelling walk along the Thames. On Friday 30 August the exhibition will be activated for a special evening of curated music and live performances by staff as part of the Uniqlo Tate Late.
The Tate Staff Biennale follows the success of Inside Job in 2018, a weekend long exhibition organised and curated by Tate employees. This marked the first time that gallery staff had exhibited their own artwork at Tate.