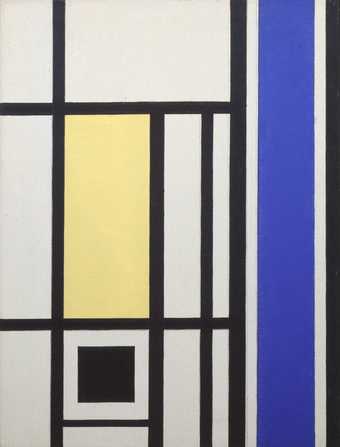 Tate Research Centre: Creative Communities at Tate St Ives aims to deepen awareness of Tate's collection of modern art associated with West Cornwall and its critical interpretation.
The Centre supports innovative research and scholarship and provides a platform for dialogue and debate across disciplines. It collaborates with university departments, scholarly societies and individual researchers. We welcome proposals for new research related to redefining British and international modernism and the history and legacy of modern art and West Cornwall.
Tate Research Centre: Creative Communities promotes research through two interrelated strands that consider both artists and audiences, and the relationship between the historic and contemporary:
This strand aims to redefine and re-evaluate the work of the artists associated with St Ives and their developing position in the story of avant-garde modernism, including the histories and legacies of modernism, as a national and international phenomenon from the nineteenth century to the present day. It also works to expand perspectives and narratives in the received histories of modernism and St Ives.
In this strand the Centre applies the same spirit of internationalism, experimentation and radicalism that distinguished the work of the St Ives modernists to a distinctive programme of contemporary exhibitions, commissions, artist residencies, research and displays. It looks particularly at connecting critical and timely issues in art and society, drawing new relationships, relevance and currency for global audiences, and also focuses on contemporary artist communities and the role of art institutions.
Events
Collaborative Doctoral Partnerships
The Research Centre hosts Collaborative Doctoral Partnerships (CDPs) funded by the Arts and Humanities Research Council. Supervised by subject specialists at Higher Education Institutions, the scheme offers fully funded studentships towards a Doctoral degree. Emma Sharples is currently engaged in an AHRC-funded CDP with Tate and the University of Cambridge on 'Ithell Colquhoun: A Contextual Study of the Artist's Imagery and Working Practices Focused on Tate's Newly Expanded Collection and Archive, 1906–1988'.