17 rooms in Historic and Early Modern British Art
This display shows the work of Ethel Walker, a pioneering artist whose practice was largely forgotten after her death
Ethel Walker (1861–1951) was born in Edinburgh, Scotland, and grew up in London. She started her artistic career later than her peers, enrolling at the Putney Art School in 1899, before attending the Westminster School of Art and Slade School of Art in London. During this period, she travelled to Paris and was inspired by exhibitions of the French Impressionists. However, her interest in art stemmed from an early appreciation of Indian and East Asian artworks. Although she was influenced by several artistic practices, Walker developed her own distinctive style using dynamic brushstrokes and a light palette. She applied this to her portraits, landscapes and large mural-like paintings, known as 'decorations'.
Walker was well-known for her formal portraits, mainly of women. Her decorative works show figurative scenes conveying her interest in Taoist philosophy, Greek and Roman mythology and Christianity. Works such as The Zone of Hate and The Zone of Love, on display in this room, respond to the First World War and include a host of religious references. Meanwhile, The Excursion of Nausicaa focuses on the female form, offering a utopian vision of an all-female society while also exploring themes of same-sex desire. Walker was one of the earliest British artists to overtly address these themes in her works.
In 1900, Walker was the first woman artist elected to the New English Art Club. Later, she was elected as an Associate of the Royal Academy in 1940, before becoming a Dame of the British Empire in 1943. Walker was also the President of the Women's International Art Club and a key figure in female art networks in London. After her death, The Times newspaper noted in her obituary that Walker had been 'the most important woman artist of her time'. However, her practice fell into obscurity and is little known today.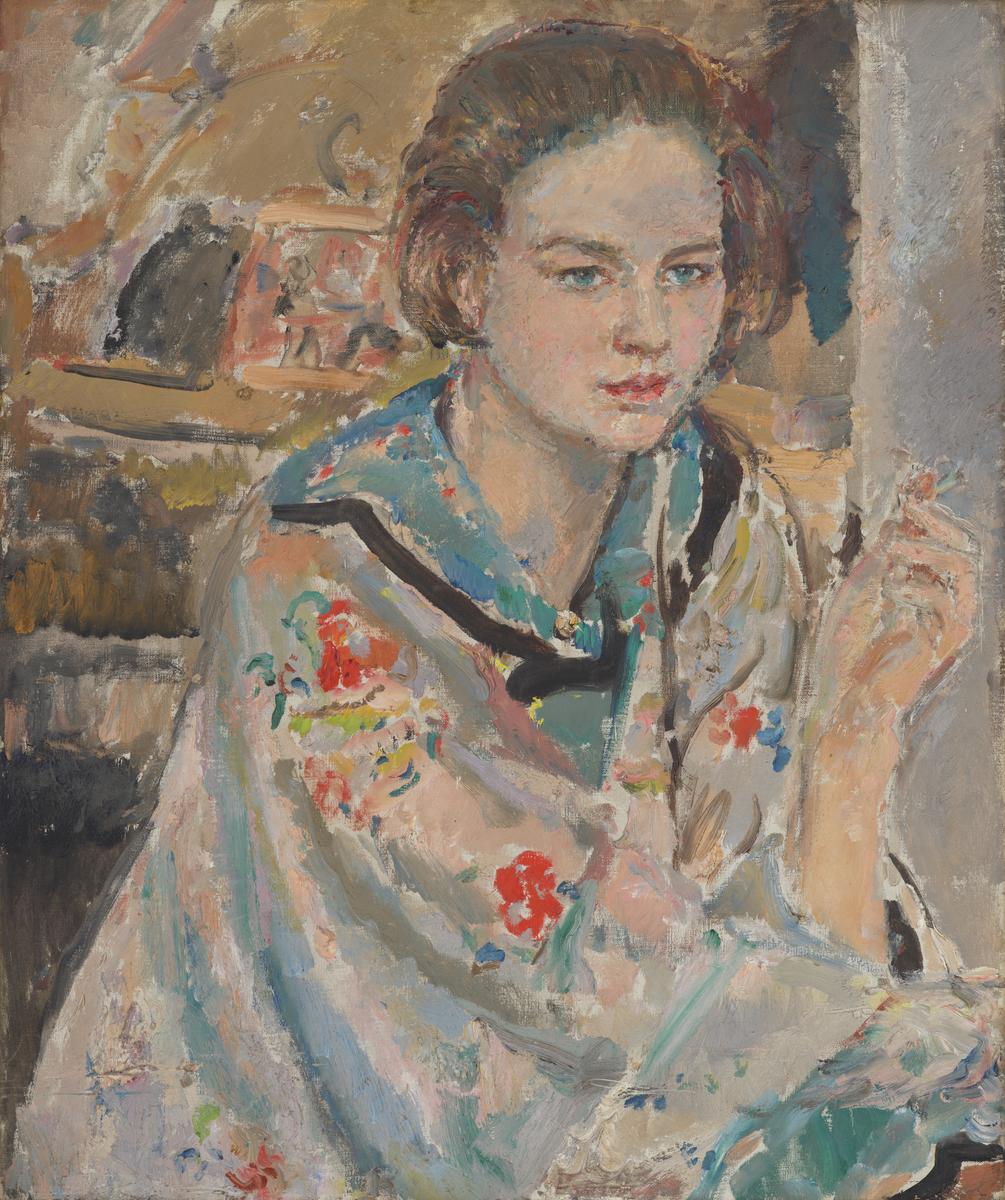 Dame Ethel Walker

,

Miss Jean Werner Laurie

1927–8
1/7
artworks in Ethel Walker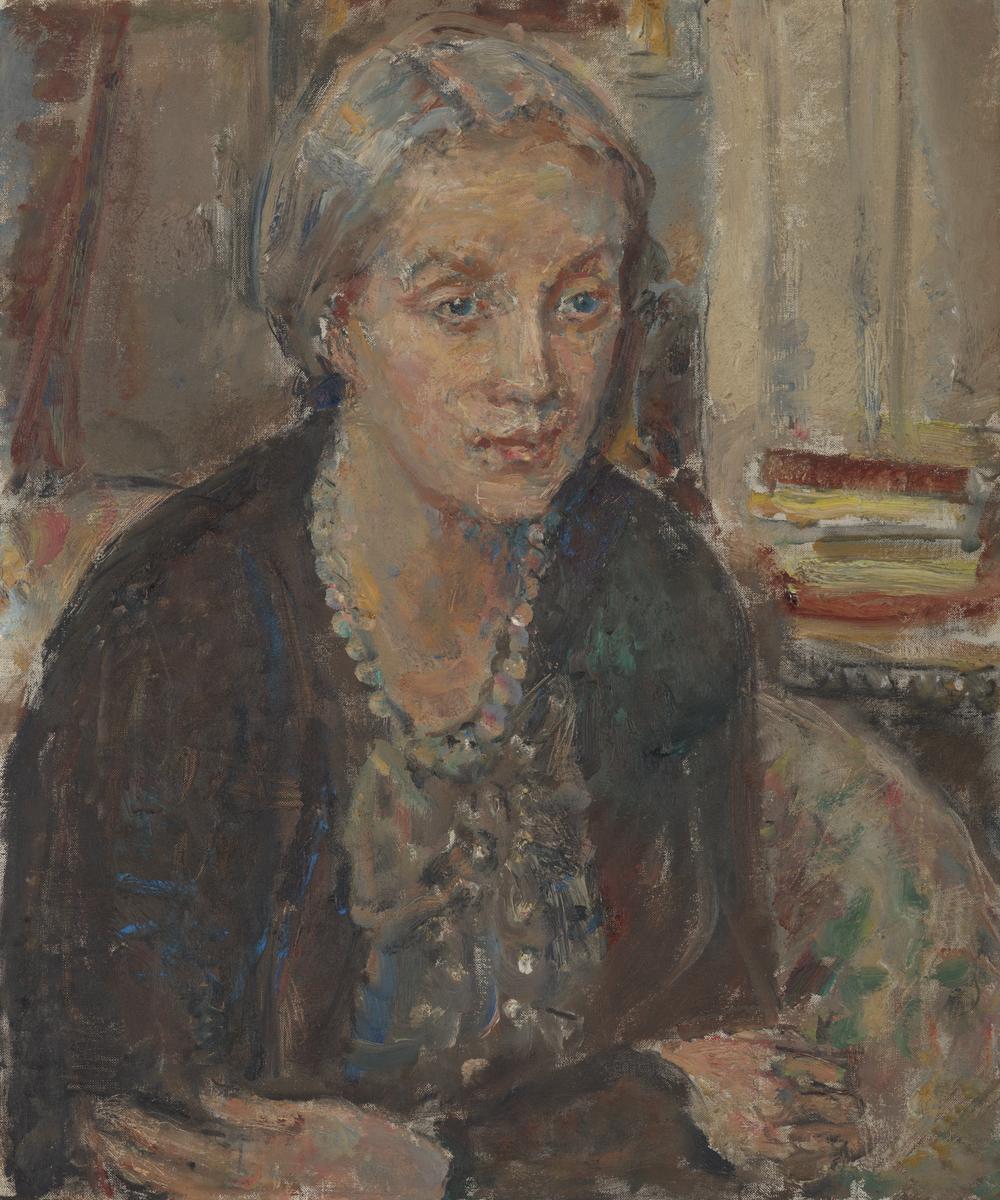 Dame Ethel Walker

,

Vanessa

1937

Vanessa Bell, who is shown in this portrait, was the sister of the writer Virginia Woolf and one of the founders of the circle known as Bloomsbury. Here she is placed in a domestic interior, possibly at Charleston in Sussex. Her gaze is directed away from the viewer, suggesting that we are intruding into her private space.

Bell's willingness to experiment placed her in the forefront of the avant-garde. By contrast Walker worked in a more traditional style mainly producing portraits, flower pieces and seascapes.

Gallery label, August 2004
2/7
artworks in Ethel Walker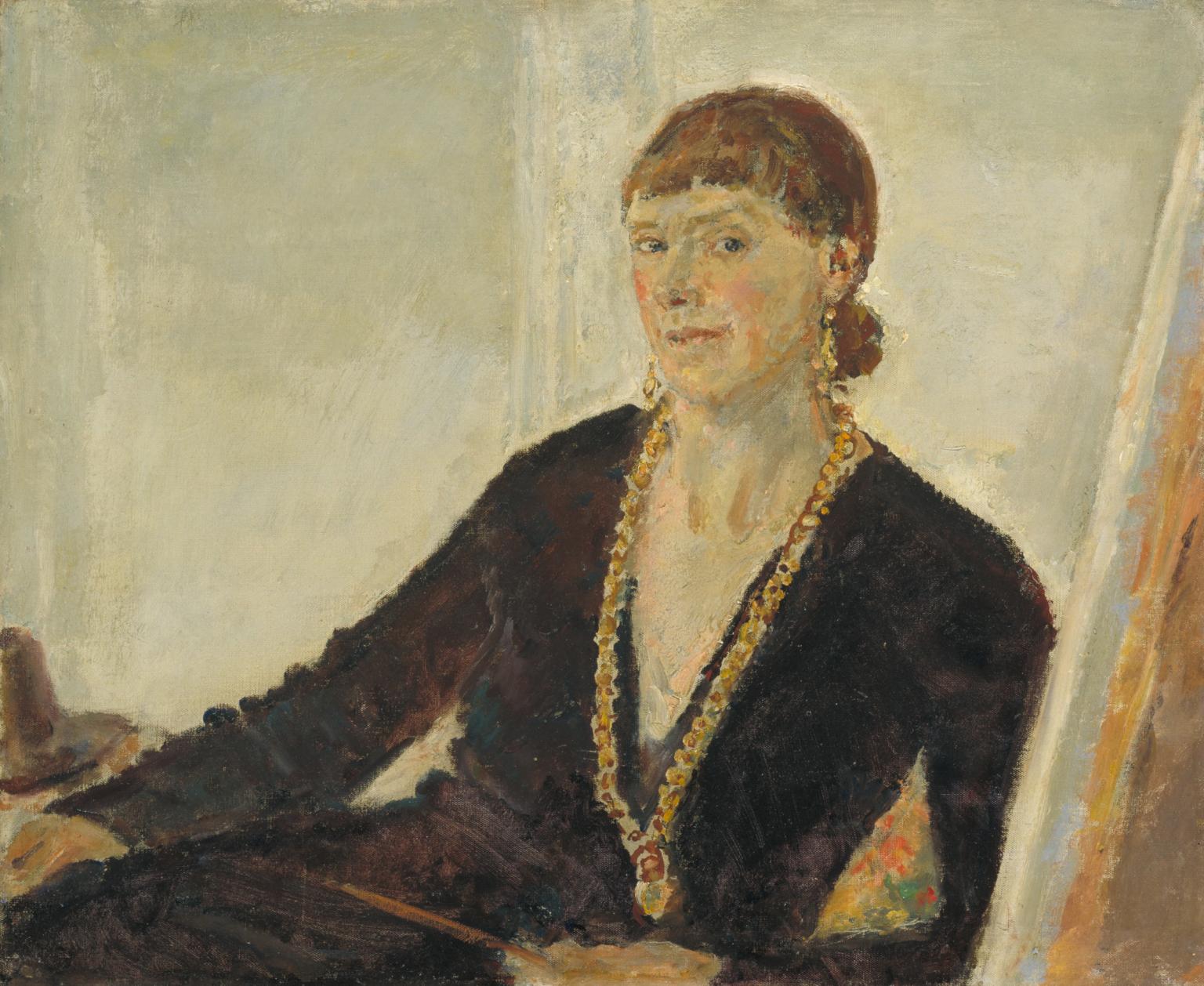 Dame Ethel Walker

,

Self-Portrait

?exhibited 1930
3/7
artworks in Ethel Walker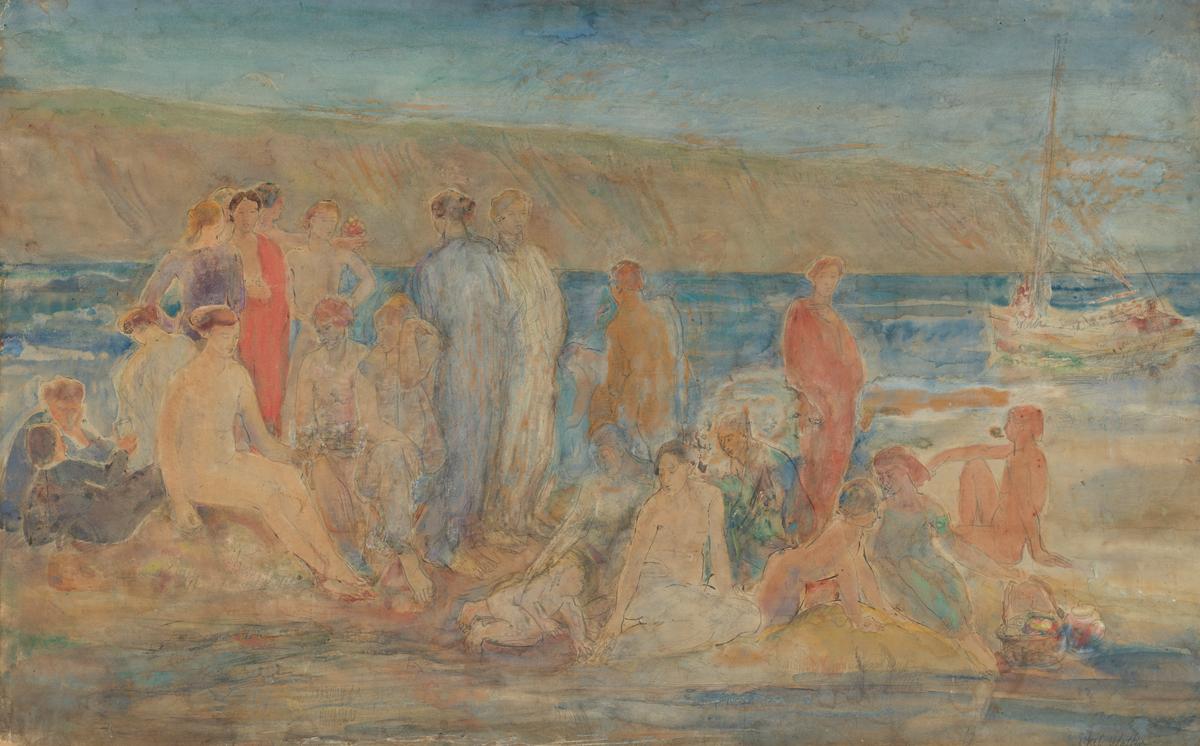 Dame Ethel Walker

,

The Bathers

c.1910–20
4/7
artworks in Ethel Walker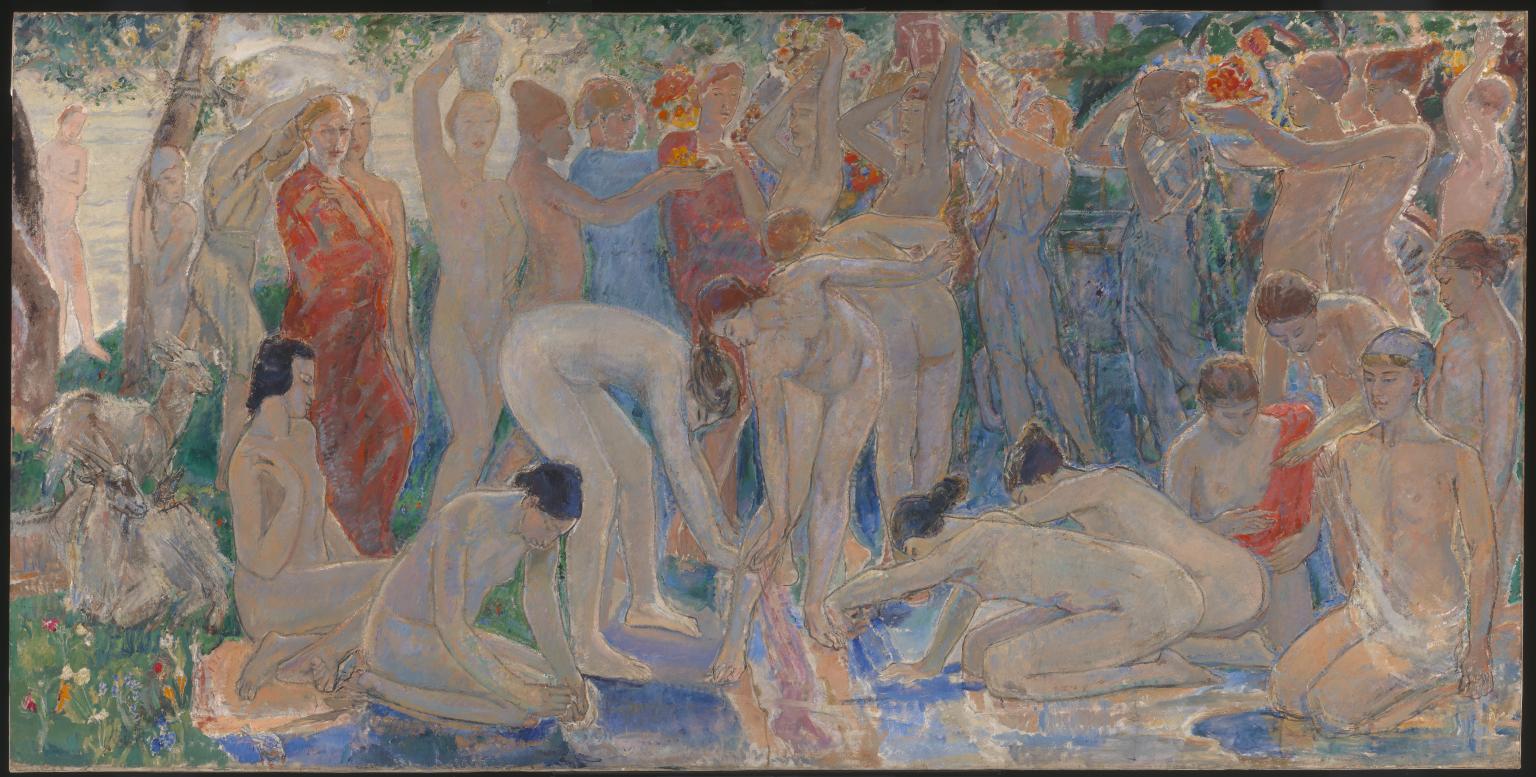 Dame Ethel Walker

,

Decoration: The Excursion of Nausicaa

1920
5/7
artworks in Ethel Walker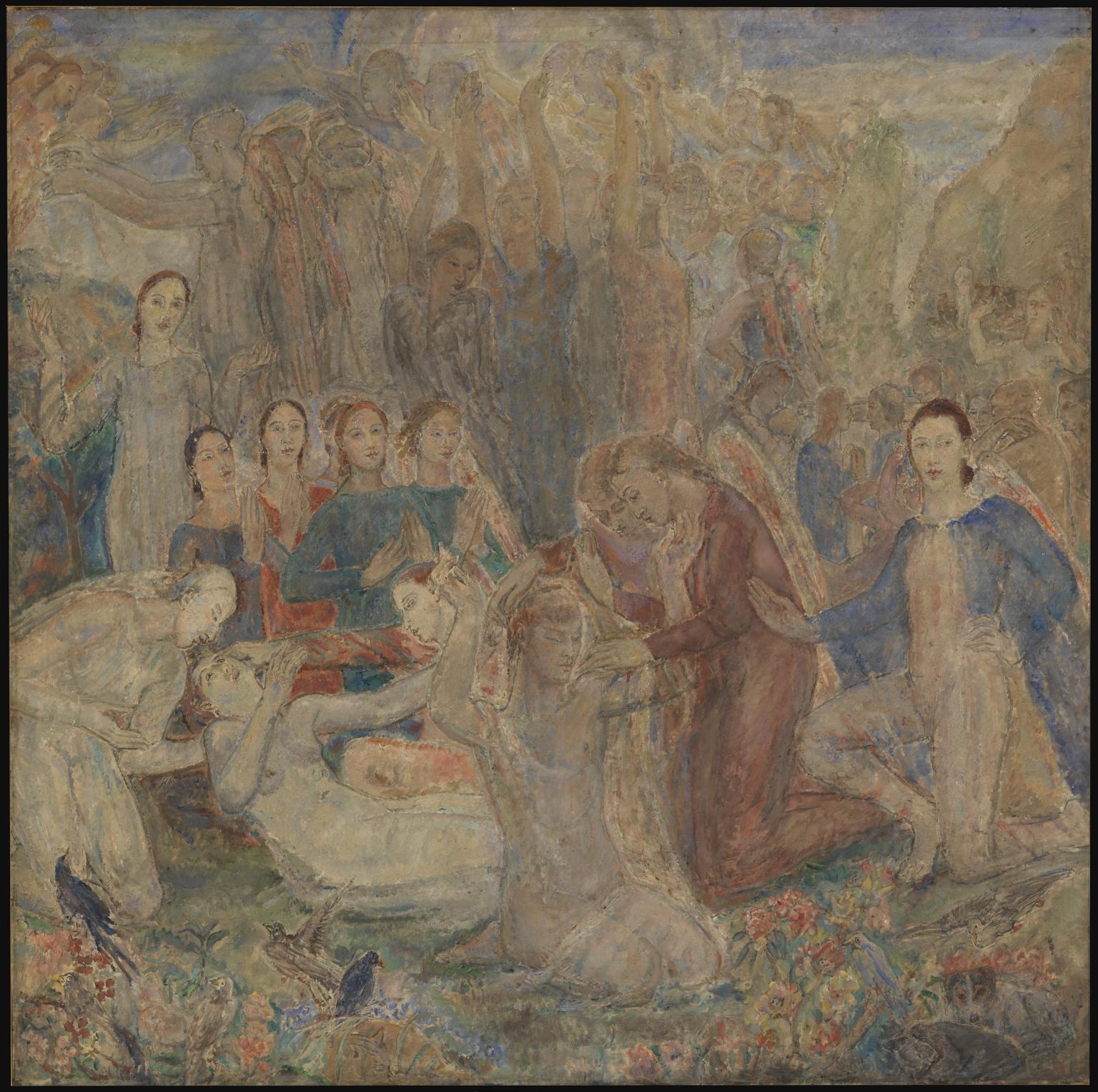 Dame Ethel Walker

,

The Zone of Love: Decoration

c.1930–2
6/7
artworks in Ethel Walker
Dame Ethel Walker

,

The Zone of Hate: Decoration

1914–15
7/7
artworks in Ethel Walker
Art in this room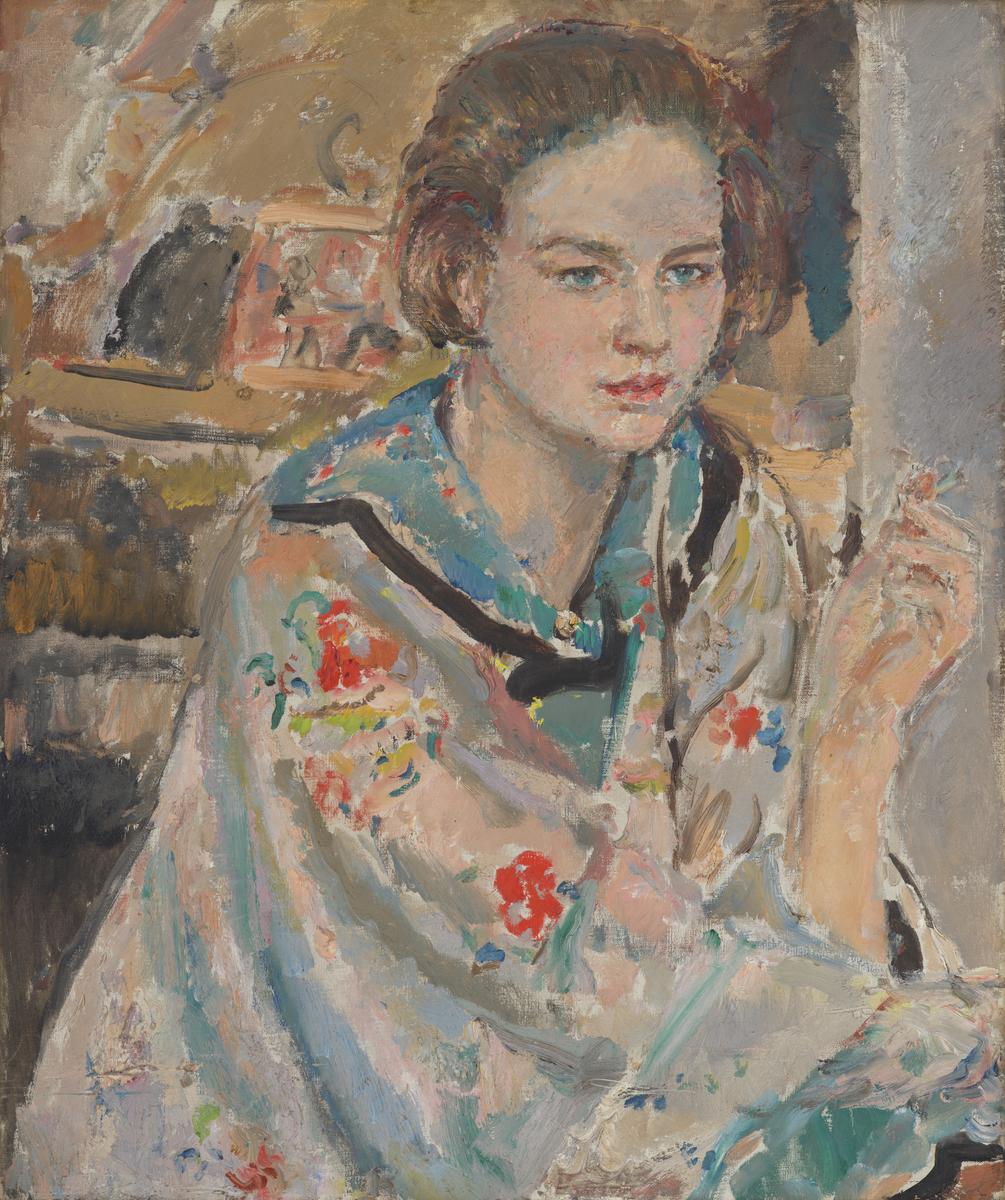 Dame Ethel Walker
Miss Jean Werner Laurie
1927–8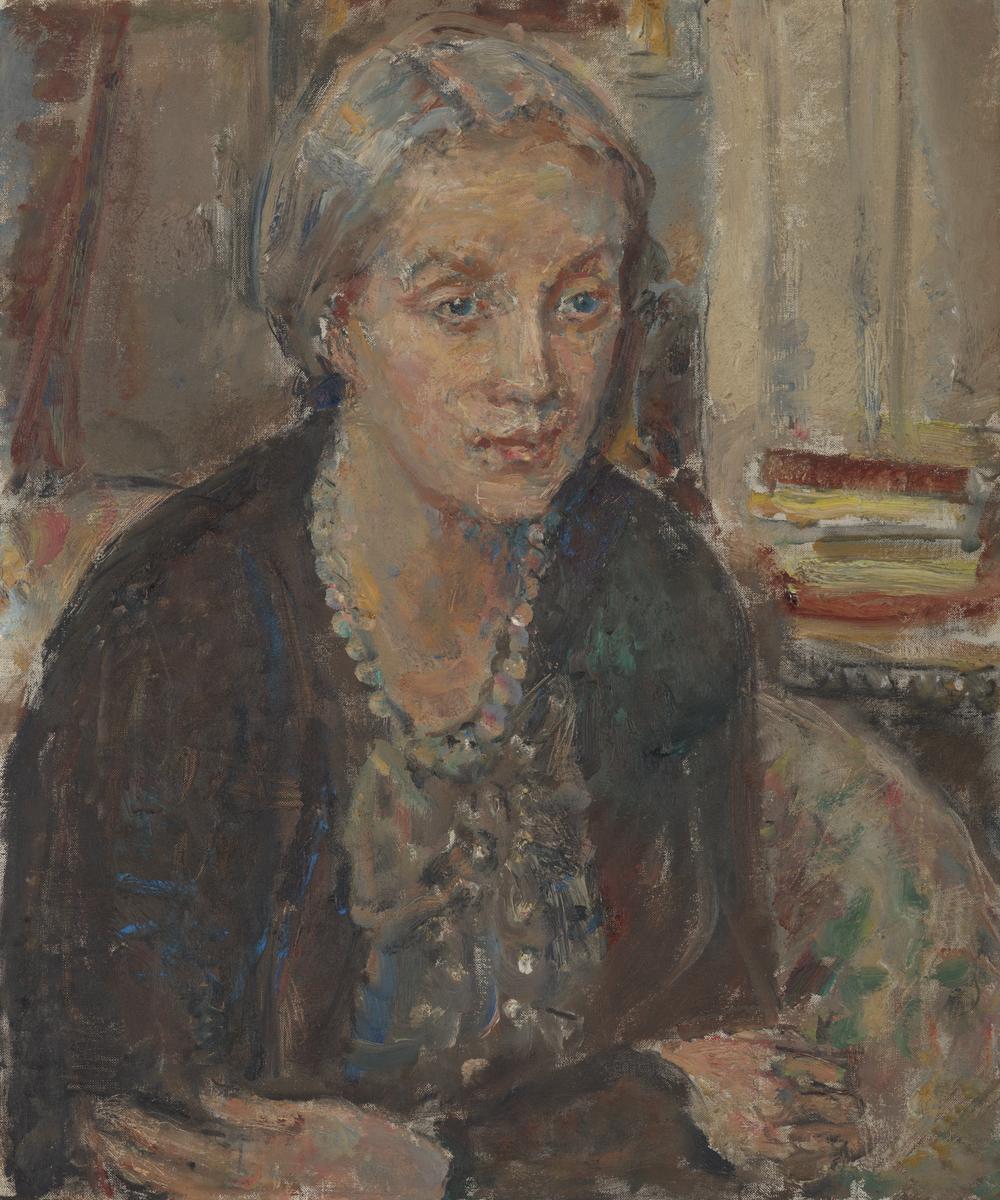 Dame Ethel Walker
Vanessa
1937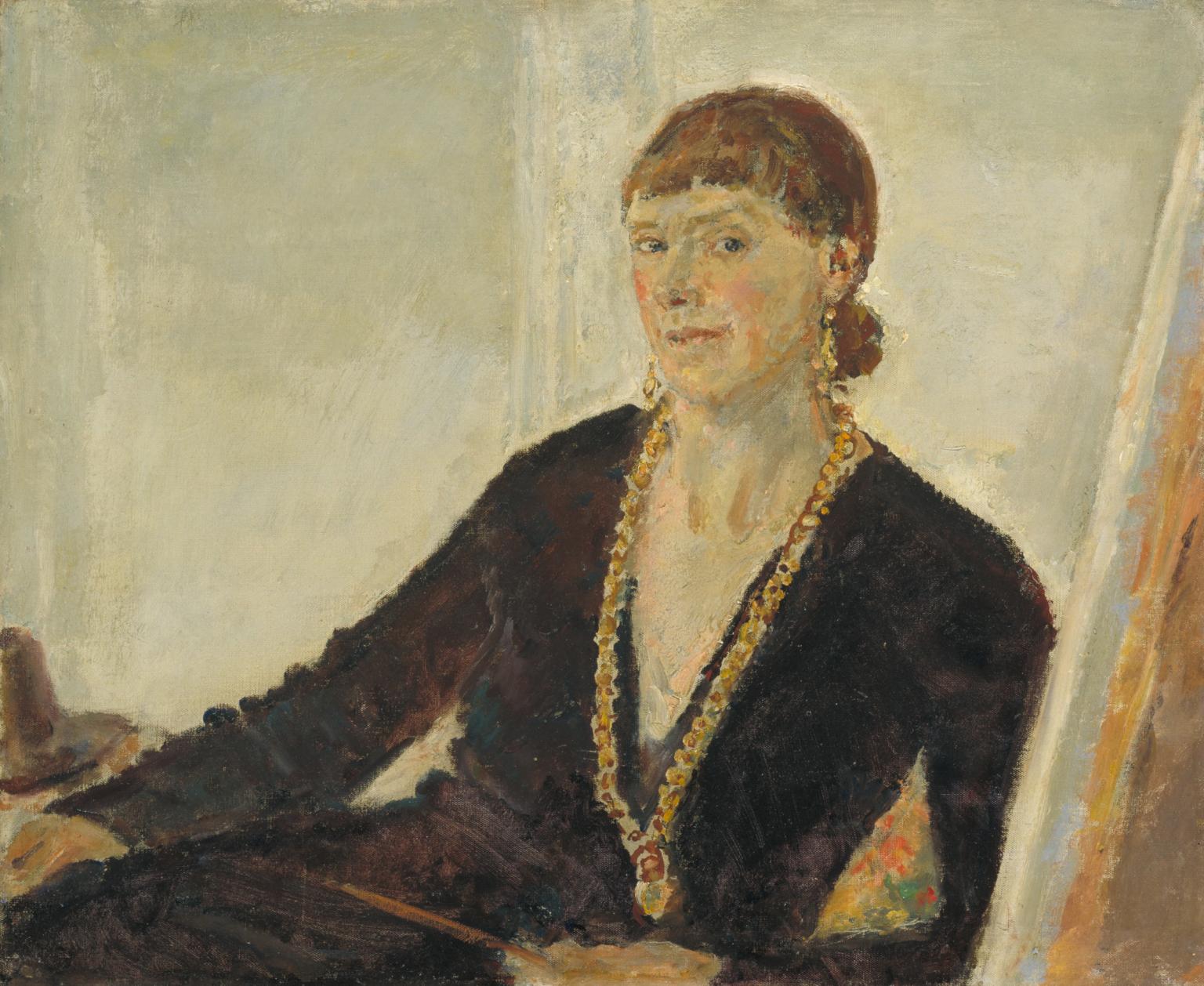 Dame Ethel Walker
Self-Portrait
?exhibited 1930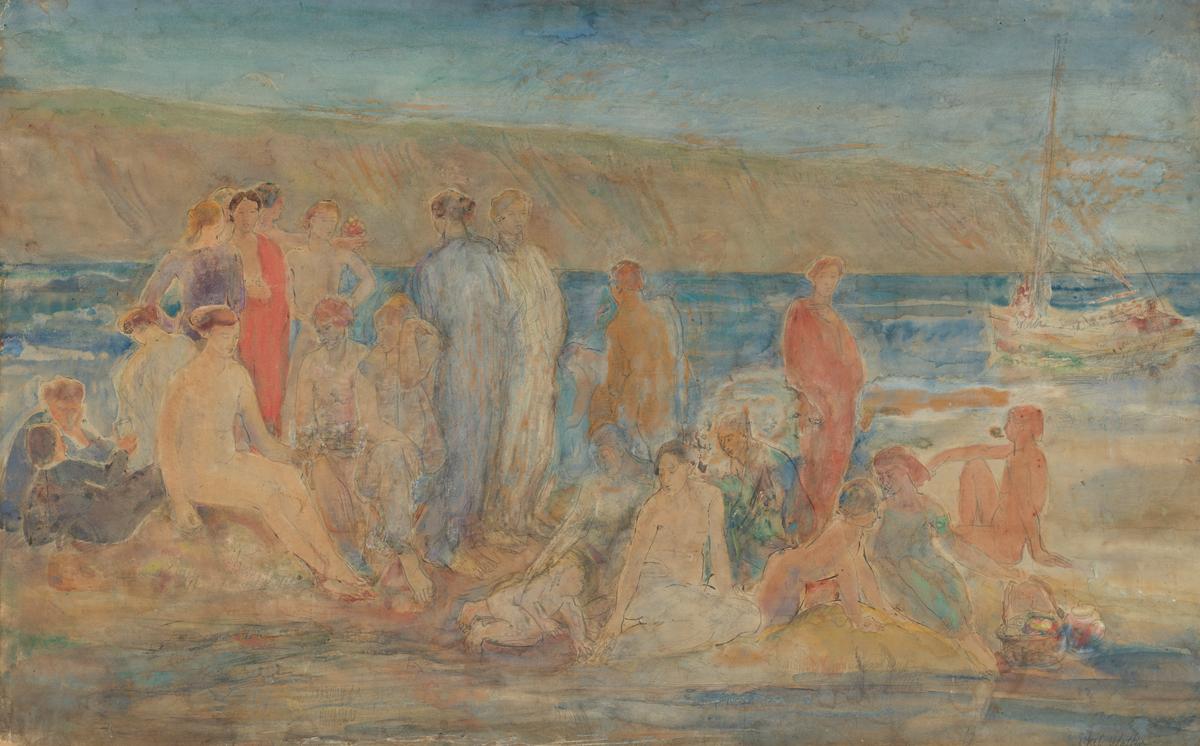 Dame Ethel Walker
The Bathers
c.1910–20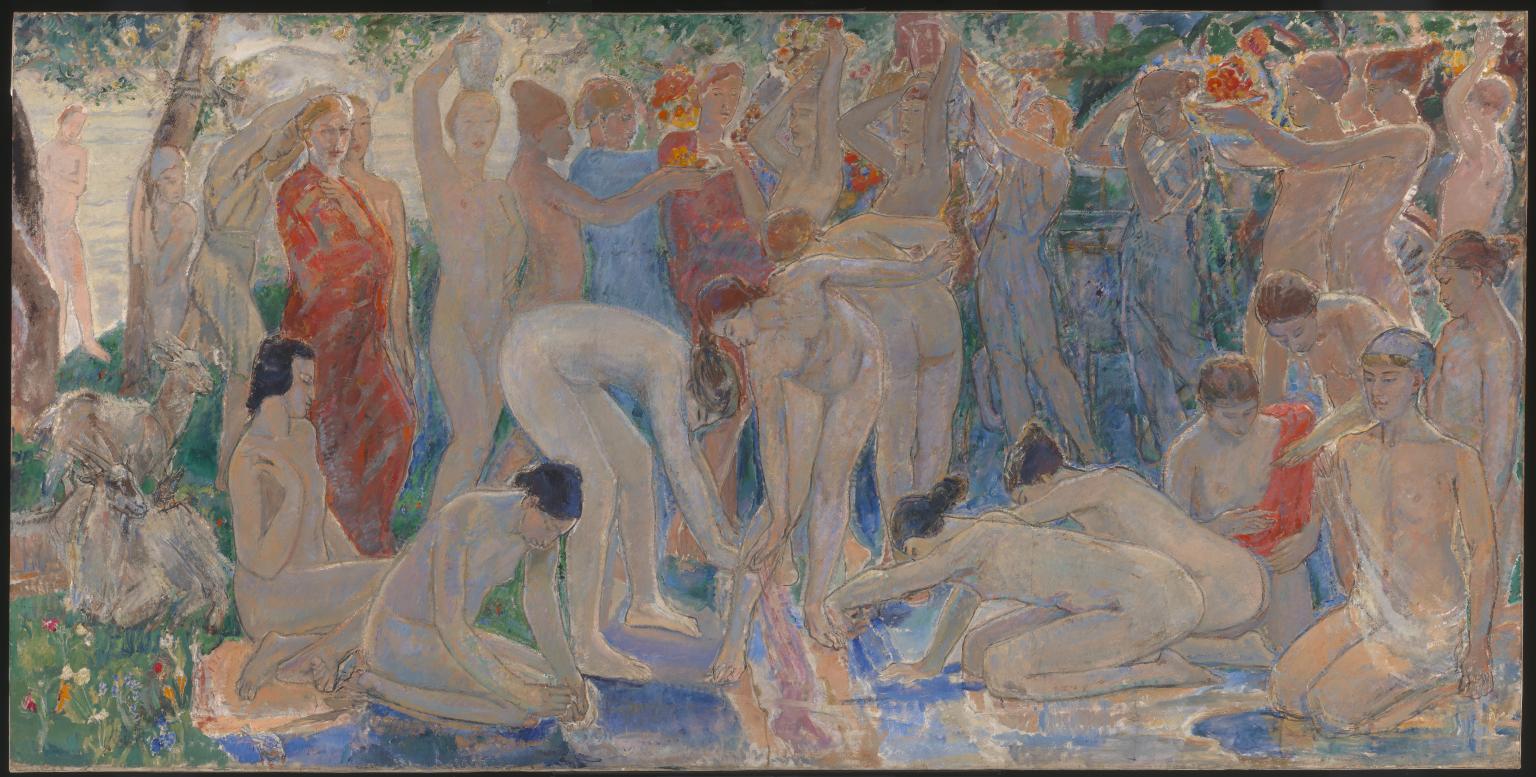 Dame Ethel Walker
Decoration: The Excursion of Nausicaa
1920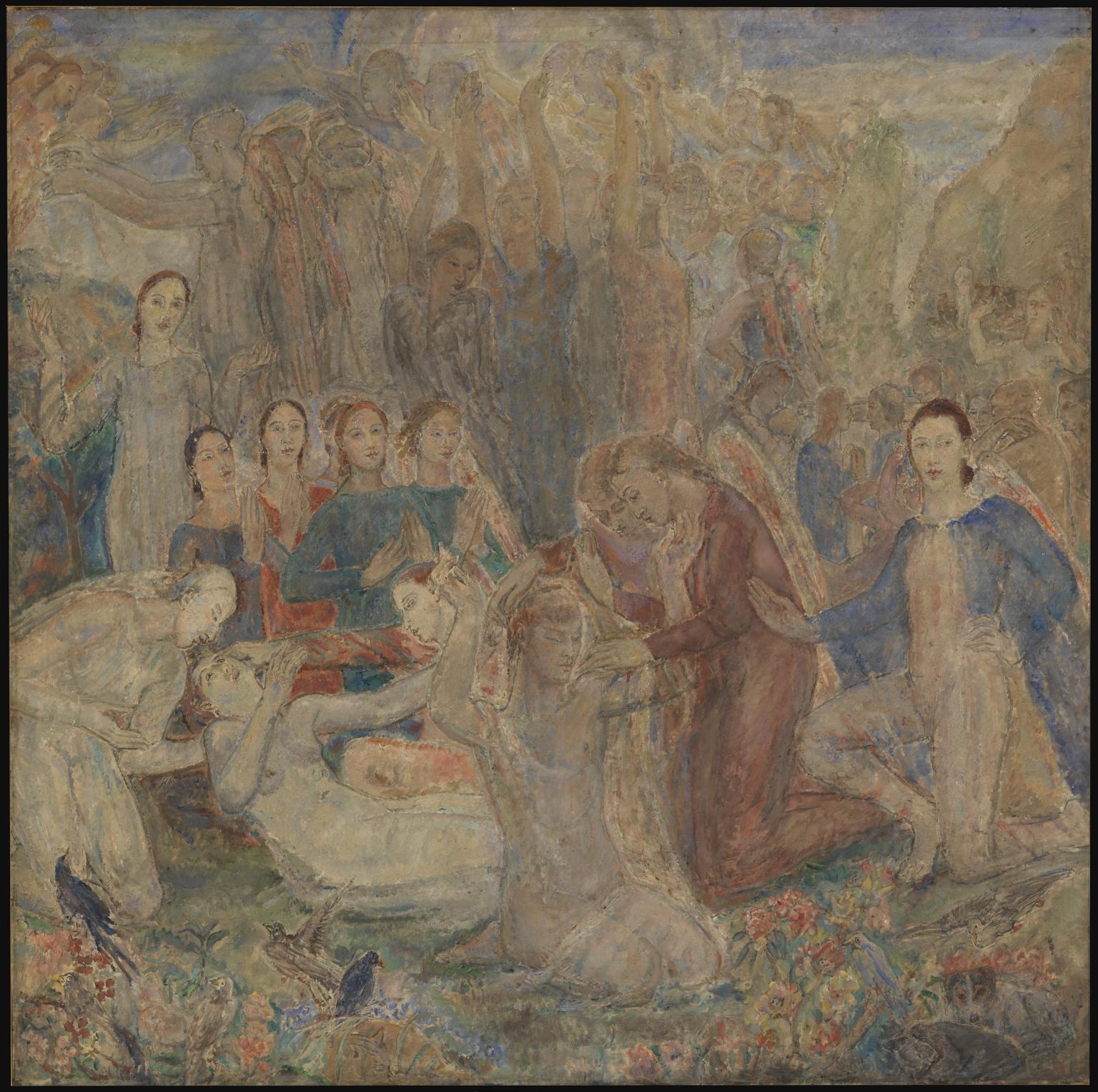 Dame Ethel Walker
The Zone of Love: Decoration
c.1930–2
Dame Ethel Walker
The Zone of Hate: Decoration
1914–15