14 rooms in Modern and Contemporary British Art
This display explores Williams's involvement with ecology, cosmology, music and pre-colonial civilisations
Born in Guyana in 1926, Aubrey Williams arrived in London in 1952 to study painting. Throughout his career he worked between the UK, US and Jamaica. The works in this display were painted in the 1970s and 1980s, an exceptionally creative period for Williams.
Williams was a member of the Royal Astronomical Society, and his interest in cosmology is evident in these works. He used cosmic and natural forms connected to the landscape, particularly imagery from Indigenous cultures of Central America and the Caribbean. The pre-colonial histories of the Olmec, Maya, Arawak and Carib peoples and their legacies were enduring concerns. In Williams's paintings, these fragmented references hint at the region's violent history of ecological and social devastation, the result of European invasions.
Additionally, this display includes three paintings from Williams's series inspired by the music of Russian composer Dimitri Shostakovich (1906–1975). Williams sensed an apocalyptic quality within the music and felt his work reflected similar anxieties about the fate of the world. Both artists create works exploring the cycles of destruction and renewal within cosmological and human histories. Williams's cross-cultural practice continues to resist simple classification.
This display reflects his engagement with international developments in abstraction and his enduring connection to ecology and expressive forms across time and place.
Sorry, no image available
Aubrey Williams

,

Cenote

1983
1/7
artworks in Aubrey Williams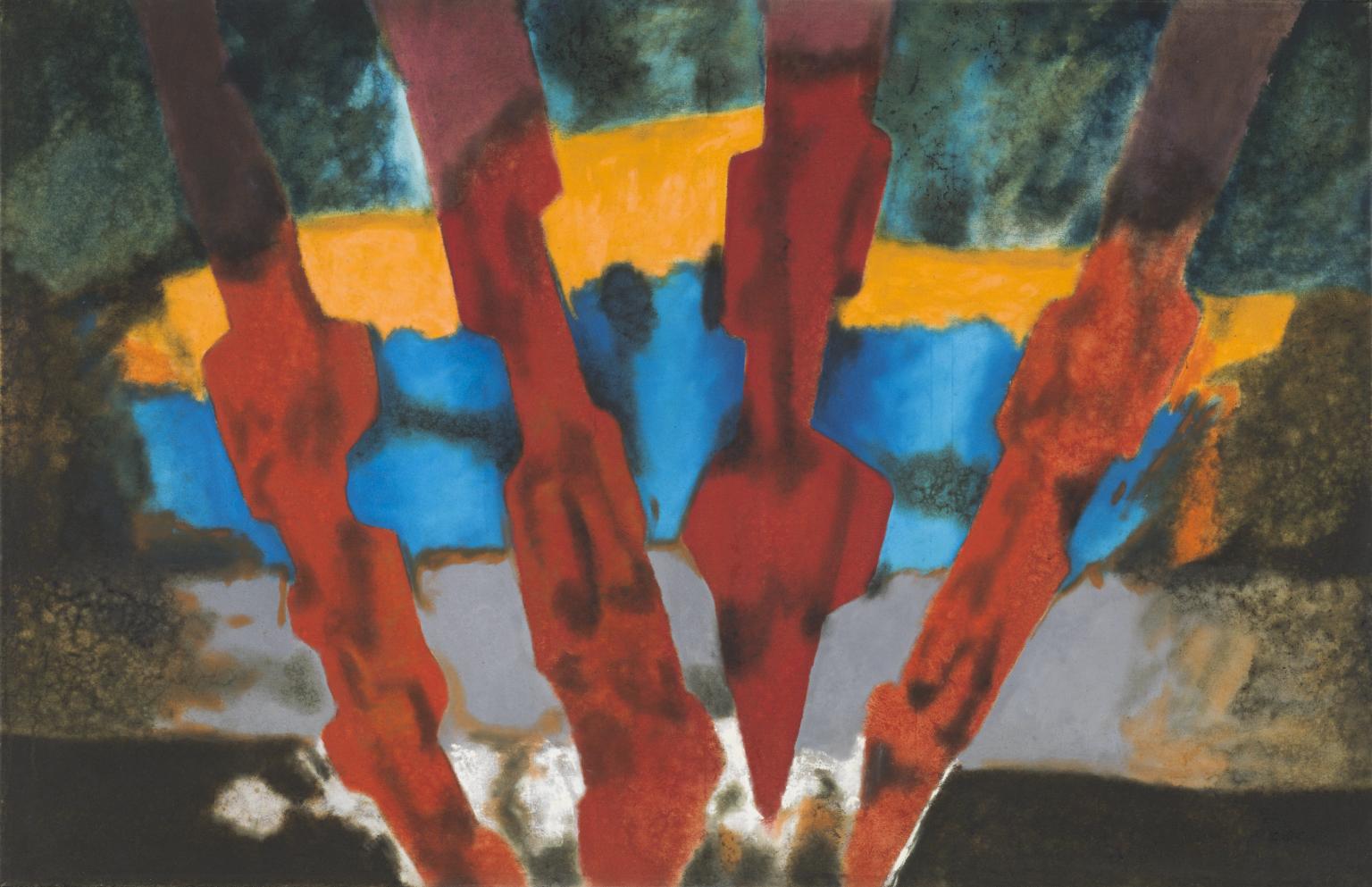 Aubrey Williams

,

Shostakovitch 3rd Symphony Opus 20

1981
2/7
artworks in Aubrey Williams
Sorry, no image available
Aubrey Williams

,

Shostakovich Quartet No. 15 opus 144

1981
3/7
artworks in Aubrey Williams
Sorry, no image available
Aubrey Williams

,

Carib Ritual IV

1973
4/7
artworks in Aubrey Williams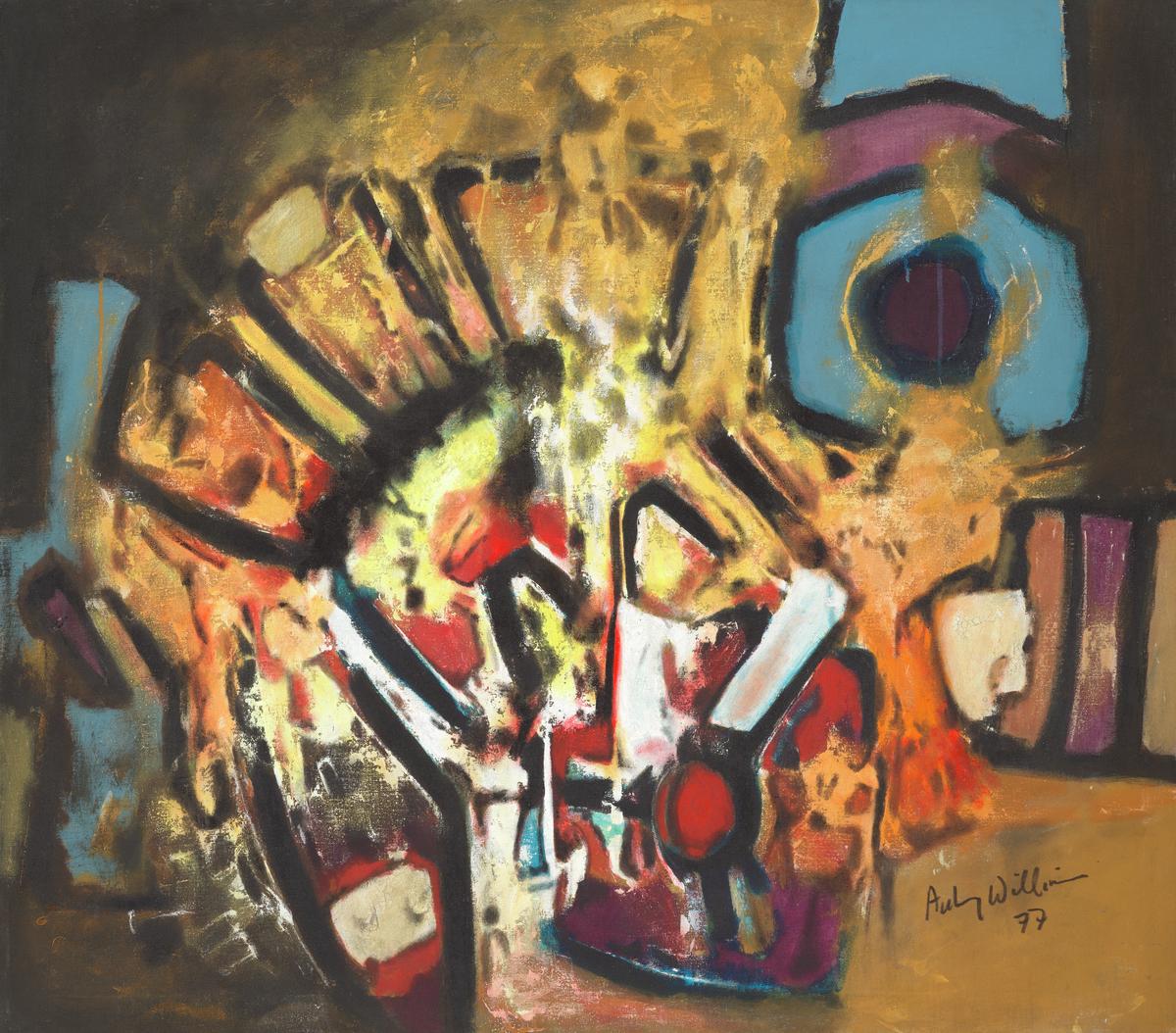 Aubrey Williams

,

Cosmic Storm

1977
5/7
artworks in Aubrey Williams
Sorry, no image available
Aubrey Williams

,

Symphony No 5, opus 47 (Shostakovich)

1981
6/7
artworks in Aubrey Williams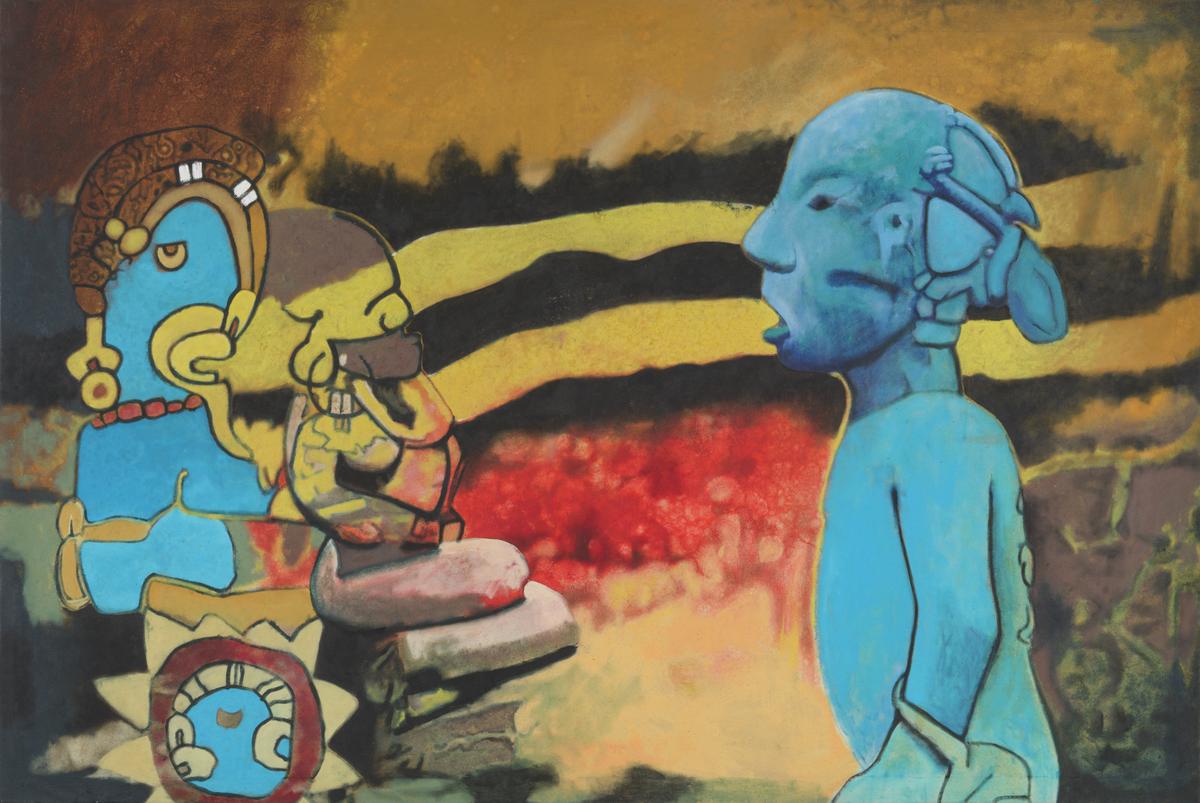 Aubrey Williams

,

Olmec Maya - Now and Coming Time

1985
7/7
artworks in Aubrey Williams
Art in this room
Sorry, no image available
Aubrey Williams
Cenote
1983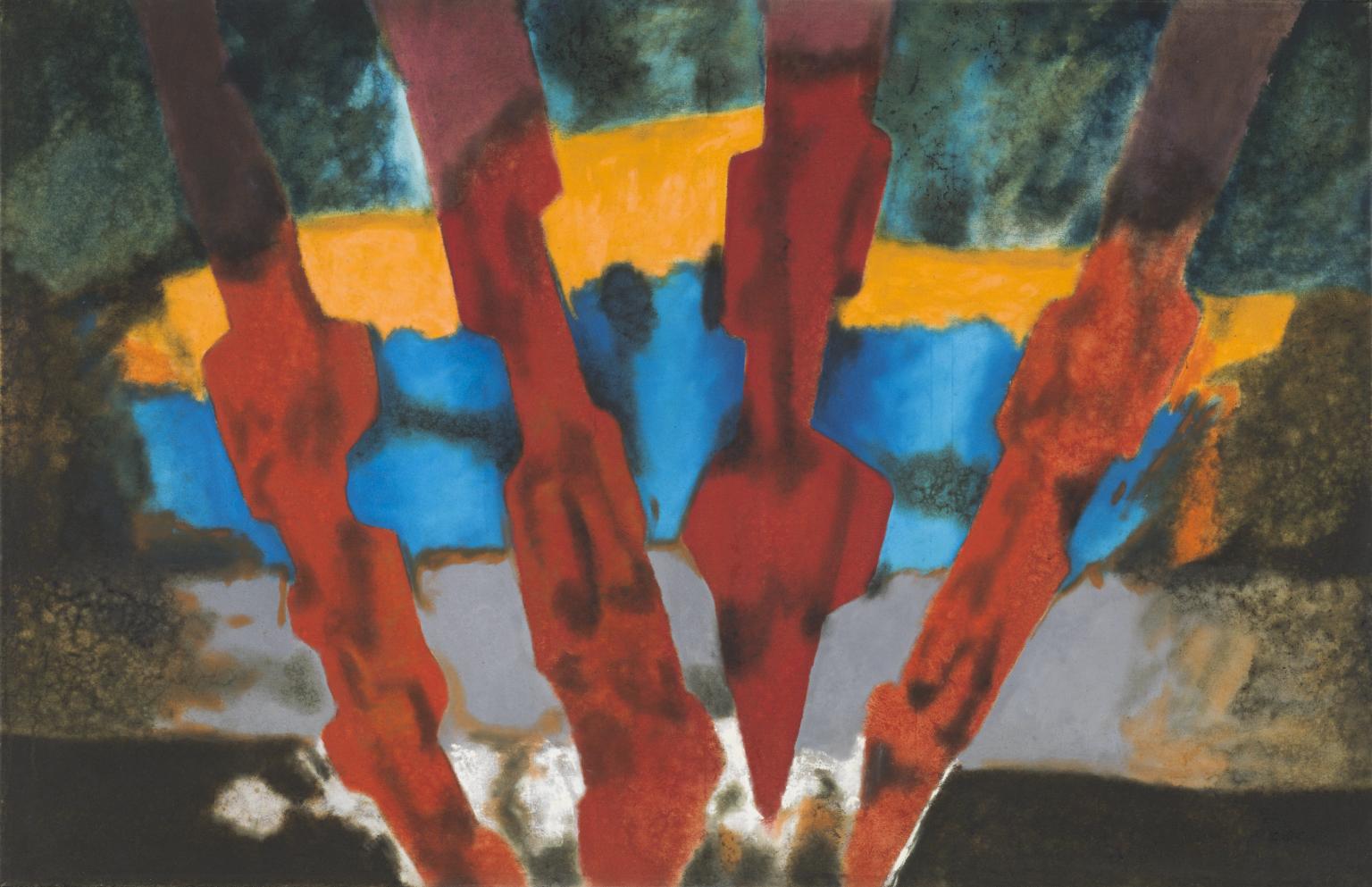 Aubrey Williams
Shostakovitch 3rd Symphony Opus 20
1981
Sorry, no image available
Aubrey Williams
Shostakovich Quartet No. 15 opus 144
1981
Sorry, no image available
Aubrey Williams
Carib Ritual IV
1973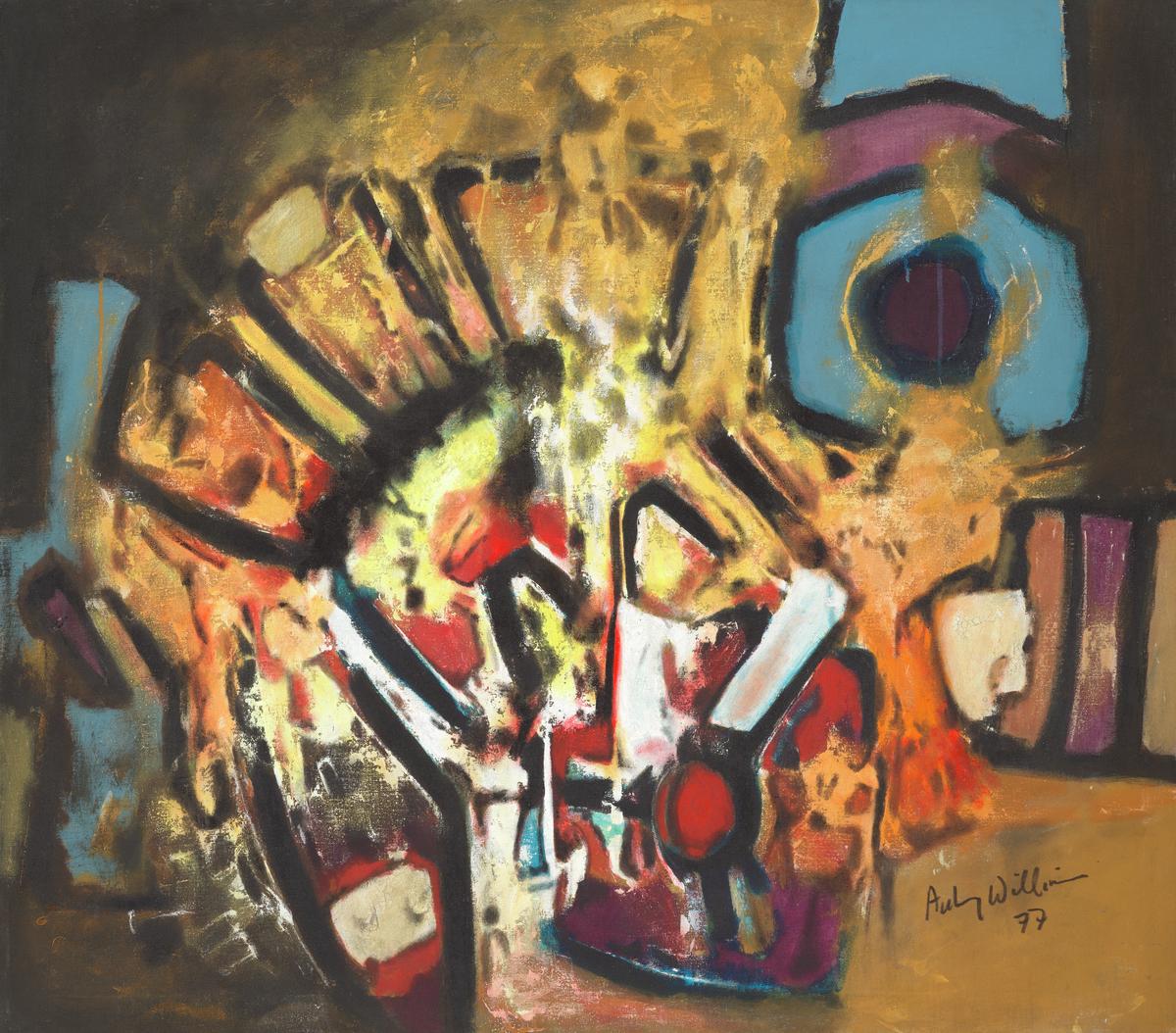 Aubrey Williams
Cosmic Storm
1977
Sorry, no image available
Aubrey Williams
Symphony No 5, opus 47 (Shostakovich)
1981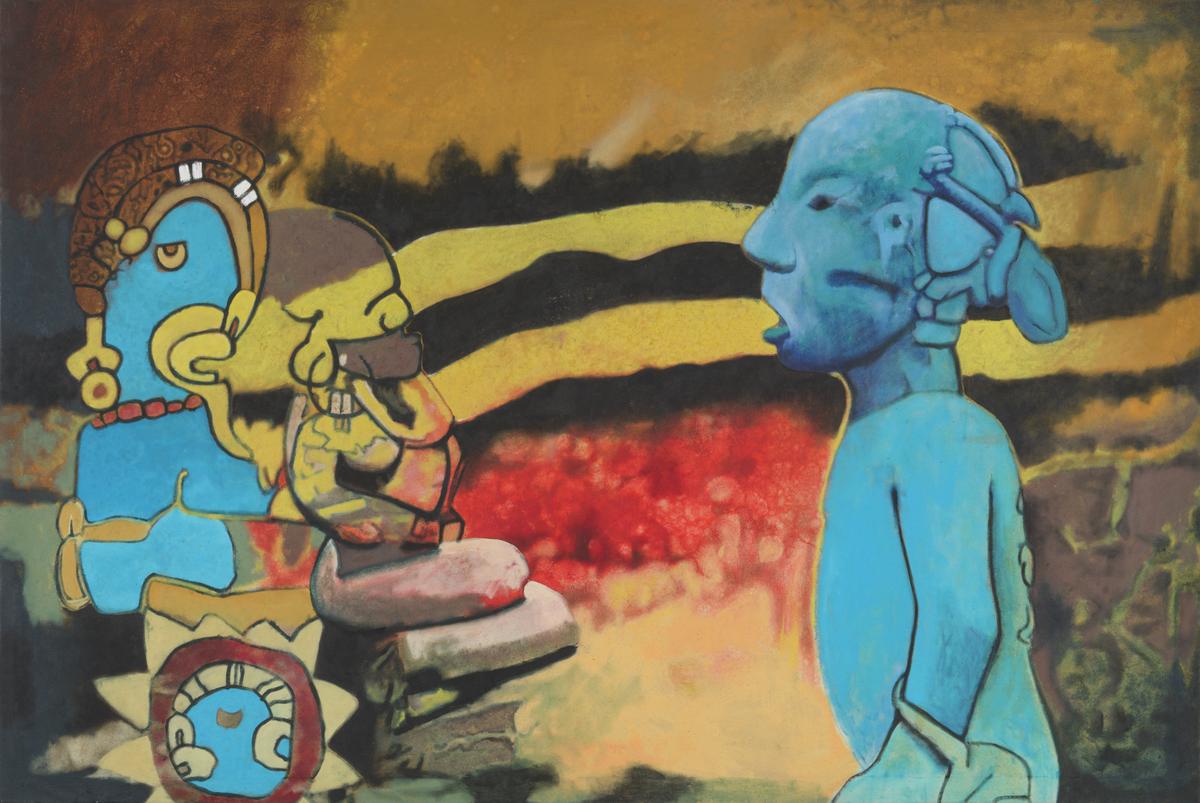 Aubrey Williams
Olmec Maya - Now and Coming Time
1985