12 rooms in In the Studio
Consider the meditative processes of painting, weaving and drawing
In the Studio is a display about the close relationship between an individual and an artwork. It connects an artist's process of making with a viewer's experience of looking, both based on deep concentration. Abstract art is included to highlight the complex nature of seeing.
In this opening room, works by painter Agnes Martin and weaver Lenore Tawney have been brought together.
There are several connections between Martin and Tawney's ideas and methods of making art. In the 1950s and 1960s, they both lived in Coenties Slip, New York. The area was popular with artists and writers at the time. Martin and Tawney developed a close friendship and working relationship. Both artists made use of the basic grid structure of weaving in which vertical warp and horizontal weft threads cross over. Sharing an interest in meditation and spirituality, they created works that invite careful, thoughtful looking.
Agnes Martin's work draws attention to the woven stretched canvas onto which she painted. She carefully drew and painted new grids onto this underlying material. Lenore Tawney also used slow, precise and repetitive methods in her art. She used linen threads and ancient techniques to create weavings by hand, rather than on a loom.
Sorry, no image available
Lenore Tawney

,

From Its Center

1964

Tawney saw the slow and precise process of creating both her drawings and her textiles as a form of meditation. These detailed drawings are made in ink with a fine pen. They are mostly drawn on graph or squared paper. Tawney visited a factory in New Jersey to observe a Jacquard weaving loom. Inspired by this visit, she studied for a year at the Textile Institute in Philadelphia and learned how to use a loom. It was during this time that she produced this series of detailed drawings.

Gallery label, August 2020
1/5
artworks in Agnes Martin and Lenore Tawney
Sorry, no image available
Lenore Tawney

,

Light in Darkness

1965

Tawney saw the slow and precise process of creating both her drawings and her textiles as a form of meditation. These detailed drawings are made in ink with a fine pen. They are mostly drawn on graph or squared paper. Tawney visited a factory in New Jersey to observe a Jacquard weaving loom. Inspired by this visit, she studied for a year at the Textile Institute in Philadelphia and learned how to use a loom. It was during this time that she produced this series of detailed drawings.

Gallery label, August 2020
2/5
artworks in Agnes Martin and Lenore Tawney
Sorry, no image available
Lenore Tawney

,

That Enters From the End Into the Beginning

1964

Tawney saw the slow and precise process of creating both her drawings and her textiles as a form of meditation. These detailed drawings are made in ink with a fine pen. They are mostly drawn on graph or squared paper. Tawney visited a factory in New Jersey to observe a Jacquard weaving loom. Inspired by this visit, she studied for a year at the Textile Institute in Philadelphia and learned how to use a loom. It was during this time that she produced this series of detailed drawings.

Gallery label, August 2020
3/5
artworks in Agnes Martin and Lenore Tawney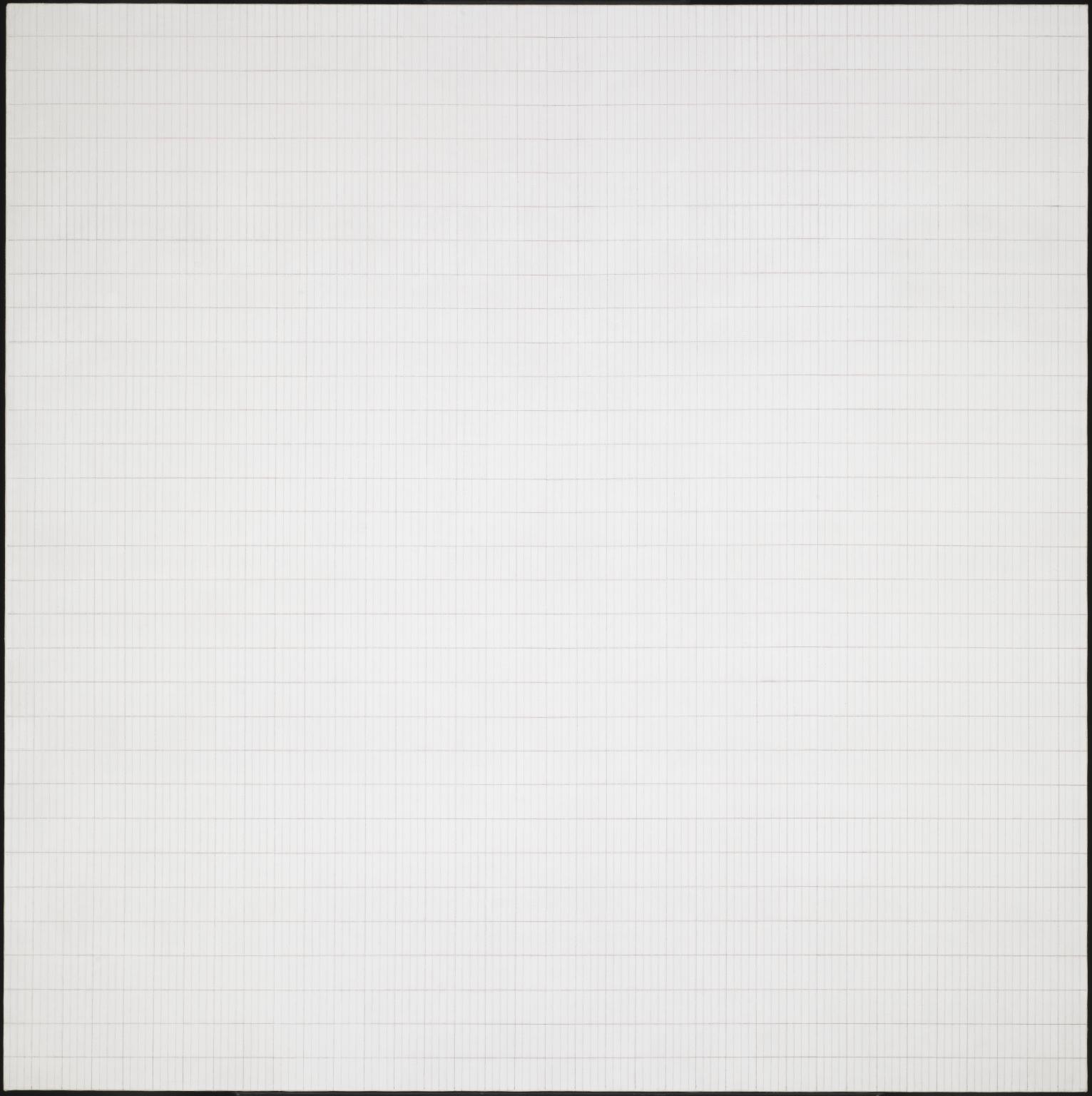 Agnes Martin

,

Morning

1965

Describing Morning, Martin said: 'I had to leave out a lot of things that one expects to see in a painting... I was painting about happiness and bliss and they are very simple states of mind I guess. Morning is a wonderful dawn, soft and fresh.' She began making delicate hand-drawn grids in 1960. Here the grid is made from dark graphite and subtle red pencil lines, on a painted background. By doing this, Martin blurred the boundaries between painting and drawing.

Gallery label, February 2020
4/5
artworks in Agnes Martin and Lenore Tawney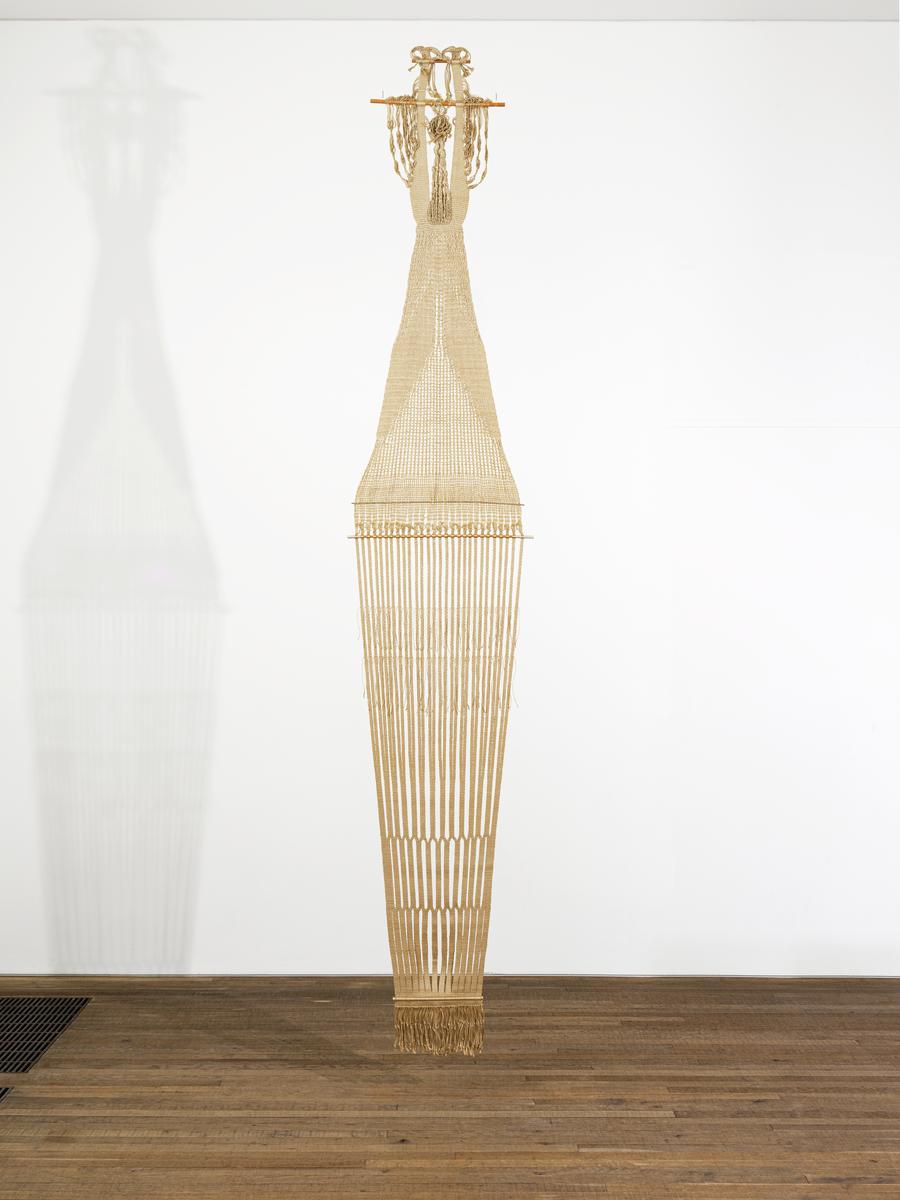 Lenore Tawney

,

The Queen

1962

Tawney created her large, free-hanging works using 'open-warp' weaving techniques. This leaves some of the warp threads uncovered, creating vertical slits. The finished work is not densely woven like a traditional textile. It is transparent and hangs away from the wall. The Queen is from a group of weavings that Tawney first exhibited at the Staten Island Museum, New York, in 1962. The weavings were named by the artist Agnes Martin, who wrote a statement for the exhibition's leaflet.

Gallery label, February 2020
5/5
artworks in Agnes Martin and Lenore Tawney
Art in this room
Sorry, no image available
Lenore Tawney
From Its Center
1964
Sorry, no image available
Lenore Tawney
Light in Darkness
1965
Sorry, no image available
Lenore Tawney
That Enters From the End Into the Beginning
1964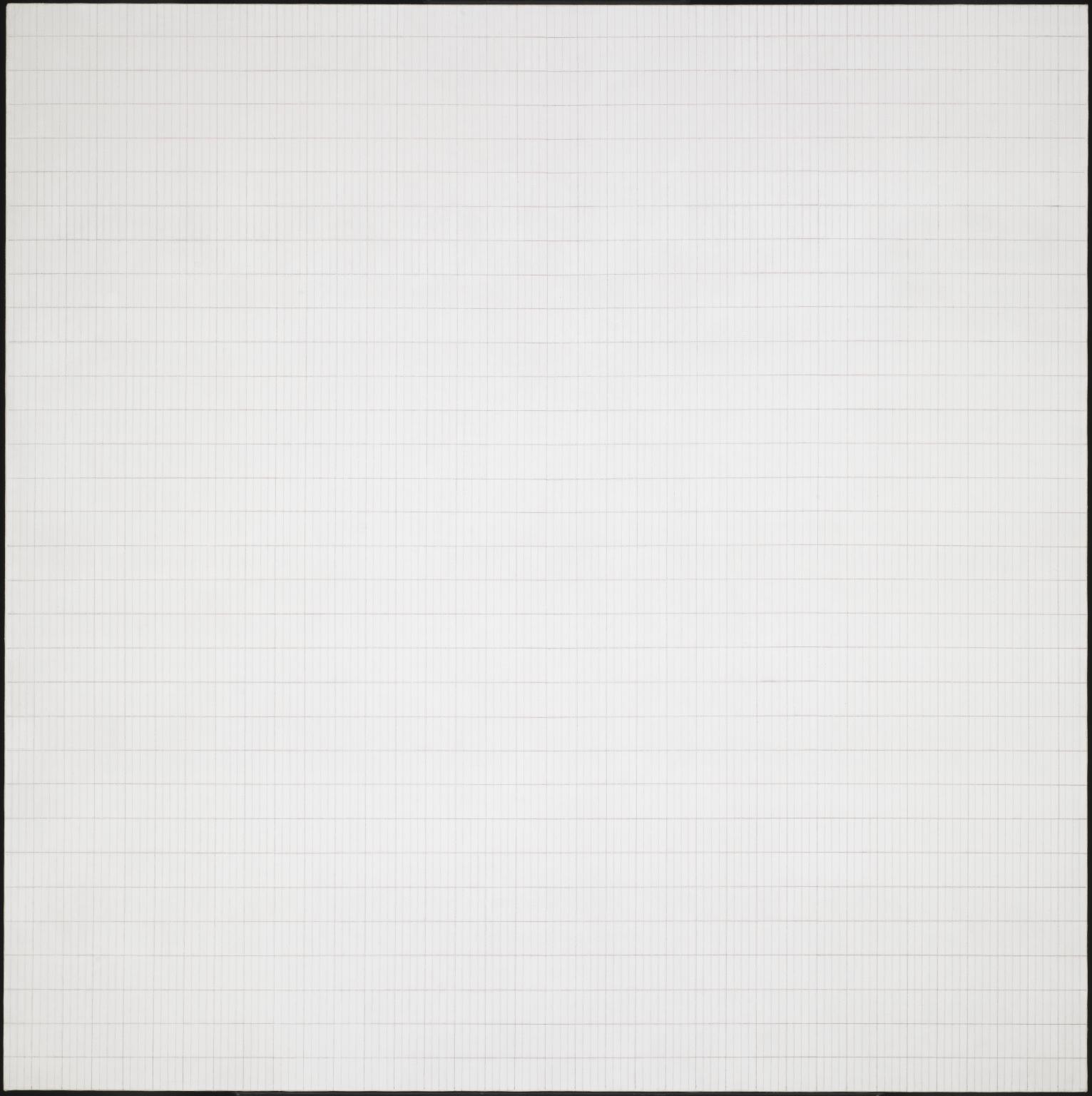 Agnes Martin
Morning
1965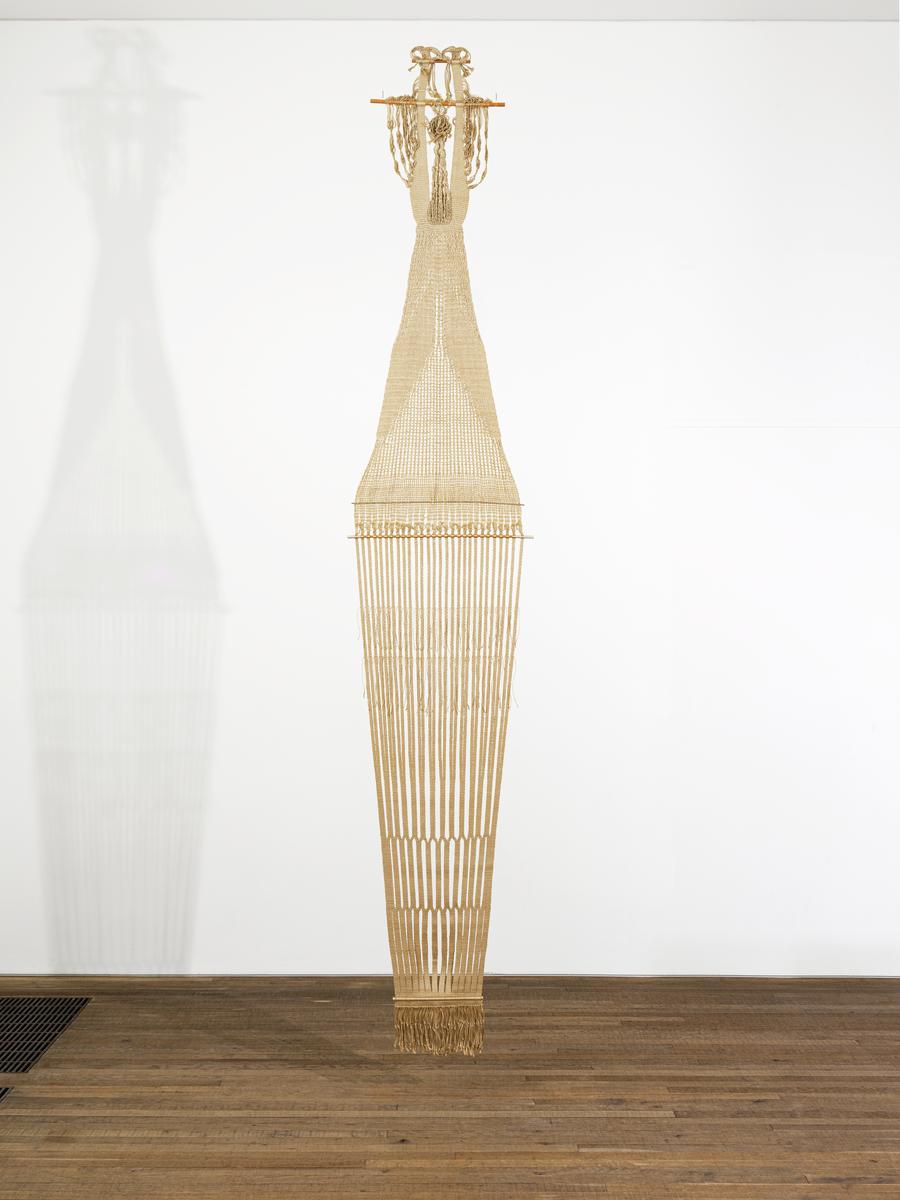 Lenore Tawney
The Queen
1962