12 rooms in In the Studio
In her work, Huguette Caland gives body parts and gestures an abstract quality, often with a sense of joy and humour
Caland began to study art in 1964, at the age of 33. After juggling art making and family life in Beirut, Lebanon, she later decided to wholly focus on her art practice. She left her home and family and moved to Paris in 1970. Caland's father was Bechara El-Khoury, Lebanon's first president after the country gained independence from France in 1943. Caland later explained: 'I wanted to have my own identity. In Lebanon, I was the daughter of, wife of, mother of, sister of. It was such a freedom, to wake up all by myself in Paris. I needed to stretch.' The works in this room convey this newfound sense of independence where Caland was experimenting with scale and medium.
What can you see in the artworks that might express a sense of freedom?
The single continuous line is a recurring motif and method in Caland's work. 'In order to silence myself, I draw lines', she once said. She uses a technique she was taught at university where the hand remains on the page until the image is finished. She said: 'I always thought that there was one single line that wandered in space. Every one of us takes it. You can catch it on the fly somewhere, bring it down, make a letter out of it, a flower, a drawing, a word but it's the same line, and then you release it back into space.'
What might you create with a continuous line of your own?
In the works displayed here, Caland uses the line to rethink how the body exists in space, often conveying intimate moments. She made paintings and drawings at the same time, so forms often recur across both media. Caland's lines that touch, entangle and come apart speak to a time when she and many other women were reimagining ways of creating and being in the world.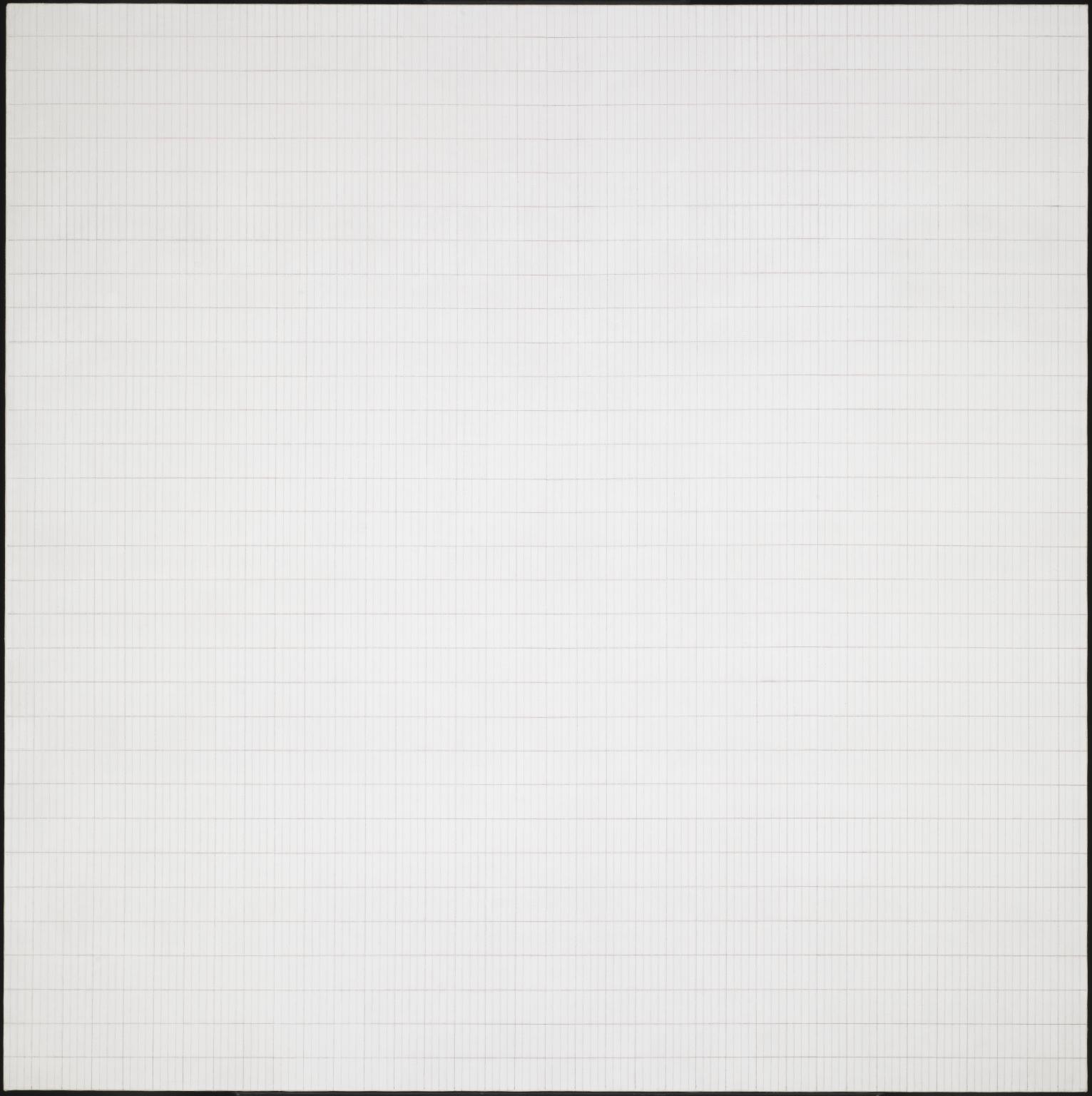 Agnes Martin

,

Morning

1965

Describing Morning, Martin said: 'I had to leave out a lot of things that one expects to see in a painting... I was painting about happiness and bliss and they are very simple states of mind I guess. Morning is a wonderful dawn, soft and fresh.' She began making delicate hand-drawn grids in 1960. Here the grid is made from dark graphite and subtle red pencil lines, on a painted background. By doing this, Martin blurred the boundaries between painting and drawing.

Gallery label, February 2020
1/5
artworks in Huguette Caland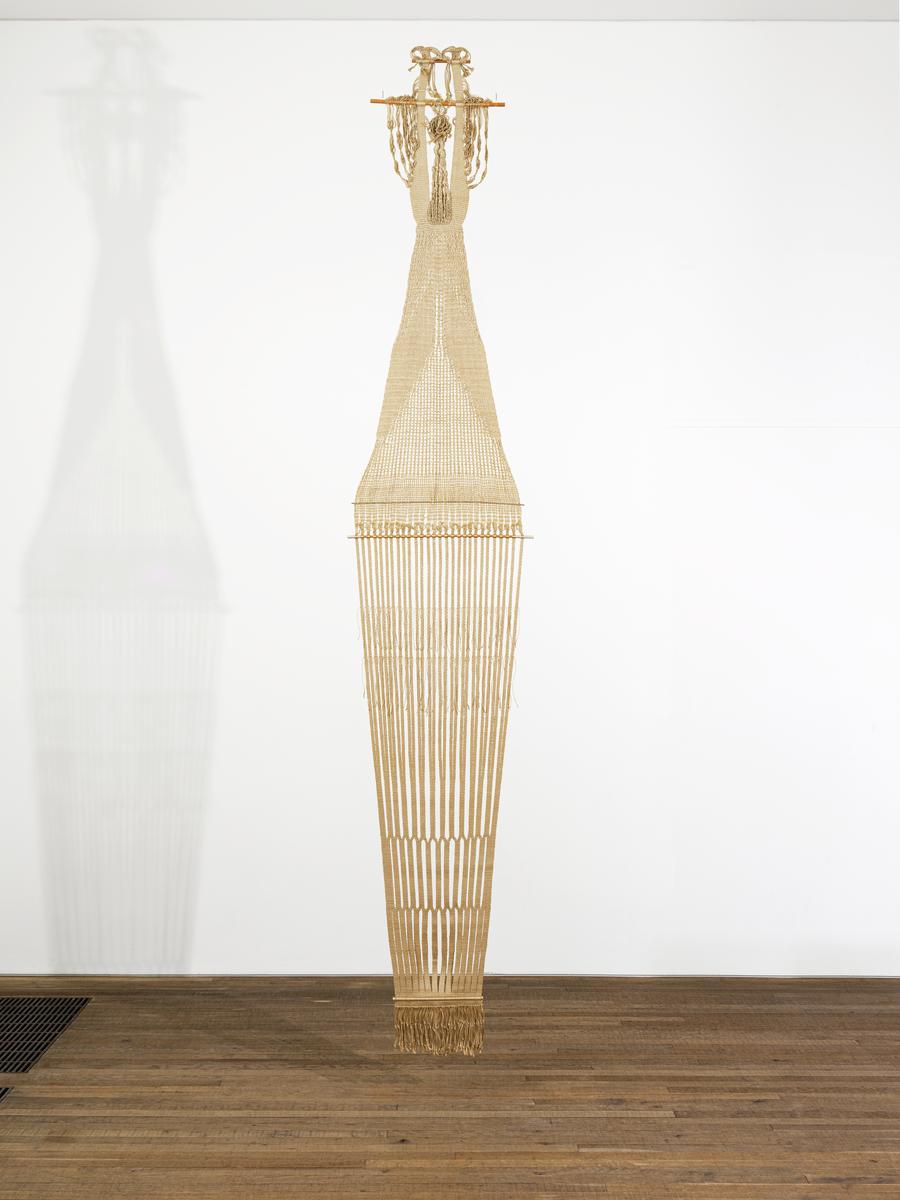 Lenore Tawney

,

The Queen

1962

Tawney created her large, free-hanging works using 'open-warp' weaving techniques. This leaves some of the warp threads uncovered, creating vertical slits. The finished work is not densely woven like a traditional textile. It is transparent and hangs away from the wall. The Queen is from a group of weavings that Tawney first exhibited at the Staten Island Museum, New York, in 1962. The weavings were named by the artist Agnes Martin, who wrote a statement for the exhibition's leaflet.

Gallery label, February 2020
2/5
artworks in Huguette Caland
Sorry, no image available
Lenore Tawney

,

From Its Center

1964

Tawney saw the slow and precise process of creating both her drawings and her textiles as a form of meditation. These detailed drawings are made in ink with a fine pen. They are mostly drawn on graph or squared paper. Tawney visited a factory in New Jersey to observe a Jacquard weaving loom. Inspired by this visit, she studied for a year at the Textile Institute in Philadelphia and learned how to use a loom. It was during this time that she produced this series of detailed drawings.

Gallery label, August 2020
3/5
artworks in Huguette Caland
Sorry, no image available
Lenore Tawney

,

That Enters From the End Into the Beginning

1964

Tawney saw the slow and precise process of creating both her drawings and her textiles as a form of meditation. These detailed drawings are made in ink with a fine pen. They are mostly drawn on graph or squared paper. Tawney visited a factory in New Jersey to observe a Jacquard weaving loom. Inspired by this visit, she studied for a year at the Textile Institute in Philadelphia and learned how to use a loom. It was during this time that she produced this series of detailed drawings.

Gallery label, August 2020
4/5
artworks in Huguette Caland
Sorry, no image available
Lenore Tawney

,

Light in Darkness

1965

Tawney saw the slow and precise process of creating both her drawings and her textiles as a form of meditation. These detailed drawings are made in ink with a fine pen. They are mostly drawn on graph or squared paper. Tawney visited a factory in New Jersey to observe a Jacquard weaving loom. Inspired by this visit, she studied for a year at the Textile Institute in Philadelphia and learned how to use a loom. It was during this time that she produced this series of detailed drawings.

Gallery label, August 2020
5/5
artworks in Huguette Caland
Art in this room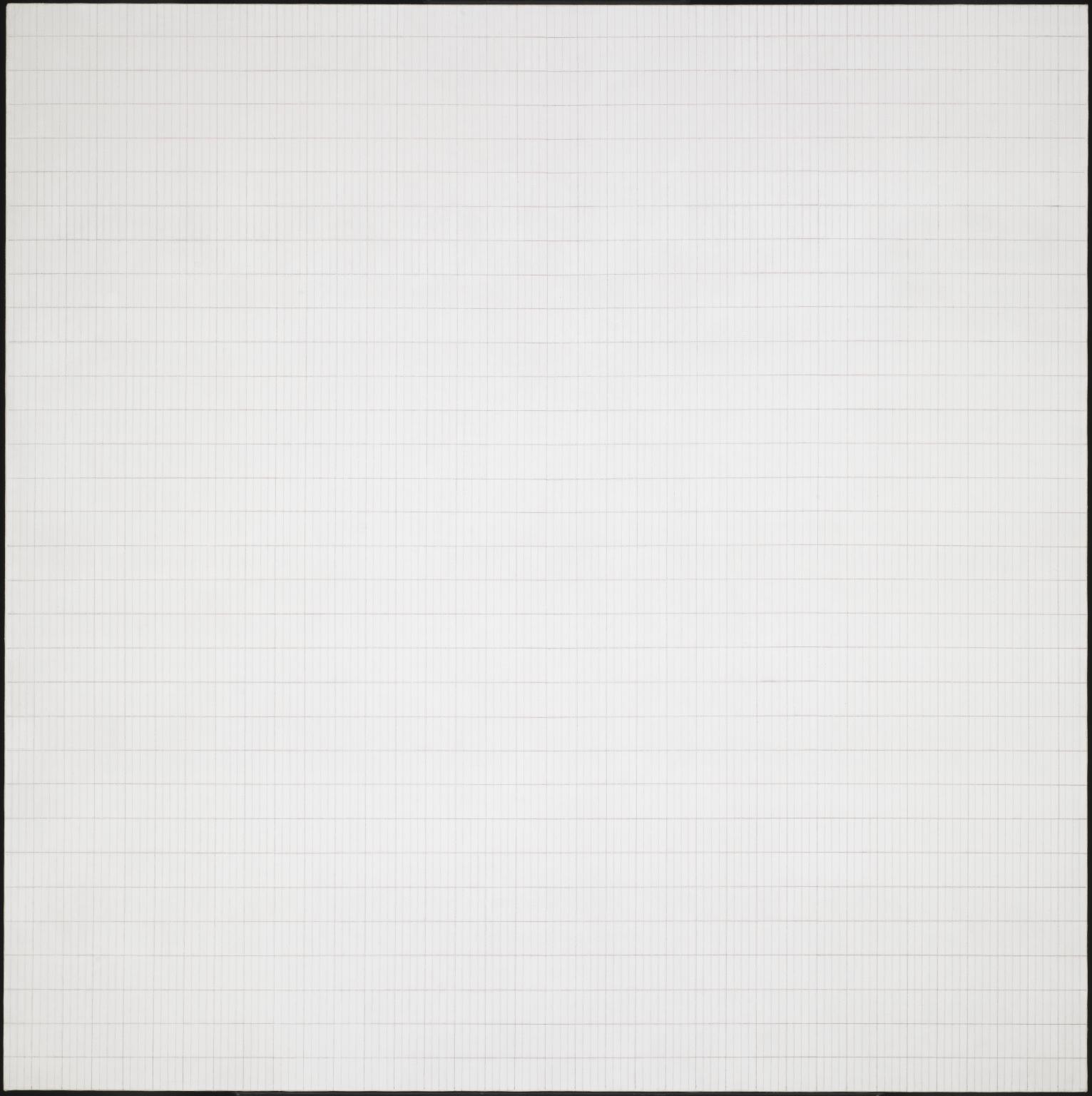 Agnes Martin
Morning
1965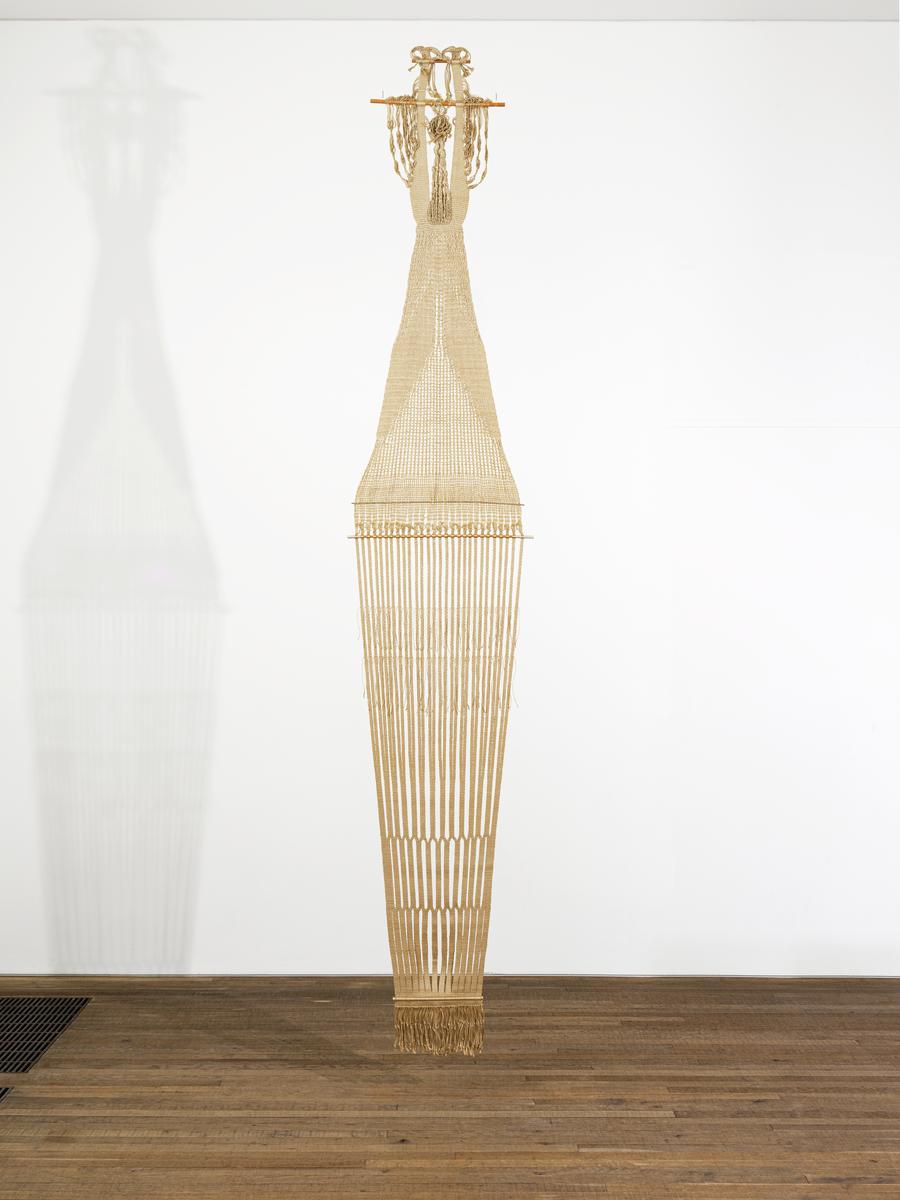 Lenore Tawney
The Queen
1962
Sorry, no image available
Lenore Tawney
From Its Center
1964
Sorry, no image available
Lenore Tawney
That Enters From the End Into the Beginning
1964
Sorry, no image available
Lenore Tawney
Light in Darkness
1965