12 rooms in Materials and Objects
Question how museums shape our ideas of value through Dion's display of objects found on the bank of the Thames
In 1999 Mark Dion and a team of volunteers searched the shoreline of the Thames. They unearthed a wide variety of artefacts relating to the history of the river and of London. Finds included clay pipes, animal bones, earthenware and plastic toys. A team of volunteers from local groups then cleaned and classified these items.
Dion chose an old-fashioned mahogany cabinet to house the objects. This kind of display furniture is still used in many museums. The items themselves are organised loosely by type, such as glassware, pottery and metal, rather than historically. By placing historic objects alongside contemporary ones, Dion has reimagined the conventions of museum display. This invites us to create our own stories and histories for these objects and to decide for ourselves what has value.
The cabinet is double-sided. Objects are separated according to where they were found. Dion searched the north shore at Millbank (the site of Tate Britain) and the south shore at Bankside (in front of Tate Modern). Dion made the work when Tate Modern was being built. The objects reflect the specific history of each site, but they also relate to the history and evolution of Tate, and of museums more broadly. Dion often incorporates aspects of archaeology within his work and regularly collaborates with other artists, community groups and institutions.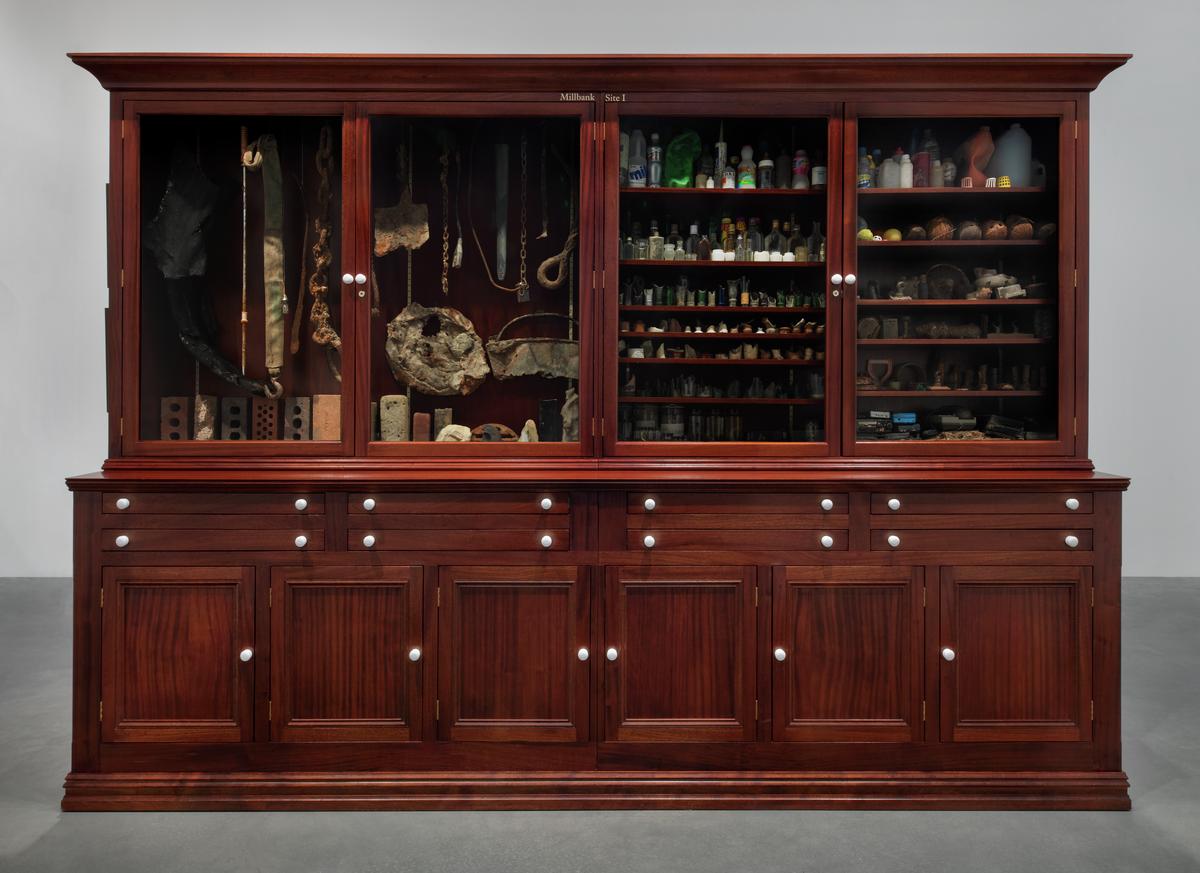 Mark Dion

,

Tate Thames Dig

1999

This double-sided cabinet houses the artefacts retrieved during the Tate Thames Dig. One side contains items found at Millbank, the other those from Bankside. The cabinet is in the style of nineteenth-century display furniture still found in many museums. However, Dion has not labelled any of the objects, allowing the visitor to form their own ideas about them.

Gallery label, August 2004
1/2
artworks in Mark Dion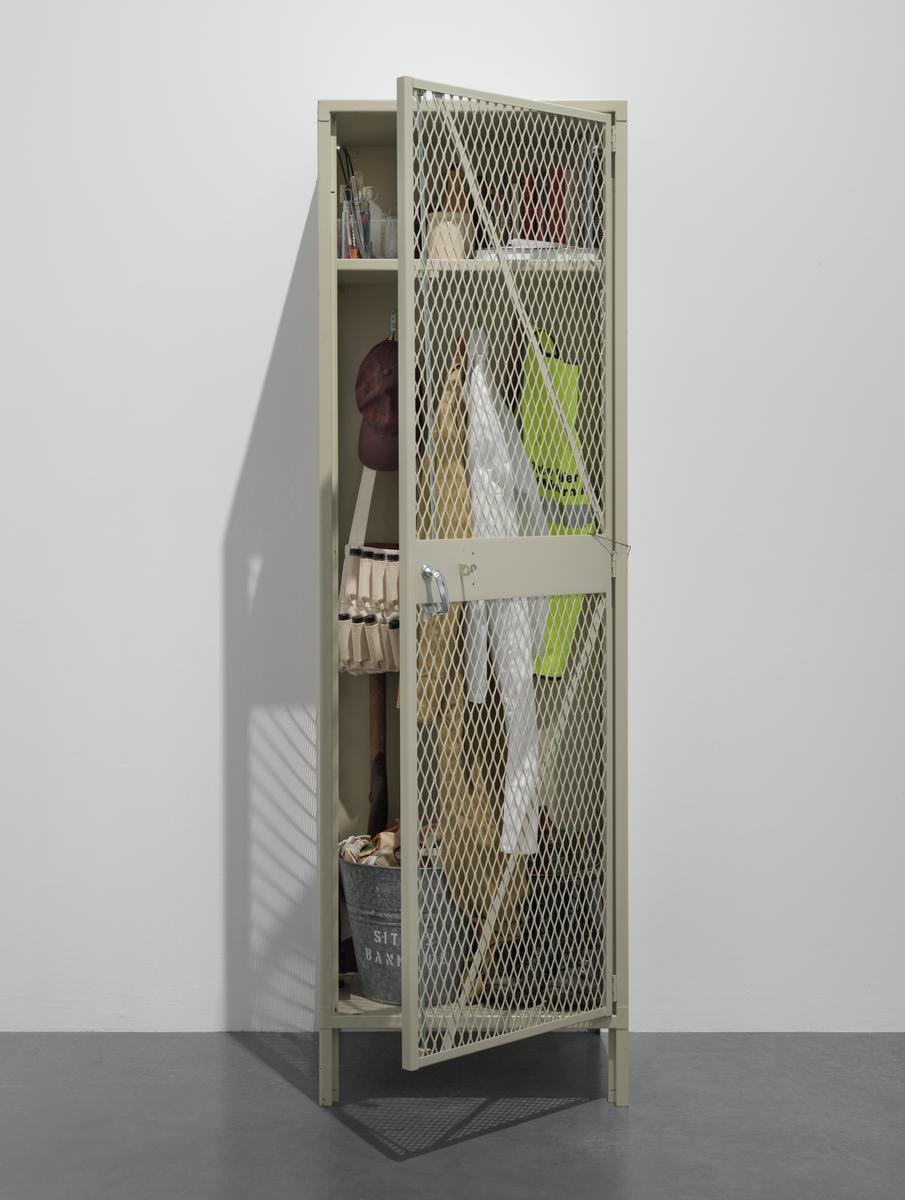 Mark Dion

,

Tate Thames Dig - Locker

2000

The Locker contains items belonging to or used by Dion during the course of the Tate Thames Dig, including his orange boiler suit, site jacket and white lab coat. The robust utilitarian character of the locker contrasts with the crafted finish of the cabinet. The inclusion of two dustbins filled with materials (and labelled 'Millbank' and 'Bankside') raises questions about the way we categorise objects into those we value and those we cast aside as waste.

Gallery label, May 2003
2/2
artworks in Mark Dion
Art in this room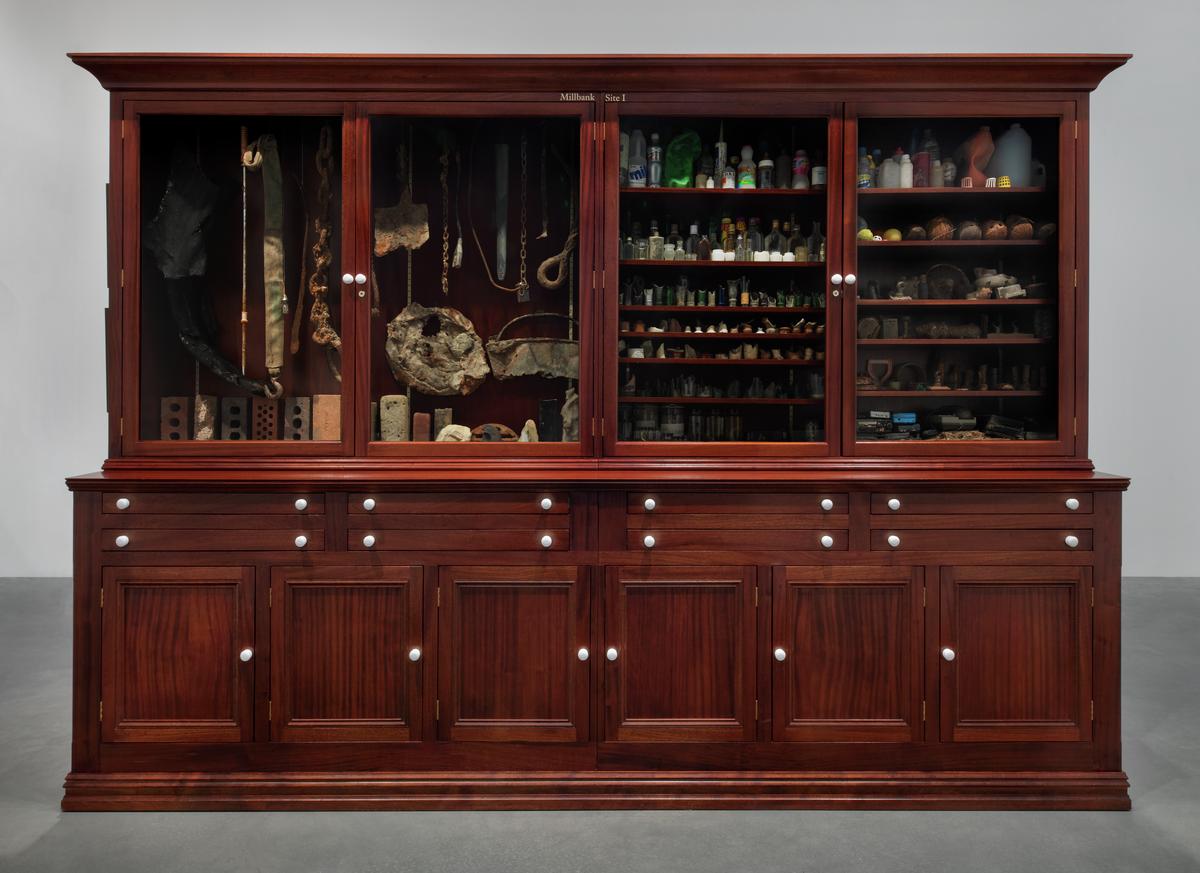 Mark Dion
Tate Thames Dig
1999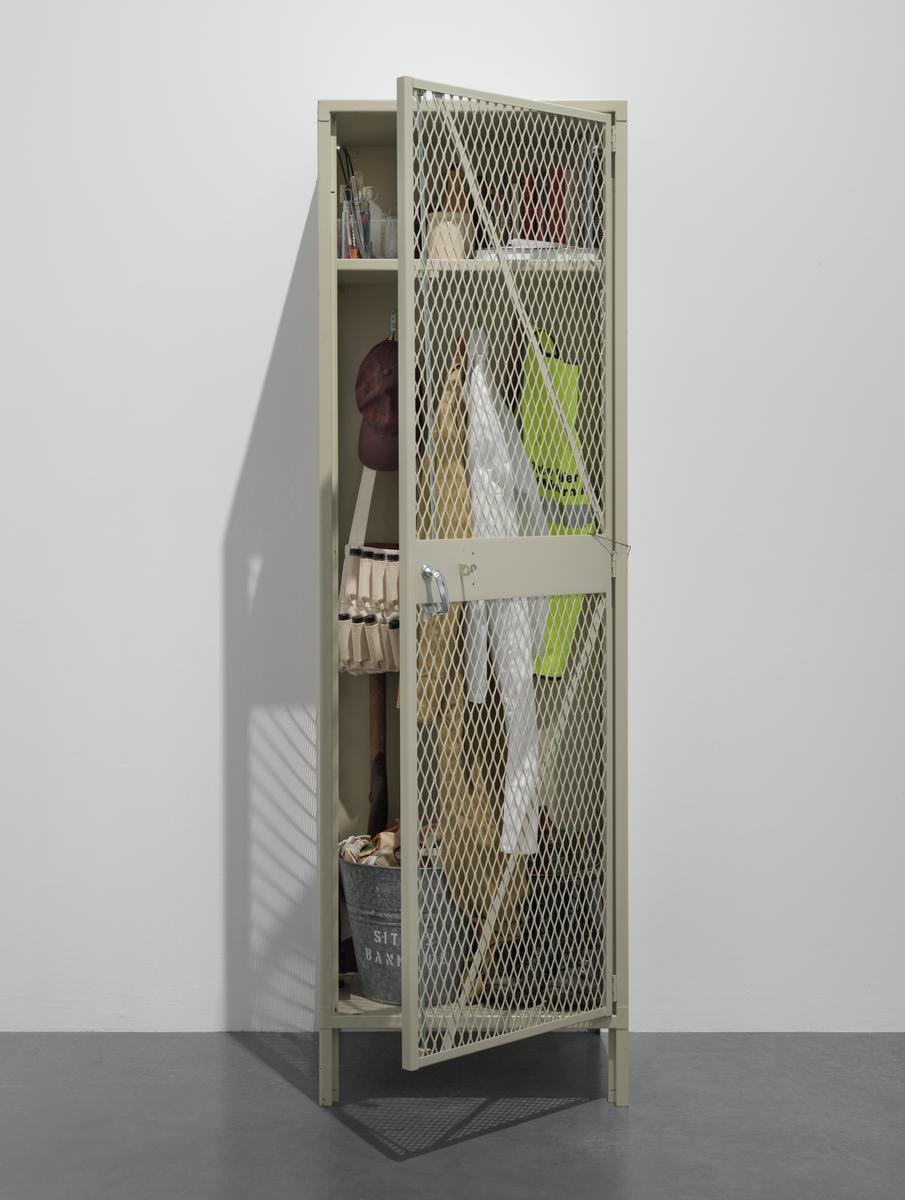 Mark Dion
Tate Thames Dig - Locker
2000