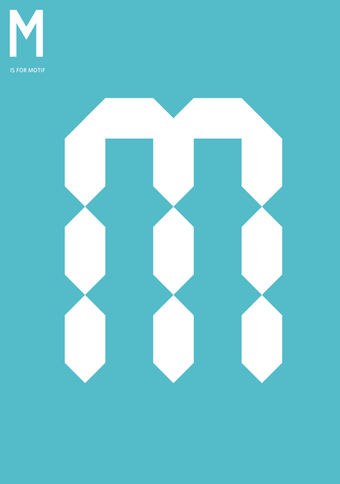 This resource aims to:
Extend and deepen student learning in the gallery through meaningful encounters with art and artworks
Support conversation through looking, thinking and participating.(making, performing, listening…)
Engage students with art and artworks through contemporary artists' practice.
We trust teachers' expertise to adapt the resources according to their group's ability. Have fun and experiment with the resource. Activities can be broken down or expanded.
We suggest teachers use the questions in the resources to help frame group discussion – this could be a whole group, smaller groups or in pairs. There are no wrong answers.
HOW DO YOU USE THE RESOURCE?
Students will start by making as a starting point of the activity. By folding the resource they will create a shape that will be used to create patterns on the floor of the gallery.
Once they have experienced what a pattern and motif are, students will explore the artworks in the gallery in order to discover the multiple ways in which motifs can inform artworks.
This will allow them to realise that there can be sounds, ideas, colours, shapes that create moods and themes in a gallery, between the artworks, and by identifying them they will be invited to create one or more motifs that reflects these themes.
If you have additional questions about the resource, how to use this resource with a school group or if they are interested in other resources please contact the Schools & Teachers team.
About this activity
This activity was made by artist Yemi Awosile. In the words of artist Yemi Awosile: A motif is something that repeats – a dominant and recurring idea, something that forms a pattern or continuous theme. We find motifs in art and design; they are embedded in the things we make and in the lives we lives Motifs can be distinctive or subtle, symbolic or decorative.