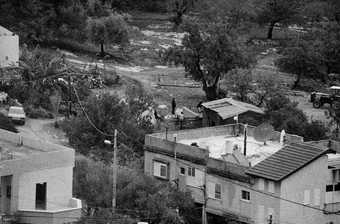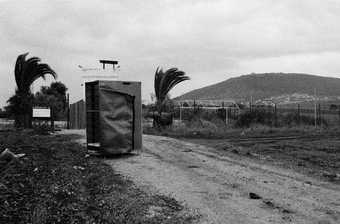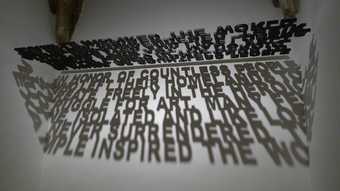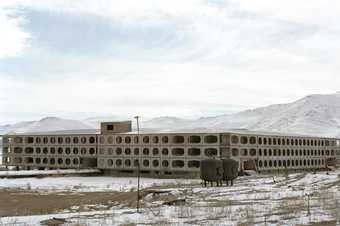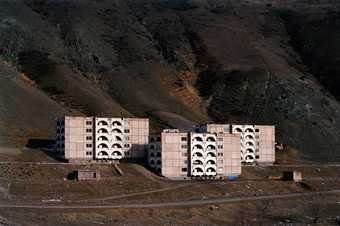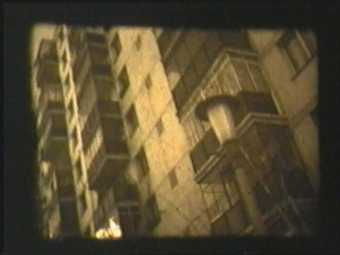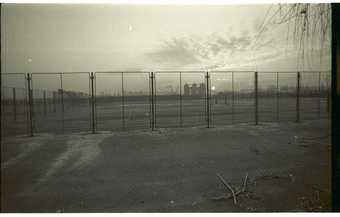 Tate Modern's Project Space presents Out of Place, an exhibition that has arisen from a collaboration between Tate Modern and Darat al Funun, Amman, Jordan. The exhibition features four artists from different backgrounds whose diverse political and social circumstances have prompted them to consider their environment. The artists in Out of Place each explore the relationship between dominant political forces and personal and collective histories by looking at urban space, architectural structures and the condition of displacement.
Hrair Sarkissian's In Between 2007 is a series of large-scale photographs of austere Soviet-style buildings left abandoned in the dramatic hills and valleys of rural Armenia. They register the paradox experienced by this Syrian artist of Armenian origin of 'returning' to a land which he had only known from family stories, as the reality of the region replaced the country he had imagined. In The Valley 2007–8, Ahlam Shibli explores conditions in the village Arab al-Shibli, where Palestinians living under Israeli jurisdiction face relocation from their land. In Goter 2002–3, she looks at the lives of Palestinians of Bedouin descent from al-Naqab (Negev).
In the 1970s, Ion Grigorescu began recording everyday scenes in his home city of Bucharest with an 8 mm camera. In his films and photographs he focuses on the unregimented activities taking place amid the rapidly changing urban landscape. His images of children playing, as well as of haphazardly discarded objects, contrast with the uniformity of the surrounding architecture from Romania's Communist past. Cevdet Erek's Shading Monument for the Artist 2009 reflects more generally on the possibilities of political art. The shadow-sculpture casts text on the gallery wall with varying intensity throughout the day; the words have been taken from memorials to those who fought in the Spanish Civil War. Appropriating these words for his artist's monument, Erek blurs the status of political activism and artistic action.
Out of Place is curated by Kasia Redzisz and Ala' Younis.