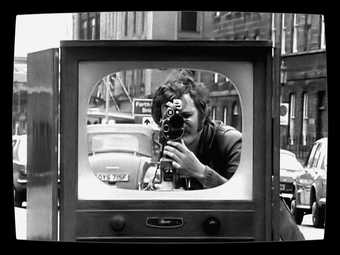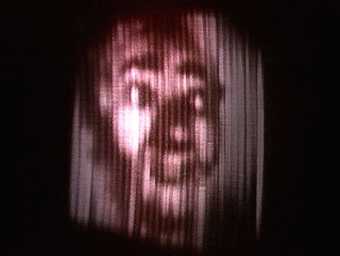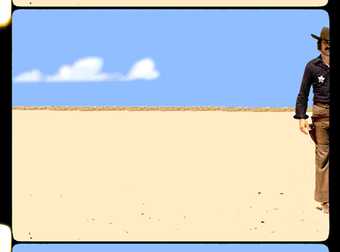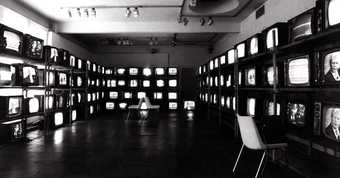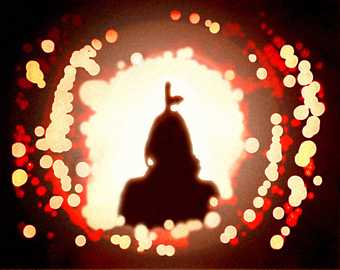 The Video Art pioneer David Hall (1937–2014) who passed away in October 2014 was a crucial figure in British art of the post war period. His work across sculpture, film, video and installations pioneered new areas of practice and played a crucial role in the first chapter of video art in the UK. An impassioned teacher and influential advocate for video art, Hall was the co-organiser of The Video Show 1975, the first major international show of artists' video in the UK. He was also co-founder of London Video Arts (now LUX) and a member of the Artist Placement Group and founded the first time based media course at Maidstone College of Art in 1972. His works has been exhibited and collected internationally. Hall was as adept working on his Television Interruptions for broadcasters from the BBC to MTV as he was presenting his work at the world's leading museums and exhibitions, from Documenta to the Centre Pompidou.
Programme schedule and speakers
This evening will reflect on the rich legacy of Hall's work with screenings of selected works and presentations from many collaborators and colleagues. Guest speakers Steven Ball, Anna Ridley, Stephen Partridge and the event will be chaired by Catherine Elwes.
The BP Spotlight display of David Hall's TV Interruptions will be open prior to the event and during the reception.
Catherine Elwes will present:
David Hall, This is a Television Receiver UK 1976, video, colour, sound, 8 min
First transmitted March 10, 1976 on BBC TV.
Steven Ball will present:
David Hall & Tony Sinden This Surface UK 1972/73, 16mm, colour, sound, 11min
Stephen Partridge will present an illustrated overview of David Hall's installations spanning his career
Anna Ridley will present:
David Hall, Stooky Bill TV UK 1990,video, colour, sound, 4 min
First transmitted June 3, 1990 on Channel 4.
Programme duration: 75 minutes
Speaker Biographies
Steven Ball
Steven Ball studied at Maidstone College of Art and has worked in film, video, sound and installation since the early 1980s.  He has lived and worked in the UK and Australia, and has exhibited internationally. Since 2003 he has been Research Fellow at Central Saint Martins and was instrumental in developing the British Artists' Film and Video Study Collection. He writes on contemporary and historical moving image related art practice, curates for cinema and gallery exhibition, and was co-editor of, and contributor to Expanded Cinema: Art Performance Film, Tate Publishing, 2011.
Catherine Elwes
Catherine Elwes, a video artist and writer, co-curated the feminist exhibitions Women's Images of Men and About Time at the ICA (1980). She went on to initiate a number of video events including the biennial UK/Canadian Film & Video Exchange (1998-2006) and Figuring Landscapes (2008–10). Her videos have been shown widely both here and abroad and her work is in a number of public collections. Elwes is author of Video Loupe, (2000), Video Art, a guided tour (2005), and Installation and the Moving Image (2015). Elwes is Professor of Moving Image Art at Chelsea College of Arts, UAL, and Founding Editor of the Moving Image Review & Art Journal (MIRAJ) (Intellect Books).
Anna Ridley
Anna Ridley is a production designer, producer, director, juror for TV & Film festivals and occasional visiting lecturer. She assisted David Hall with his early films, TV and video works, was the associate producer for BBC TV's Arena on Video Art and produced David Hall's This is a Television Receiver 1976. She formed the production company Annalogue and originated the idea of Artists Works for Television producing series for Channel 4, the BBC and MTV including, Dadarama; Ian Breakwell's Xmas Diary, Public Face: Private Eye, Les, a Dream in the Life, Salvage of a Soho Photographer, Another Way of Telling, TV Interruptions '93, and 7 of the artists Interventions for 19:4:90 (Fields and Frames) including David Hall's Stooky Bill TV 1990. Alongside her television work Ridley also produced video installations for Ian Breakwell: Auditorium (with Ron Geesin) and The Other Side.
Stephen Partridge
Stephen Partridge is an artist, academic researcher and the principal investigator on AHRC funded research projects Rewind | Artists' Video in the 1970s and 1980s and REWINDItaliaArtists' Video in Italy in 1970s and 1980s (Duncan of Jordanstone College of Art & Design, University of Dundee). He is presently Co-Investigator on AHRC funded research project EWVA – European Women's Video Art in the 1970s and 1980s (DJCAD, UoD). He was in the landmark video shows of the 1970s including The Video Show at the Serpentine in 1975, the Installation Show at the Tate gallery in 1976, The Paris Biennale in 1977 and The Kitchen in New York in 1979. During the 1980s and 1990s he exhibited widely and produced innovative broadcast projects for Channel 4 and the BBC (Television Interventions and Not Necessarily). He is presently Professor of Media Art and Dean of Research at DJCAD.
Organised in collaboration with LUX and in connection with the BP Spotlight display of David Hall's TV Interruptions which was acquired by Tate in 2014 and is on view at Tate Britain until 29 March 2015.