Join us for a half-day conference with leading artists, academics and curators as they discuss the vital elements of Frank Bowling's work. Three special panel discussions will assess Bowling's remarkable six-decade career, and his relationship with Guyana, London and New York. Speakers will also consider Bowling's influences, his innovative use of paint, and the impact of his work on other artists.
Programme
14.00 Welcome and Introduction: Richard Martin (Tate)
14.10 Presentation by Gilane Tawadros (DACS and Stuart Hall Foundation)
14.40 Discussion, chaired by Allison Thompson (Barbados Community College)
15.10 Break; refreshments provided
15.30 Presentation by Giulia Smith (Ruskin School of Art, University of Oxford)
15.50 Presentation by Leon Wainwright (Open University)
16.10 Discussion, chaired by Elena Crippa (Tate)
16.30 Break; refreshments provided
17.00 Artists' panel: John Bunker, Oscar Murillo and Jessica Warboys, chaired by Dorothy Price (University of Bristol)
18.00 Close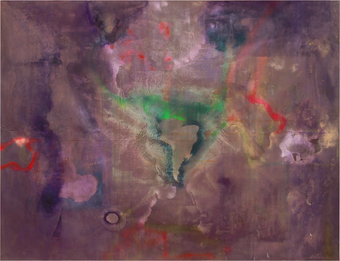 This event has been provided by Tate Foundation on behalf of Tate Enterprises LTD.