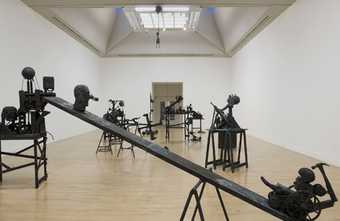 Jake and Dinos Chapman (born in 1962 and 1966 respectively) are among the most significant and best-known contemporary British artists working today. Together they have created an exceptional body of work which draws from all areas of culture including art history, philosophy, artificial intelligence and cybernetic theory.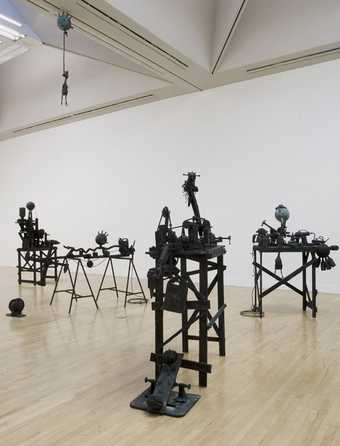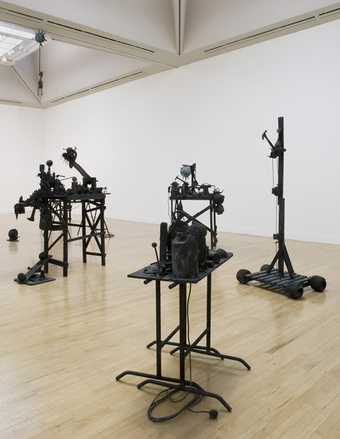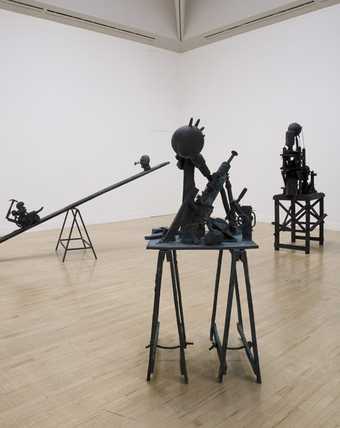 To coincide with their mid-career exhibition at Tate Liverpool (15 December 2006 – 4 March 2007) they have created this installation especially for Tate Britain. Taking their sculpture Little Death Machine (Castrated) 1993, now in the Tate Collection, as a point of departure, the Chapmans have created a series of improbable machines that emulate human functions such as breathing, thinking or sexual intercourse. In their subversive wit and black humour, the works recall the disturbing sexual fetishism and fascination with dismemberment of the Surrealists.
When Humans Walked the Earth 2007 contests the distinctions we make between man and machine and assumptions about historical progress. Cast in the traditional medium of bronze, these objects evoke the heroic tradition of monumental sculpture. However their scatological imagery, subversive intent and complex associations suggest a sense of impending collapse.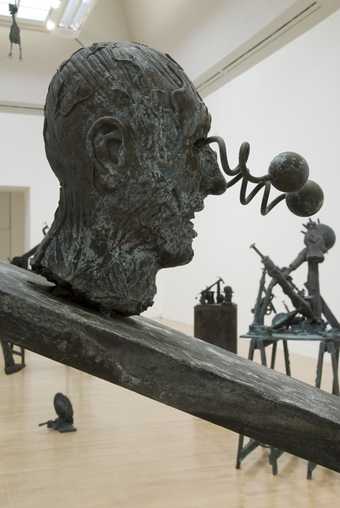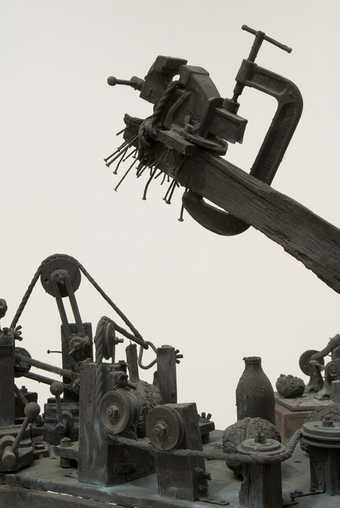 The exhibition is accompanied by an exhibition catalogue, produced by Tate Liverpool which is the first publication to take an overview of the Chapmans' work to date, and includes working drawings and installation shots relating to the new work.