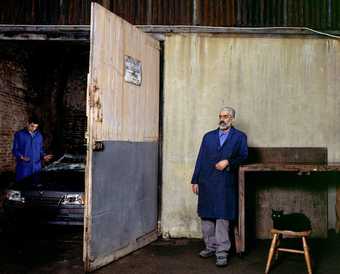 This is the first major UK exhibition of work by Mitra Tabrizian, an Iranian-British photographer and film director whose work combines documentary and film techniques to make elaborate photographic tableaux.
Bringing together a selection of works from the last eight years, the exhibition focuses on the rise of corporate culture, themes of nomadism and migration, and notions of homeland.
The exhibition includes Tehran 2006, a panoramic photograph showing a modern but run-down residential area, populated by a disparate group of people. While it is a constructed photograph, all the characters 'play' themselves: the crowd is a mixture of people who are struggling and those who are living on the edge.