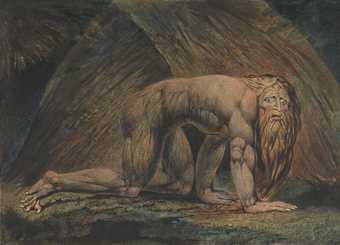 This special display marks the 250th anniversary of the birth of William Blake.
Tate created the first ever Blake Gallery in the 1920s and since then Tate has played a very important part in presenting Blake to an international audience. This display includes Blake works from the excellent permanent collection but a highlight is the private loans of recently discovered works which have never before been exhibited.
As part of Tate's contribution to this anniversary celebration we have published a facsimile of William Blake's first printed book of poems, the 'Poetical Sketches' of 1783, from a copy which includes the author's handwritten corrections.