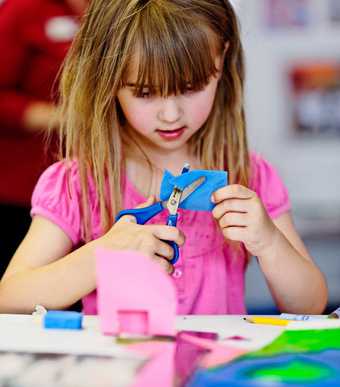 Join artists Sarah Marsh and Mitchiko Fuji on a changing art adventure during each week of the summer holidays. Make beautiful artworks to take home, experiment with new techniques, have fun together, get messy in our artist studio and enjoy new special activities for under 5s too.
Spring into our summer programme, where in the first week we'll be creating our own Monet-inspired floating worlds, head-dresses and costumes. 
The second week we explore all that is colourful about summer. We'll be making beautiful paintings with natural materials and using paint and pastels to make dribbles, scribbles, and brushstrokes. 
In our third week we're all about autumn and we'll be creating collages of seascapes and landscapes. 
The last week of the programme is our winter week and we'll be thinking about the forces of nature, and the paintings of Turner. We'll be making our own large-scale expressive drawings with some unusual ways of mark-making for wintry winds, stormy skies and wild seas.