Jackson Pollock is widely considered to be one of the most influential and provocative American artists of the twentieth century. Pollock famously pioneered action painting, a process that saw him drip paint on canvases resting on the studio floor.
Jackson Pollock: Blind Spots at Tate Liverpool is the first exhibition in more than 30 years to explore the artist's black pourings, a lesser known but extremely influential part of his practice. The exhibition offers a unique opportunity to see the largest number of Pollock's black pourings ever assembled in the UK, with some never before seen in this country.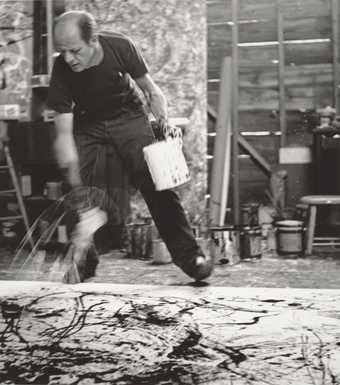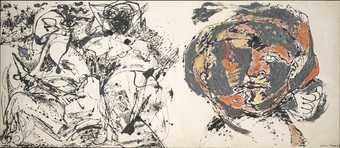 Created after nearly four years of colourful, lyrical and non-figurative drip paintings, the black pourings marked a major turning point in Pollock's style. Feeling compelled to re-invigorate himself and his practice during a difficult period in his life, it was a deliberate move from his defining 'drip' technique to a new 'pour'.
This exhibition will take visitors on a journey through the artist's career, starting with a room featuring a selection of his iconic drip paintings from 1947–49 as an introduction to the black pourings period, 1951–53. Exhibiting works from the peak of the artist's fame alongside his lesser known work offers viewers the opportunity to appreciate Pollock's broader ambitions as an artist and better understand the importance of the 'blind spots' in his practice.
Presented alongside the black pourings will be drawings from the same period, as well as a number of virtually unknown and rarely seen sculptures, offering a new perspective on the work of one of the most famous artists of the twentieth century. 
This exhibition is a collaboration between Tate Liverpool and the Dallas Museum of Art, where it will then be on display 15 November 2015–20 March 2016.
'A riveting portrayal of anger and despair'
BBC Arts

'An exciting new vantage point'
i-D Magazine

★★★★★
The Guardian

'A sensational exhibition – grand, exhilarating'
The Observer

'A revelation' ★★★★

The Telegraph