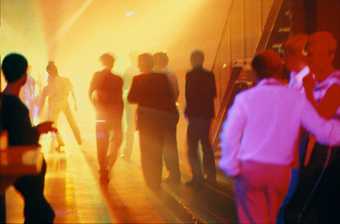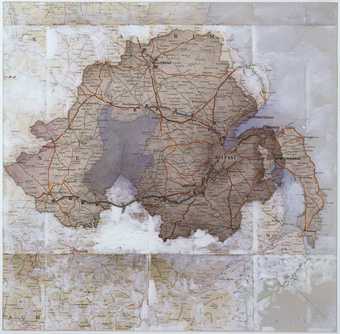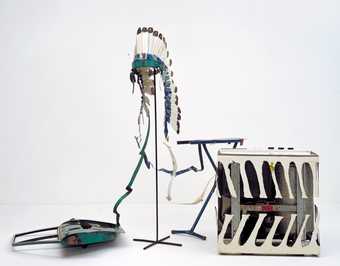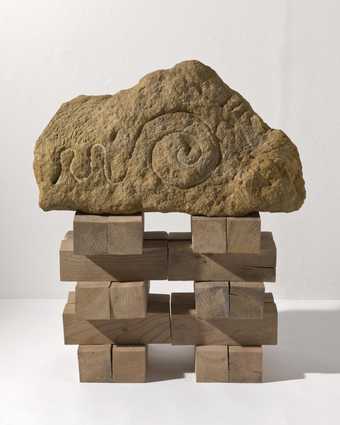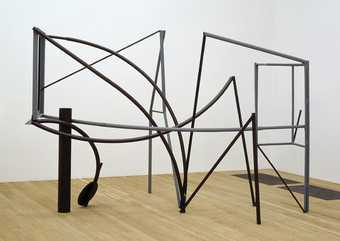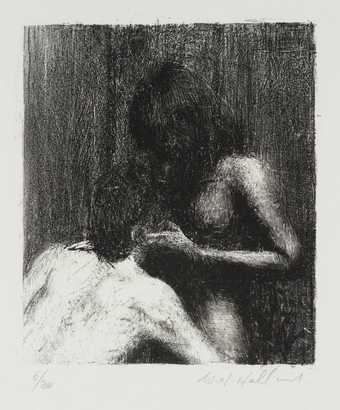 Keywords: Art, Culture and Society in 1980s Britain, is a new take on how the changes in the meaning of words reflect the cultural shifts in our society. This dynamic exhibition takes its name and focus from the seminal 1976 Raymond Williams book on the vocabulary of culture and society.
An academic and critic influenced by the New Left, Williams defined 'Keywords' as terms that repeatedly crop up in our discussion of culture and society. His book contains more than 130 short essays on words such as 'violence', 'country', 'criticism', 'media', 'popular' and 'exploitation' providing an account of the word's current use, its origin and the range of meanings attached to it. Williams expressed the wish some other 'form of presentation could be devised' for his book, and this exhibition is one such interpretation.
Keywords focuses on British art from the 1980s. This was a tumultuous decade in Britain, marked by many forms of oppositional politics which had a direct impact on culture – from the miners' strike, to the Campaign for Nuclear Disarmament, race riots, gay liberation and feminism to an ongoing insurgency against British rule in Northern Ireland. These viewpoints are represented in contrasting forms by a generation of British artists familiar with the ideas that Williams and other cultural theorists were exploring at the time.
Almost sixty works by artists such as Rita Donagh, Rotimi Fani-Kayode, John Latham, Stephen McKenna, Carl Plackman, Donald Rodney, Jo Spence, and Anne Tallentire are grouped in relation to key words from Williams's book. Words such as 'liberation ', 'behaviour ', 'unconscious' and 'romantic' will be juxtaposed with works, encouraging further exploration and debate. To represent the impact of oppositional politics in Liverpool we are displaying all 20 original copies of The End, a fanzine with a political overtone produced during the 1980s by musician Peter Hooton and Phil Jones.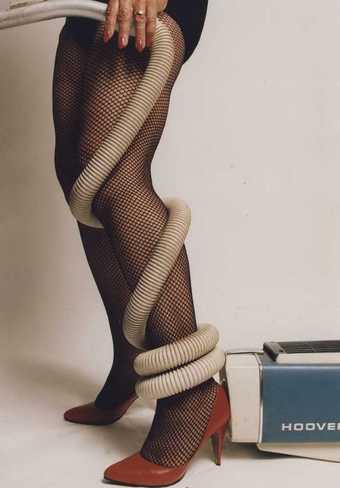 In addition to Tate collection works and key loans, a number of artworks are being uniquely re-presented including One for Sorrow Two for Joy 1976, a pioneering performance from Rose Finn-Kelcey, Sunil Gupta's controversial London Gay Switchboard 1980 and Helen Chadwick's notorious Carcass 1986.
Central to Keywords has been its public talks programme by major figures from the spheres of art, theory, activism and politics. To date this has included lectures by Linda Bellos on Equality, Douglas Crimp on Theory, Geeta Kapur on Practice, Leo Bersani on Sex and Tony Bennett on Culture. This outstanding line-up was completed with a lecture from Baroness Lola Young on the meanings of the word 'Ethical'.
Keywords was previously on view at Iniva (the Institute of International Visual Arts), London 27 March – 18 May 2013 ahead of being relocated to Tate Liverpool. The exhibition is organised by Tate Liverpool in collaboration with Iniva, London.
Keep up to date with the latest news from Tate Liverpool by signing up to our monthly ebulletin.