1. HE WAS GUSTAV KLIMT'S PROTÉGÉ
As a teenager, Egon Schiele idolised Gustav Klimt. Klimt was the founder and leader of the Viennese Secession and had a wealth of experience in painting, sketching and murals. In 1907, Klimt became Schiele's mentor and the two developed a close friendship. Both artists shared artistic traits and techniques, for example they drew elongated bodies, used expressive lines and injected bright colour into sketches. Klimt's influence is noticeable in Schiele's works produced between 1907 and 1909. Schiele painted The Hermits (Self-Portrait with Gustav Klimt) in 1912 as homage to their friendship. When Klimt died in February 1918, a devastated Schiele painted Klimt on his deathbed.
2. HE COULDN'T TAKE HIS EYES OFF HIS SUBJECTS (LITERALLY)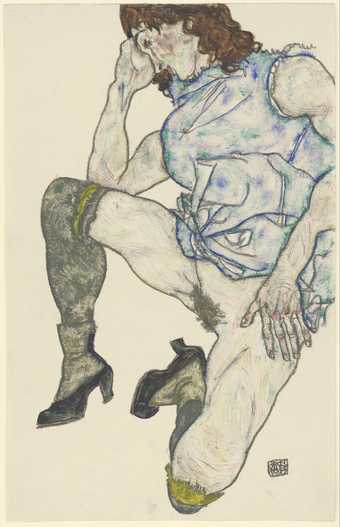 According to art historian Albert Elsen, Schiele used Auguste Rodin's continuous drawing technique to create his loose, fluid figurative sketches. It required constant eye contact with the life model, making Schiele's process of drawing an intimate experience between him and his subject. His models often included people he knew, for example his wife, sister and lovers, but also occasionally featured young prostitutes from the streets of Vienna.
3. HE SPENT TIME IN PRISON
Schiele's intense portraits frequently featured nude figures, which were unapologetic, contorted and emotionally-charged. The police confiscated hundreds of his works due to their sexually explicit nature. In 1912, Schiele was arrested for allegedly seducing and kidnapping a minor. His charges were downgraded to public immorality for distributing obscene drawings, which saw the artist spend 24 days in custody.
4. HIS ART WAS GIVEN AN UNWANTED LABEL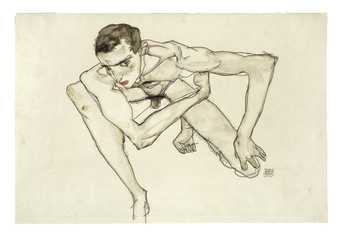 When Adolf Hitler came to power in 1933, he ordered the National Socialist (Nazi) authorities to seize any European artwork that he didn't approve of. Hitler rejected artwork which he believed insulted the classical ideals of human beauty. Egon Schiele's drawings fell into this category and was judged as degenerate art. Some of the degenerate art was sold at auction in Switzerland in 1939 and more was disposed of through private dealers. About 5,000 items of degenerate art were secretly burned in Berlin later that year. Today, more and more countries are signing declarations and laws which commit to returning lost or stolen artworks to their rightful owners.
5. HE DREW RIGHT UP UNTIL HIS DEATH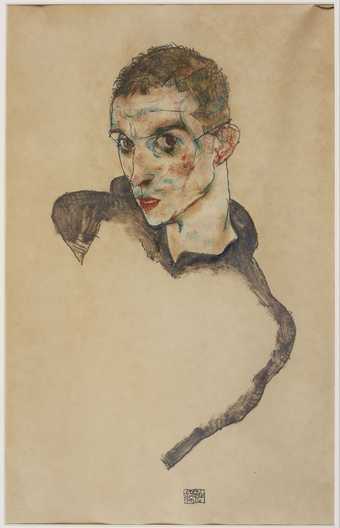 Schiele died on 31 October 1918 after contracting Spanish flu, just 3 days after his pregnant wife Edith died of the same fate. The last drawing of Edith, titled Edith Schiele on Her Deathbed, captures her exhaustion and suffering.
I love death and I love life
Egon Schiele