Veronica Ryan
Learn more about the Turner Prize 2022 winner Veronica Ryan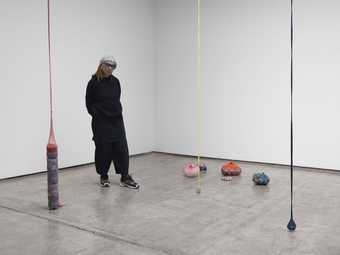 Veronica Ryan was born in Plymouth, Montserrat in 1956. She studied at The School of Oriental and African Studies, London; The Slade School of Fine Art, University College, London; Bath Academy of Art, Corsham Court, UK; and St. Albans College of Art and Design.
Ryan's practice addresses issues of history, belonging and identity, featuring handcrafted works that reference her Caribbean heritage but also address current environmental, psychological and social issues. Uncovering psychological associations and engaging with 'residues, traces, memory, deposits,' her work reflects the natural world with sculptural objects and assemblages of found materials. Her unique sculptural works allude to organic shapes, yet also relate to the historical networks of commercial exchange, including humans and produce, alongside the cycles of death and rebirth, environmental breakdown, intergenerational exchange, and collective trauma.
Ryan lives between New York and Bristol.
Turner Prize 2022 was at Tate Liverpool, 20 October 2022 – 19 March 2023.
Discover the other nominees